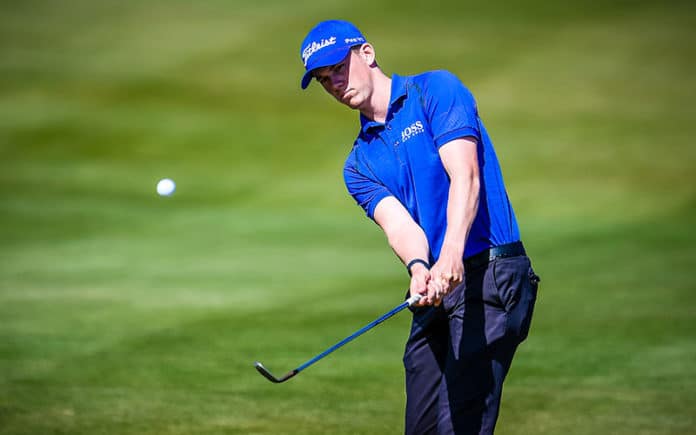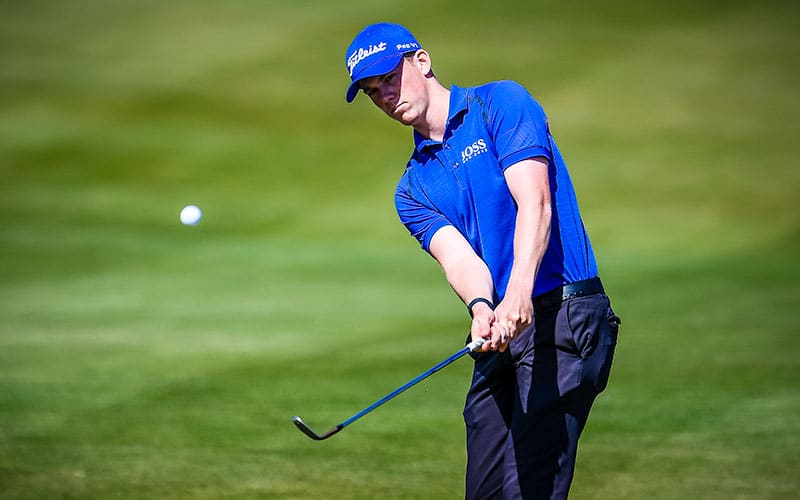 Kiwi Daniel Hillier equalled the course record of 8-under 64 at Yallourn Golf Club in Victoria on Saturday to secure a first-round bye in the final day of the Gippsland Super 6 event.
Hillier was one of the top eight qualifiers through 54 holes of stroke play and earned a direct path through to round two of the first of seven tournaments as part of a revised PGA Tour of Australasia in 2021.
Coming straight off the plane from New Zealand last Saturday, Hillier was impressed with his own form in yesterday's third round.
"It was pretty awesome out there today," Hillier said.
"Started off really well with an eagle on 11 and managed to make the turn at 4-under with a pretty weak bogey on 17 from just short of the green. Managed to come back pretty quickly after that and nice birdie on the last to finish off a good day."
Hillier is the only player in the final 24 who knows exactly what to expect heading into Sunday's final round.
Rather than traditional match play, each match will be played as a six-hole aggregate stroke match across the first, eight, second, 16th, 17th and 18th holes at Yallourn Golf Club
Tied for third at the completion of the stroke play, Hillier can now call upon his experience of winning the Brian Green Property Group New Zealand Super 6's at Manawatu Golf Club in March last year.
"We just brought the same format in back home in New Zealand which I managed to play quite well at," said Hillier, who will play Dimi Papadatos after he defeated fellow Kiwi Change Gi Lee in the opening round.
"I'll take the same approach that I've had all week. Relatively aggressive. Nothing stupid but enough to give me some really good chances if I'm hitting the ball well off the tee.
"Keep doing that and then hopefully if I shoot well I'll be in that final match.
"It will be nice to have a bit of a sleep-in. Six holes, anything can happen."
View this post on Instagram
Hillier is one of eight players from New Zealand teeing off this week and is excited for the tournaments ahead in Australia.
"I managed to come in on Saturday and luckily for us we don't have to quarantine on the way here but at the moment two-week quarantine on the way back home.
"Should be interesting but you've got to do what you've got to do. I'll hopefully play all seven events, it just depends on the quarantine situation back home whether I play NSW Open or not. Should be a good little stint."
Updated. 5:06:32 PM
Daniel Hillier won his way through to the quarter-finals but went out at that stage defeated by Peter Cooke.
Advertisement
Sign up to our NZ Golf Updates