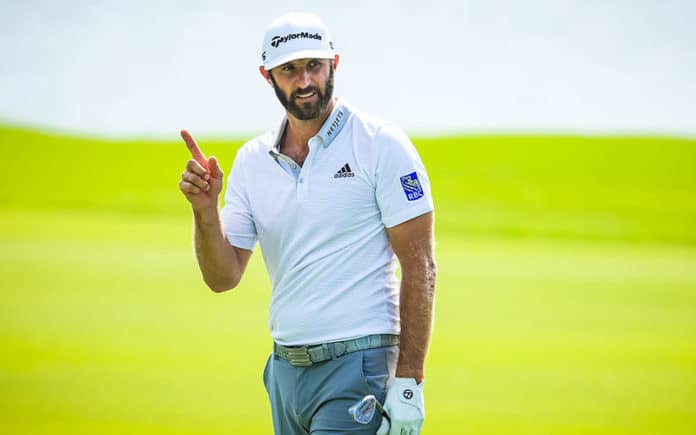 Dustin Johnson had surgery on his left knee less than two weeks after last year's PGA Tour Championship and didn't play until the Presidents Cup in December but today less than 12 months later he is the champion for season 2019/20, a season unlike any other.
After beating just one player at the Memorial and withdrawing from his next start because of a back injury, Johnson put on an impressive performance over his final four starts.
He closed the season with two wins and two runners-up. He was the 54-hole leader in all four events. Only two 64s – from Collin Morikawa at the PGA and Jon Rahm at the BMW Championship – and two of the season's most incredible shots could stop Johnson during that closing stretch.
Johnson shot the second-lowest score in PGA Tour history to win The Northern Trust by 11, then claimed the Tour Championship to finally win the FedEx Cup after qualifying for East Lake in each of the last 12 seasons.
"Being a FedEx Cup champion is something that I really wanted to do," he said. "I wanted to hold that trophy at the end of the day. It was something that I wanted to accomplish during my career."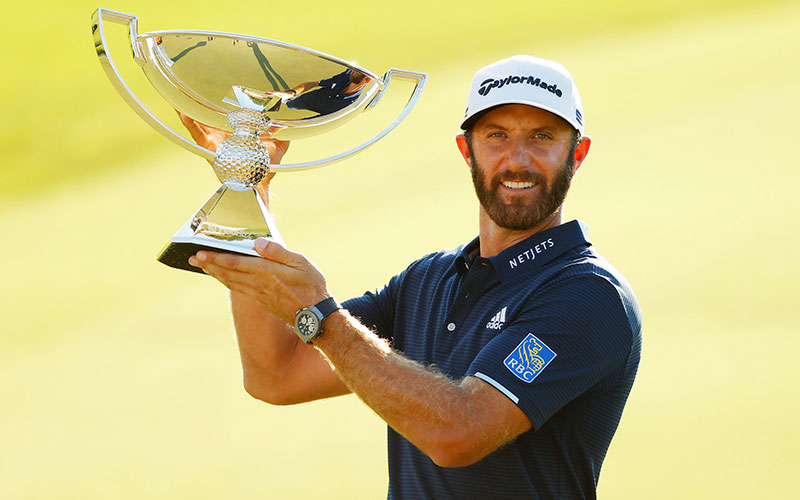 Johnson took a five-shot lead into the final round of the season, but his lead was down to two on the back nine. That's when he executed a series of clutch shots that helped keep his closest competitors at bay.
First, he holed a 21-footer for par on 13. Then he laced a pair of 5-irons within 15 feet on both 14 and 15.
The latter came on East Lake's scariest hole, an island-green par-3 that is longer than 230 yards. He drove into a fairway bunker on the next hole but hit a sand wedge onto the green to make par. He called that last shot the best of the bunch.
"Having a five-shot lead today, it's something I needed to finish off," he said.
Johnson made eight consecutive pars on the back nine before a birdie at the last hole. He shot 68 on Monday to win by three.
In the Tour Championship final Johnson(21-under) defeated Justin Thomas and Xander Schauffele (Tied 18-under) by three shots Jon Rahm a further shot back on 17-under.
In the FedEx Cup final placings it was Johnson ahead of Rahm and then Thomas, while Johnson will hold onto his number one world ranking when the new ones are released tomorrow with Rahm and Thomas jockeying for second and third after week 36.
Kiwi Danny Lee finished on 45th place in the FedEx placings.
Advertisement
Sign up to our NZ Golf Updates