Organisers of the 2021 New Zealand Open are investigating all options as they try to manage the worldwide COVID-19 pandemic issues and deliver the tournament next year.
Tournament Director Michael Glading has confirmed the key partners are well and truly on board with whatever form the event takes.
The other major factors such as the spectacular venues Millbrook and The Hills and the host broadcaster Sky Sport who will project to millions worldwide are being kept in the loop constantly.
"Sky TV and our major sponsors are all in close communication with us as the situation with COVID-19 develops," said Glading, adding, "The impact of COVID-19 is being widely felt throughout the event sector in New Zealand and therefore the decisions regarding the feasibility of the 2021 NZ Open going ahead as scheduled are largely out of our hands.
"As an international event, we are very dependent on the borders being open so players can come in and out of the country seamlessly.
"Despite these challenges we are currently planning to hold the event as scheduled between the 25th and 28th of February to our normal high standards.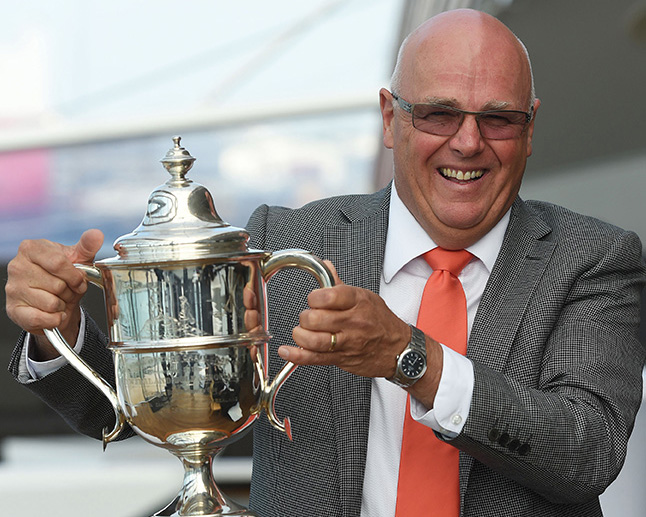 "However, as things stand, with the current border restrictions, any players travelling internationally would have to quarantine here for 14 days prior to the event, which we think is very unlikely."
Glading, Tournament Chairman John Hart and their team are looking at three different possible scenarios, two of which allows the tournament to go ahead.
All borders are open: the tournament is run as planned with a full international field, but would have increased health and safety measures to minimise risks to all people involved including the public.
Only Australian borders open: the tournament, subject to additional financial support that is being worked on, would be able to run as an Australian/New Zealand only tournament. Again with increased health and safety measures.
International and Australian borders closed: the tournament would be postponed till 2022.
Glading also expressed confidence that they could still attract a very strong professional field if only the Australian borders were open.
Part of that strategy would be to reduce the field size a little to maintain the overall high quality of playing standards achieved previously.
As a minimum requirement, the Australian borders would have to be open in sufficient time for the go button to be pushed.
"We are currently working on timelines for final decisions to be made but we expect this to be early December at the latest," Glading concluded.
The importance of this premier event for the Lakes District and Central Otago cannot be underestimated.
The financial injection brought by the 300 players plus many partners, family, friends, 500 volunteers and their extras, 300 caddies, many media and tournament staff, and the thousands of spectators is significant.
Whatever the outcome it will not be for a lack of concerted effort.
Advertisement
Sign up to our NZ Golf Updates