Coachella Valley may well be smack bang in the desert region of California USA and is used to hot summer conditions, but as Lydia Ko prepares to play the second major title of the year, temperatures look set to reach well into the forties this weekend for the ANA Inspiration.
"I've never been in 45 degrees, so it was kind of frightening at first because I already know 35 is really hot. So, I'm like 10 degrees, I'm pretty sure that's a huge difference," Ko said after a practice session at the Mission Hills Country Club in Rancho Mirage.
"Fortunately for us with the smoke (from a nearby wildfire) I think it was a little better temperature-wise," Ko continued. "Obviously, it's not what we want, to have smoke, but it's definitely nice to be out here.
"I think at some points in this year, we all were pretty worried that we wouldn't be able to come over here, and obviously this is a tournament with a lot of history, so we're excited to play."
The ANA Inspiration was golf's first major having been previously known as the Kraft Nabisco Championship, the tournament was founded in 1972 and earned the designation as a major championship in 1983.
Contested at Mission Hills Country Club in Rancho Mirage, California since its inception, the ANA Inspiration holds the distinction of being the second oldest golf tournament continuously held at the same course and this year along with Ko, eight of the world's top ten players will compete.
Nobody is more excited to get back at it than Ko, now 23 and a much more seasoned and mature athlete than the teenager who won her second major at the ANA Inspiration in 2016.
"Yeah, it's always nice to come back to a course where you've played well because you always draw back on good memories," Ko said.
"You know that sometimes you were out of position and you were able to make an incredible up and down or that shot on the 72nd hole for me (when I won), it's a shot I'll never forget."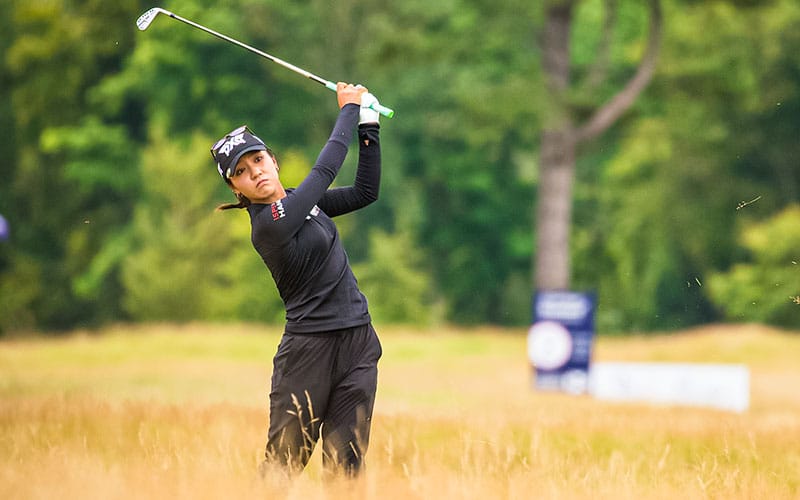 The shot in question was a wedge from 101 yards and Ko stuck to a foot for birdie. At the time she didn't know if it would be good enough, as Ariya Jutanugarn was still on the course.
But that birdie at the last turned out to be the difference. And women's golf had its youngest two-time major champion.
"I think really when you come back to a place where you've played well, you're able to learn from some of the past experiences and really get those good vibes."
Ko might rely on good vibrations from years past, but her game is a lot different than it was in 2016.
According to her coach, Sean Foley, "We measured some shots (right before she left for California) and she was flying driver 265 in the air," he said. "That's carry. It won't be long before she's flying it 270."
In 2016 when she was the No.1-ranked player in the world, Ko averaged 246.78 yards off the tee, 126th on Tour. And while she isn't a bomber yet – "I wouldn't say that," Ko said. "Ariya Jutanugarn is a bomber." – she is swinging faster than ever before.
"I think it's really a combination of things," she said. "I think Sean and I have just been trying to work to a place where I'm thinking less and I'm out there hitting it aggressively.
"I feel like these last five events, the more aggressively I've hit it without trying to control where the ball is going, I think the better I've been hitting it.
"I also think the more competitive rounds I get to play, the more comfortable I am just going out there, not worrying about it and just hitting it. I think just being free is a big key for me. So, that's what we've been working on."
Lydia Ko tees off at 3.18am NZT and can be followed by watching Sky Sport 6 with coverage starting at 4am.
Thanks to LPGA
Advertisement
Sign up to our NZ Golf Updates