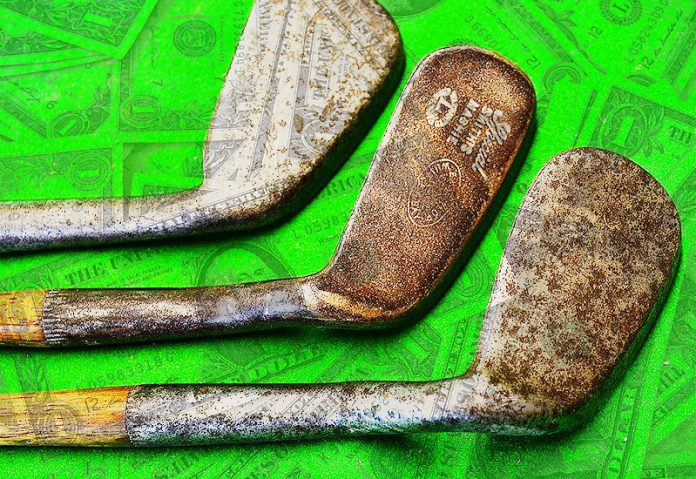 Today's golfing fast and fascinating facts. What golf clubs were named more as implements of torture rather than sports tools and how much money did winner's of the first majors win?
All in a Name
Many of the early, hickory-shafted golf clubs, the vast majority of which were hand-crafted in Scotland, the 'Home of Golf,' carried names more in keeping with implements of torture than pieces of sporting equipment.
For example, the 'Cleek' was a relatively flat-faced iron used for striking the ball a considerable distance, along the lines of a one-iron or two-iron today.
Meanwhile, a 'Mashie,' was a more lofted, pitching club akin to a modern seven-iron, whilst a 'Niblick,' was a golf club, similar to a wedge with a small, round, heavy head, used for extricating the golf ball from an awkward or constricted location.
The transition from those traditional club names to the more generic club numbers such as, 'Three-wood,' or 'Four-iron,' did not happen until the late 1930s / early 1940s, but, to this day, even though they are made from metal, the name '3-wood,' and, 5-wood' remain to this day.
Money, Money, Money
Back in the mists of time, when the likes of Willie Park Snr and his son, Willie Park Jnr were regularly winning the Open Championship, their first prize would be just a few pounds, five-or-six pounds out of a total prize purse of £10 – £12.
The first double-digit winner's cheque came at the 13th Open Championship in 1873 when fellow-Scot Tom Kidd won the princely sum of £11.
These prized pale into insignificance in comparison with the £1,000 earned by Peter Thomson when he won the 1955 Open at St Andrews and the £10,000 and £100,000 won respectively by Tom Watson in 1977 and Greg Norman in 1993.
But even those sums are a mere pittance by comparison with the first £1m first prize, won by Zach Johnson at St Andrews in 2015, which the winner of the 2021 Open Championship at Royal St. Georges can be expected to top the £2m mark.
Advertisement
Sign up to our NZ Golf Updates