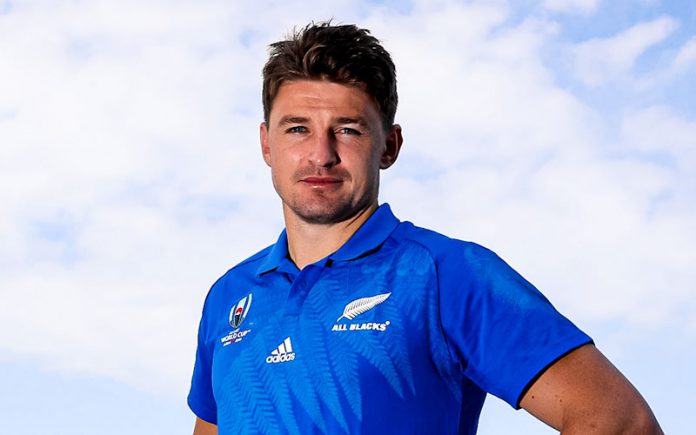 He has played rugby for the All Blacks 83 times, scored 36 tries so far during his international career and won the World Rugby Player of the Year award in 2016 and 2017. He broke the fitness test when Blues training returned after the lockdown on Monday but before his 2020 rugby season gets underway we managed to have a Quick Round with Beauden Barrett.

How old were you when you started playing golf and who got you started?
I was about 10 and my Grandad Bob got us a couple of left-handed golf clubs. He got some golf books and taught himself and us grandkids to play. I'm not sure if I was supposed to be a left-handed golfer, but I have been ever since then.

Where did you start playing golf?
I started at Pungarehu Golf Club, which is a small country golf course (Par 68) with grazing sheep located near the western point of Taranaki. The 80 members are mostly local dairy farmers and it is a club where everyone pitches in. I am still a member there along with Remuera and Miramar Golf Clubs.

What is the lowest handicap you have ever played off?
My lowest handicap was 4.9, just a little while ago. I don't play enough golf to play to that level, especially during the rugby season. All those tackles does bang the body up, so I don't swing as freely during the season.

What is your lowest round score and where were you playing?
I actually shot 1-under par at Pungarehu a few years ago.

How many hole-in-one's have you had?
I have had two. One in South Africa, when I was playing at the Jack Nicklaus designed golf club at Steyn City Golf Club, Johannesburg. The other was when I was playing at the 11th Hole at the Opunake Golf Club.

How far do you hit your 7-iron?
I can usually hit about 150m to 155m.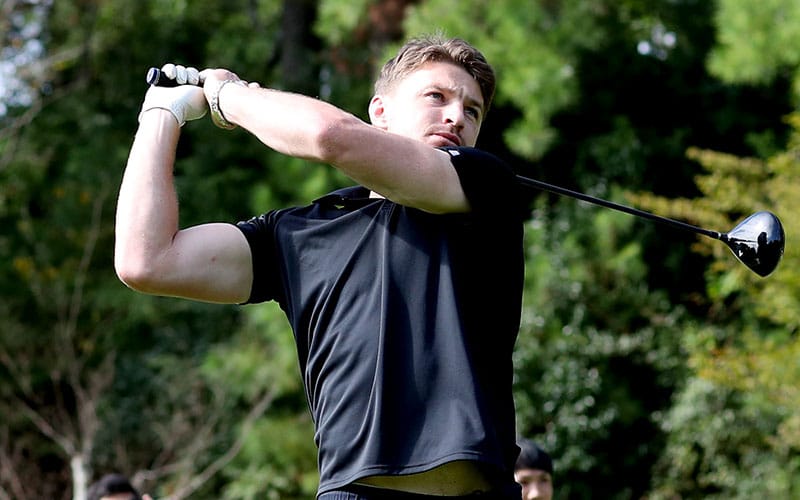 What is the best part of your game?
I love my middle irons, my 7-, 8- and 9-irons; especially when I get to attack the pin.

What is your biggest fear on the golf course?
I dread the 20-metre chip from a tight lie.

What is your biggest frustration (pet peeve) when playing golf?
Slow play. I get so frustrated when slower players won't let faster players play through. We will be out of the way pretty quickly and you won't feel pressured and can enjoy your golf.

What do you most love about playing golf?
I love the competitiveness. It is great to be able to have players of different levels of ability being able to compete with one another, thanks to the handicapping system. It's also a lot of fun playing with your mates with the banter that goes with it.

What is your most memorable moment in golf?
My best moment was when I made a birdie putt on the last hole to win the 2006 Pungarehu Club Champs

What is your favourite golf course?
Every time I play Pungarehu is a lot of fun, but Tara Iti and Jacks Point are very special places to play golf.

Who is the most famous person or best golfer you have played with?
The former South African Cricket captain AB de Villiers; he is a 'gun'. We played at the River Club in Johannesburg a couple of years ago. He was pure; hitting it 260m off the tee with his 2-iron.

If you could pick any three people, alive or dead, to play in a four-ball with, who would they be? And do you have any particular reason for your choices?
I would pick MJ (Michael Jordan); to compete with the most competitive person to play any sport. Tiger Woods; to see him play in the flesh would be awesome. Then Donald Trump because he's just outrageous; I just wonder what would come out of his mouth and I think it would be quite entertaining!

Who would you get the most satisfaction out of beating on the golf course and why?
Damien McKenzie and I play against my brother, Jordy and Anton Lienert-Brown on our annual Roosters Tour. Over the last two years, we have been "cleaning them up" and it is so much fun!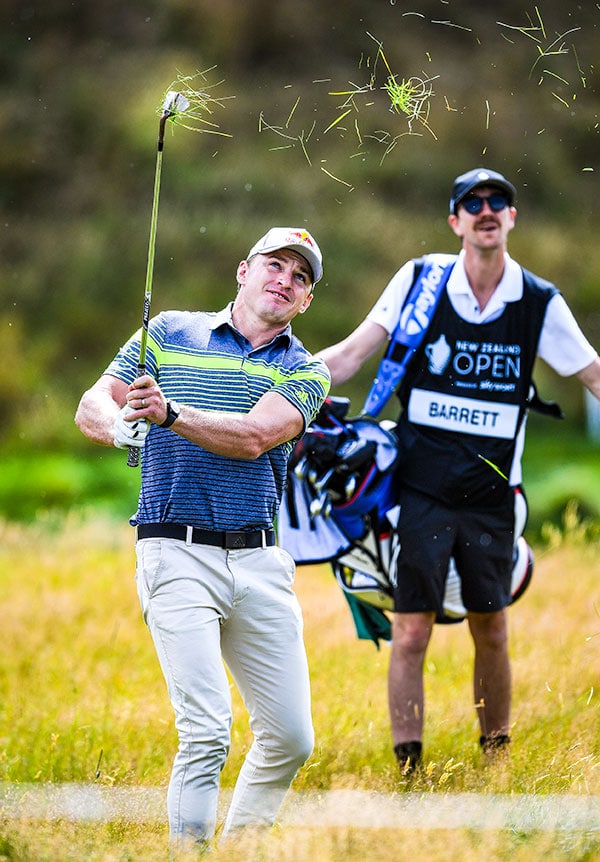 What is your favourite golf destination?
South Africa is pretty good with some great golf courses. They love their rugby and golf, so I always enjoy playing rugby and golf there.

What is your favourite golf movie?
My favourite golf movie is "The Short Game" on Netflix. (The Short Game is a 2013 documentary film about seven and eight-year-old golfers. It's produced by Justin Timberlake and Jessica Biel; it presents eight entrants in the 2012 US Kids Golf World Championship)

What is your favourite thing to do away from the golf course?
I love hanging out with family and friends when I'm not playing golf or rugby.
---
See also, the Quick Round with Israel Dagg here.
See also, the Quick Round with Ryan Fox here.
See also, the Quick Round with Denzel Ieremia here.
See also, the Quick Round with Nick Voke here.
See also, the Quick Round with Tom Walsh here.
See also, the Quick Round with Stephen Fleming here.
See also, the Quick Round with Sean Fitzpatrick here.
Advertisement
Sign up to our NZ Golf Updates