Mako Thompson started 2021 in stunning form leading the first two days and finished tied for the lead after the strokeplay rounds of the Brian Green Manawatu Super 6s event in February and is preparing his game for the next three Jennian Homes Charles Tour events set for March and April.
The amateur currently ranked 376 in the world is a member of the New Zealand Golf National Academy and is doing three gym sessions a week, 20-25 hours of practice and 2.5 rounds of playing plus mental skills work to help develop his game to the next level.
Alongside a second placing and leading amateur at the Charles Tour event at the Pegasus Open in 2020 and a third placing in the 2020 NZ order of Merit, he is also a gifted musician/singer who performs in local Hawke's Bay cover bands at private parties, local pubs and wedding venues.
In this edition, we do a Quick Round with Mako Thompson.

How old were you when you started playing golf and who got you started?
My introduction to golf was at the age of 11. My late father introduced & taught me the game, I vividly remember thinking "I'd much rather be playing cricket right now" which was my main sport at the time.

Where did you start playing golf?
I learnt to play at Te Pohue Golf Club. A small 9 hole country club 30 minutes north of Napier on the Napier-Taupo road. This is where one of NZ's top pros, Doug Holloway played at a young age also. Doug has been a big help and mentor for me. He's helped me out a lot on my journey and is a wealth of knowledge, not to mention an exceptional player.

What is the lowest handicap you have ever played off?
My lowest handicap is my current handicap, +5.3. This makes it very difficult to win the club competition on a Saturday!

What is your lowest round score and where were you playing?
My lowest round is 62 (-10) I have shot this twice around Hastings Golf Club.

How many 'hole-in-ones' have you had?
I've only had 1 hole in one. The eighth hole at Hastings GC.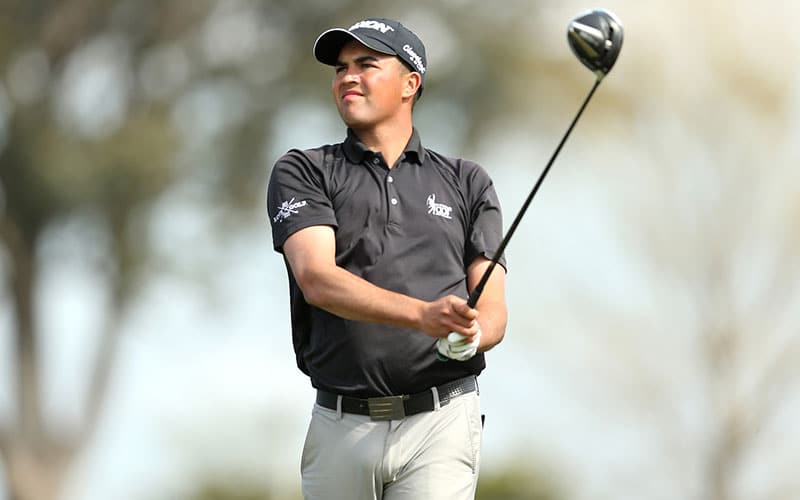 How far do you hit your 7-iron?
A well hit 7 iron will carry 160m

What is the best part of your game?
The best part of my game is definitely my putting. Alongside my coach Scotty Overend (who is an amazing putter) we worked very hard on it and have turned it into my strength. A piece of advice for anyone struggling with their putting, don't work on your stroke, work on your speed. Speed is everything when putting!

What is your biggest fear on the golf course?
My biggest fear on the golf course is actually off the golf course. It's in the scoring area, I've signed for an incorrect scorecard 3 times, both higher and lower scores. Now, I'm genuinely nervous each time I sign my scorecard. Also, a strong left to right wind off the tee gets the heart rate going.

What is your biggest frustration (pet peeve) when playing golf?
My biggest pet peeve on the golf course is slow play and poorly raked bunkers.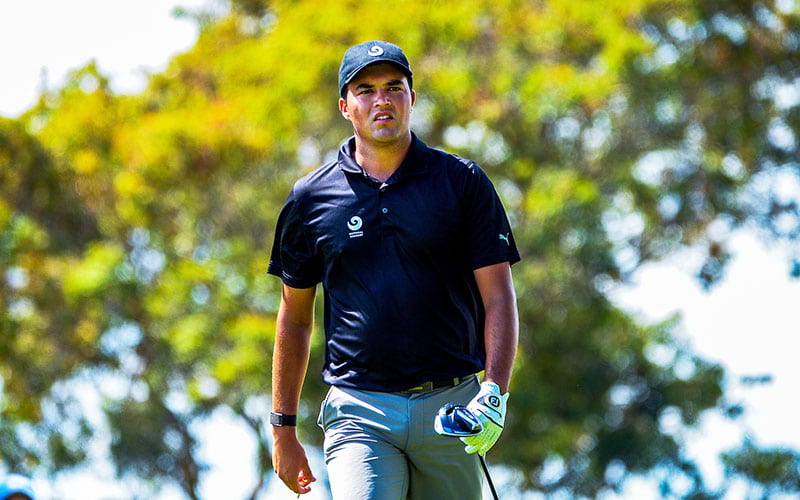 What do you most love about playing golf?
My biggest love about golf is that one day you can be in the final group of a Charles tour event under pressure and the next day you could be playing nine holes with your mates, a speaker playing music and a couple of beers.

What is your most memorable moment in golf?
My most memorable moment in golf would be making the Golf New Zealand national academy. That was always the goal since I was a youngster and to achieve it will be something I won't forget.

What is your favourite golf course?
My favourite course I've played is Tara Iti – the design of the golf holes and the serenity of the place is second to none in New Zealand.

Who is the most famous person or best golfer you have played with?
The best golfer I've ever played with would be Ryan Fox, not only did he towel me up on course but he's a top bloke as well.

If you could pick any three people, alive or dead, to play in a four-ball with, who would they be? And do you have any particular reason for your choices?
My dream four-ball would be, an early 2000's Tiger Woods, I don't think he needs an explanation. Kevin Kisner, his personality and sense of humour seems like someone I'd get along with very well and finally, Dustin Johnson, his pure ability and performance on the golf course would be something I'd like to witness up close. Also, I think the after golf antics with these three would be pretty fun!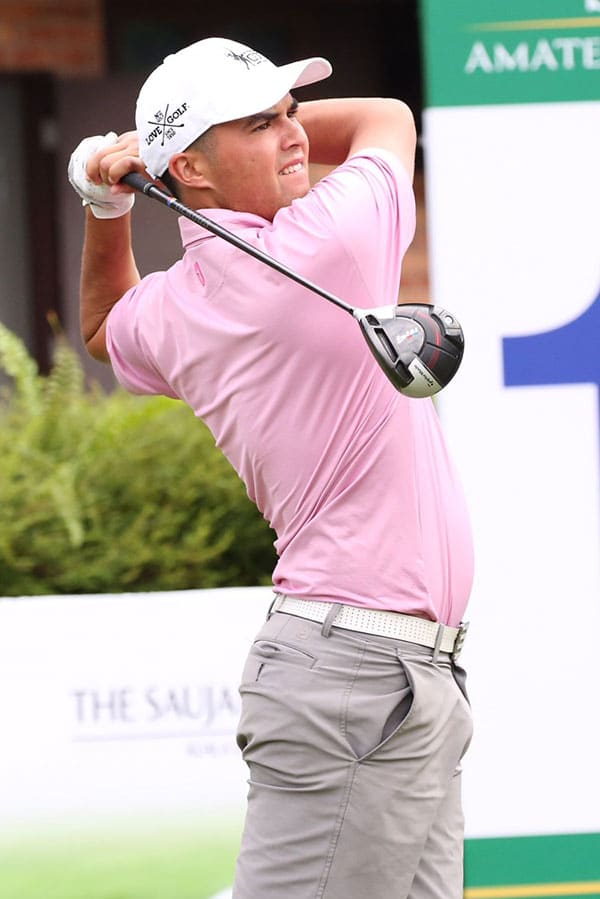 Who would you get the most satisfaction out of beating on the golf course and why?
The most satisfaction I get out of beating someone is definitely my coach Scotty. When we play together, all talking stops, every rule under the sun is in play and nothing feels better than taking $20 off him. However on the rare occasion, he takes my 20, the whole Maraenui Golf Club membership hears about it!

What is your favourite golf destination?
My dream golfing destination would definitely be the Monterey Peninsula!

What would your "Champions Dinner" menu look like?
My champions dinner would be Authentic Turkish Iskender with a cold keg poured

What is your favourite thing to do away from the golf course?
When I'm not playing golf, I lead sing in a band. I have a huge passion for music and playing gigs balances golf very well.
Advertisement
Sign up to our NZ Golf Updates