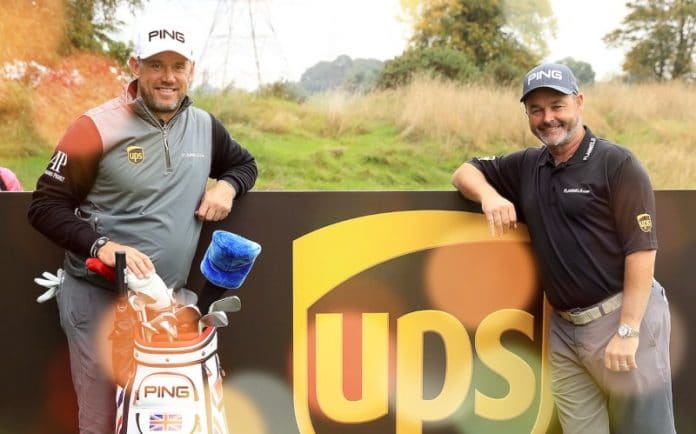 On professional golf circuits such as the LPGA, the PGA TOUR and the Asian and European Tours, inside the ropes can be a lonely place for the players, with only their caddy for company and a sole source of advice and support.
It's in the Bag
The source of the term, 'Caddy' is thought to emanate from the French word, 'Cadet,' the term given to young military men who would carry the golf bags of officers and gentlemen in the early days of golf's origins.
But spare a thought for the modern-day caddy; they are required, in all weathers, to carry their professional's golf bag, complete with 15 clubs, umbrella, spare golf balls, towels and a first aid kit and wet weather clothing and food and drink for his player and himself for a round of golf taking close to five hours; and all that weighs-in at around 50-pounds, approximately 23kg.
Most professional caddies will work exclusively for a particular player, often on a casual 'hire-and-fire' freelance basis, their services dispensed with sometimes at a whim, the bag-man or woman often taking the blame for a player's dip in form, but as often as not, when one door closes, another opens up with top, 'Loopers' as they are known rarely out of work.
Routinely, caddies earn in the order of US$1,000 per tournament (One day course recce, pro-am day and two or four competition days, depending on their player making the halfway cut), plus a percentage of their player's prize money.
Typically, bonuses will be in the order of 5% if their player makes the cut, 7.5% per cent for a top-10 finish and 10% – 12.5% if their player wins the tournament.
Last year – and not for the first time – a caddy, in this case Kenny Harms the long-term bagman for Korean-born American Kevin Na was given an unexpected bonus when his player, having holed-out in one at the Colonial tournament, his man handing him the keys to the hole-in-one prize, a restored 1973 Dodge Challenger worth a reported US$30,000, Na banking US$1.3m for winning the tournament, or which his caddy would receive between US$130,000 – US$150,000, a good week's work.
The best paid caddy of all time is New Zealand bagman Steve Williams, who was on the bag for Tiger Woods throughout most of the American's domination of men's professional golf, earning an estimated US$20m in fees and percentages over a 12-year period working for the most successful golfer of all time.
Advertisement
Sign up to our NZ Golf Updates