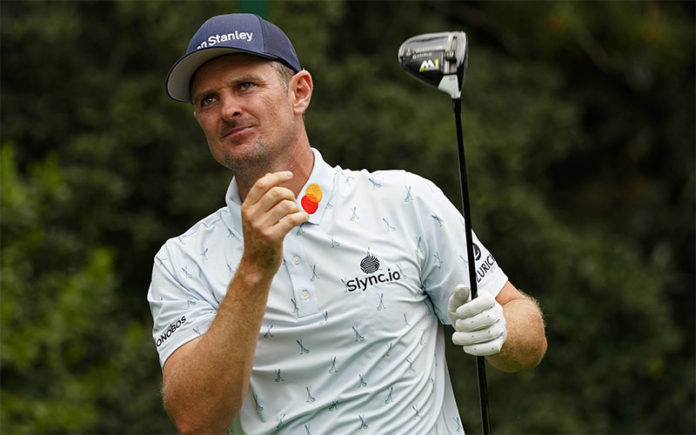 Justin Rose made seven birdies and an eagle during a stunning 10-hole stretch for a 7-under 65 and a four-shot lead, his lowest score at Augusta National in one of the Masters' toughest opening rounds.
Even before the Masters began, it was obvious Augusta National in April was nothing like it was in November.
The remarkable 10-hole stretch for Rose began with a nice hop off the mounds left of the green on the par-5 eighth that set up a 10-foot eagle. Only two of his birdie putts were outside 8 feet.
He holed a 12-foot par putt on the one green he missed. Not bad for a 40-year-old from England playing for the first time in a month while resting an ailing back.
His 65 looked even better on a day so tough only 12 players broke par, and the average score was 74.5.
"Listen, I didn't know where my game was going into this week," Rose said. "I've been working hard. I could have played the last two tournaments, but I was really trying to prepare hard for this Masters."
Twice a runner-up, including a playoff loss to Sergio Garcia four years ago, Rose tied a Masters record by taking at least a share of first-round lead for the fourth time. The other to do that was Jack Nicklaus. The difference? Nicklaus went on to win two of his six green jackets from that position.
Rose likes to say he's only had one arm in the jacket.
Brian Harman, the last player to get into the 88-man field, and Hideki Matsuyama were wrapping up their rounds of 69 about the time Rose began on a course that was dry and crusty, on greens that were so fast there were splotches of brown.
Among those at 70 were former Masters champion Patrick Reed and Masters newcomer Will Zalatoris. Jordan Spieth overcame a triple bogey from the trees on No. 9 for a 71.
Five months ago, in the first Masters held in November because of the COVID-19 pandemic, the turf was so soft that 53 players were under par after the opening round.
Defending champion Dustin Johnson, who set the record last year at 20-under 268, failed to break par for the first time since the opening round in 2018. He three-putted for double bogey on the 18th for a 74.
"I feel sorry for the guys' first Masters in November, and then they're walking out there today wondering what the hell is going on," Kevin Kisner said after a hard-earned 72.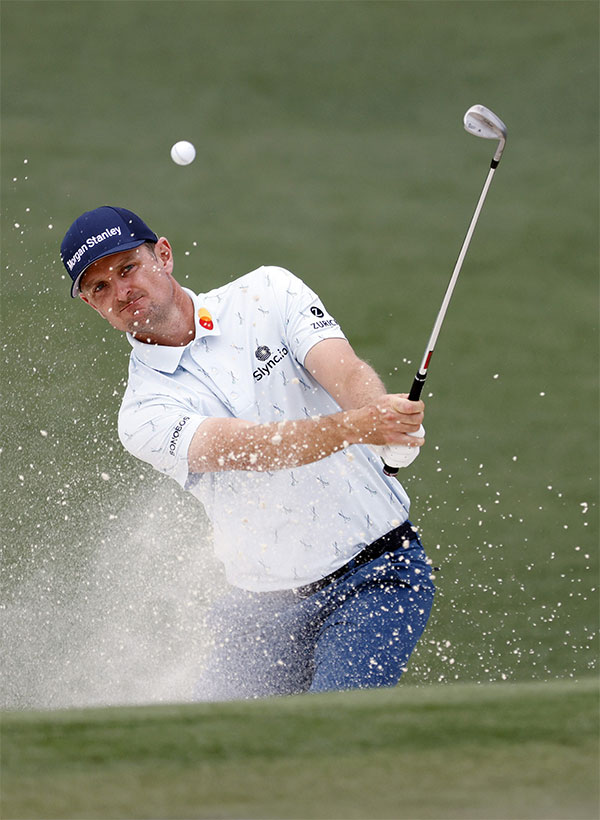 This was no surprise. Augusta National has not had rain in more than a week, and players could not recall the last time greens were this fast during practice rounds, much less with a scorecard in hand on Thursday.
"It's my 10th year, but I've never seen the greens so firm and fast," Matsuyama said. "So it was like a new course for me playing today, and I was fortunate to get it around well."
And what to say of Rose? Even in more forgiving conditions, he had never done better than 67.
"I didn't feel like today was the day for a 65, if I'm honest," Rose said.
There are no Kiwis this year but five from across the ditch with Marc Leishman the best of these finishing with an even par 72 after early in his round moving to 3-under. Matt Jones, Adam Scott and Cam Smith all finished on 2-over while Jason Day finished on 5-over after three bogeys in the last four holes.
---
Coverage of the Masters continues on Sky Sport on Saturday morning.
| | | | | | |
| --- | --- | --- | --- | --- | --- |
| Masters Live Feature Groups R2 | Saturday | 10/04/2021 | 1:15:00 | 11:30:00 | Sky Sport 8 |
| Masters Live Amen Corner R2 | Saturday | 10/04/2021 | 3:45:00 | 10:00:00 | Sky Sport 9 |
| Masters Live 15& 16 R2 | Saturday | 10/04/2021 | 3:45:00 | 11:00:00 | Sky Sport Pop-up 1 |
| Masters Live Round 2, The | Saturday | 10/04/2021 | 7:00:00 | 11:30:00 | Sky Sport 6 |
Advertisement
Sign up to our NZ Golf Updates