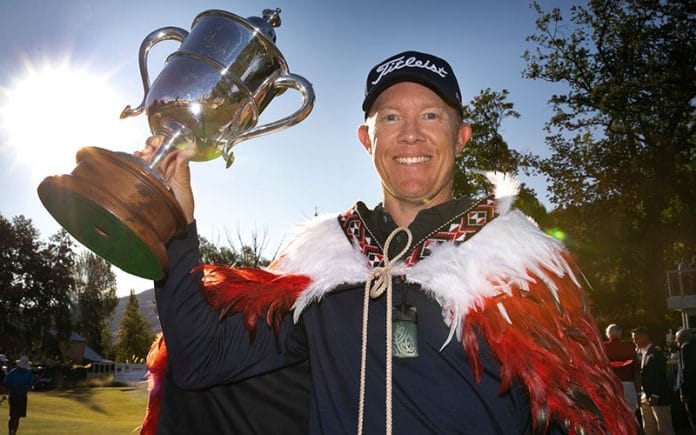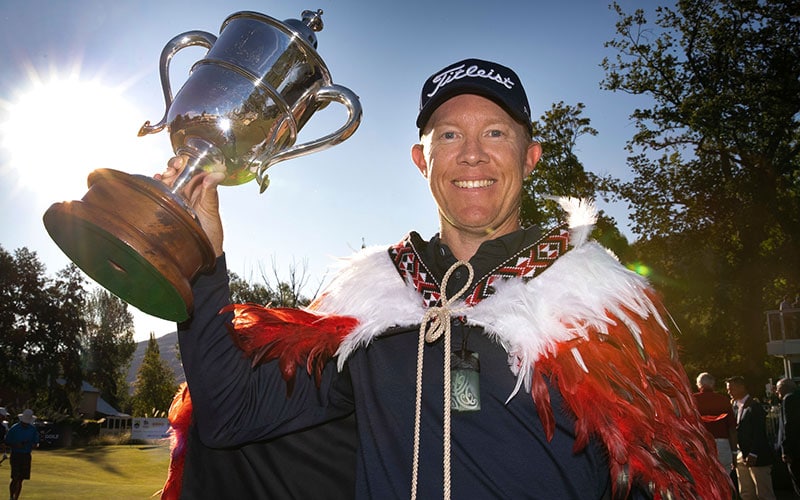 2011 New Zealand Open winner Brad Kennedy has won the 101st edition of the NZ Open by two strokes over fellow Australian Lucas Herbert in a finish that came down to the final hole at the Millbrook Resort near Queenstown.
After missing a birdie opportunity on the 18th hole, Kennedy had to wait and watch as Herbert attempted to birdie the last hole and force a playoff.
In the end, Herbert's tee shot to the par-three 18th overshot the green and ended up in the water-sealing the win for Kennedy.
Kennedy finished on 21-under after a 63 today, two shots ahead of Herbert who had a 67 today for 19-under and third was Nick Flanagan who shot a 66 to be 17-under.
Speaking straight after the victory Kennedy talked about he had to close everything else out around him today and play the game on his terms.
"I was going through a lot of emotion out there today," Kennedy said.
"I've been close in the last two events and I've felt I had let them slip and today I was chasing and I knew the course was playing at its best and it would take something special in chasing down Lucas and playing with Chan and Nick it was going to be all out there.
"I just to guts it out, really tried to play within my game as much as I could and just let my putter do the talking today and I'm just so relieved to win this again after nine years, it's unbelievable."
The 45-year-old Australian had been set to make 2020 his last year on tour but recently he has had two very good tournaments in Australia which he has narrowly missed, but today's victory may have changed his plans somewhat.
"I was gutted after the Queensland PGA and I didn't want to play last week I was that mentally destroyed by what happened but yeah to do that today under that sort of pressure and overcome that I was just really proud of what I did.
"I'd always said 2020 was my last year, I've been playing 25 years on tour, and I want to get home and spend some more time with my kids and my wife but yeah who knows now, if I can still do it at 45 I don't know whats going to happen, I'm going to take this moment and soak it up.
Overnight joint leader Joohyung Kim stumbled early and failed to recover finishing in fourth place on 16-under.
Both Kiwi chances Harry Bateman and Mike Hendry had their chances during the day and both finished with a 4-under 67 today, tied for 5th place on 15-under.
More to come.
Advertisement
Sign up to our NZ Golf Updates