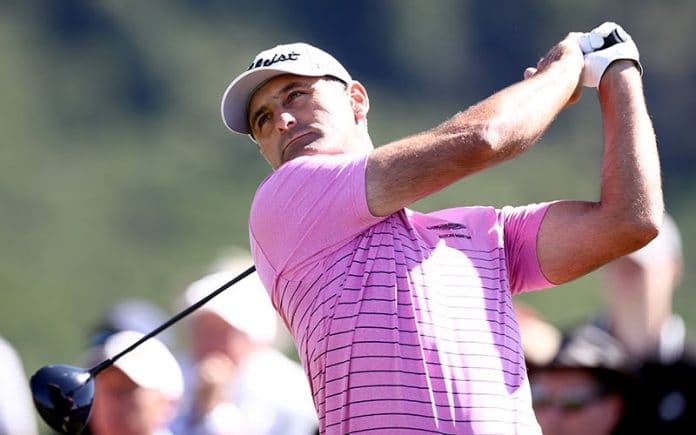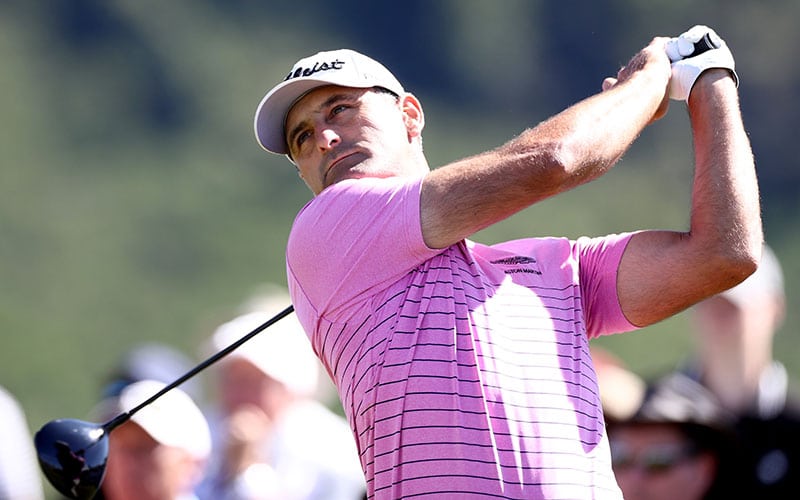 Harry Bateman, Mike Hendry and Kieran Muir all finished in the top ten at the 2020 New Zealand Open after all scoring below par on the final day at Millbrook Resort which was eventually won by Australian Brad Kennedy who shot an 8-under 63 round to win with a 21-under par.
Bateman had a blemish-free round although at times he experienced some frustrations with shot selections and a couple of putts that didn't drop.
After grabbing birdies on 6 and 9 he turned with an outside chance of a top-three placing but failed to make inroads on the back nine until birdies on 17 and 18 to keep him with his playing partner Hendry and finish in the top five and cash only his second cheque of the summer.
"That's my best finish ever in a big event," Bateman said.
"I was really solid, I only had one bad hole where I was in trouble but I made a good up and down and I didn't have a bogey today.
"I left a few putts out there, for sure, but had two nice ones to finish."
Hendry had a 2-under front nine and after scoring 5-under on the back nine on Saturday, his chances were high of a strong finish.
The Kiwi then birdied 11 and 12 and was within four of the lead when the par-three 13 got in the way dropping a shot. On 17 he had an eagle attempt with a long putt but missed that and was able to putt back for birdie.
He then drove well onto the green on the 18th but failed to hole the birdie or par putts finishing with a bogey and 5-under for the championship.
"The whole week the putter didn't really gel with me," Hendry said after his bogey on the last.
"I just thought to myself, at least give them a chance to go in by getting them to the hole and that was all I tried to do coming in.
"I had a lot of good shots, but it just didn't fall my way this week."
Hendry now faces an uncertain immediate future with the Japan Tour in doubt due to the concerns over the coronavirus.
"I'll be playing here for the next five weeks or so just in local events just trying to get myself ready for Japan.
"It's a little up in the air as to whether we'll be playing early in the season, but hopefully the authorities will get on top of it shortly and we'll be able to carry on as normal."
Fellow Kiwi Kieran Muir had a mixed final round but after a great tournament overall, he would surely be happy with his 3-under 68 today.
His front nine was spattered with a birdie on 1, a double bogey on 3 a bogey on 5 and then a birdie on 6. Then on the back nine, he grabbed an eagle on the 10th and finished with two birdies on 14 and 17 to finish with tied for 9th place on 13-under with Japan's Ryosuke Kinoshita.
Nick Voke had the best Kiwi score of the day with a 6-under 65 and finished tied for 14th on 10-under.
New Zealand Player Final Day Scores.
| | | |
| --- | --- | --- |
| Player | Sunday score | Overall |
| Harry Bateman | -4 | -15 |
| Mike Hendry | -4 | -15 |
| Kieran Muir | -3 | -13 |
| Nick Voke | -6 | -10 |
| James Anstiss | -3 | -8 |
| Denzel Ieremia | -1 | -6 |
| Ryan Chisnall | +1 | -5 |
| Jimmy Zheng | +2 | -1 |
| Gareth Paddison | +5 | +1 |
| David Smail | +3 | +3 |
Advertisement
Sign up to our NZ Golf Updates