Although both had qualified for places, today it became official as Lydia Ko and Ryan Fox were named in the New Zealand Tokyo 2020 Olympic Team.
The pair will become two-time-Olympians when they take part in the golf programme at the Kasumigaseki Country Club, an hour drive north-east of the Japan National Stadium which will host the opening ceremony of the games on July 23.
Golf returned to the Olympic competition at Rio in 2016 after it was first played as an Olympic sport at the 1900 Paris games.
Rio 2016 silver medalist Lydia Ko is looking to go one better in Tokyo after finishing 11-under par five years ago, five back of Inbee Park who took out gold.
At the time, Ko was world number one and became New Zealand's youngest-ever individual Olympic medalist at 19-years-old.
Recently, Ko has returned to some of her best golf and won her first title since 2018 at the Lotte Championship on the LPGA Tour. She also shot a final round 62 at the ANA Inspiration earlier this year which is being labelled as one of the best-ever rounds in a major championship.
Ko said it is an honour to represent New Zealand at the Olympics again and hopes to take some of the year's good form into Tokyo in a few weeks' time.
"I'm super excited for the Tokyo Olympics," Ko said.
"I'm super stoked to be able to represent New Zealand again. I've always felt very proud to be able to fly the New Zealand flag and to have the opportunity to represent New Zealand on a stage where all the best athletes are competing is a huge honour."
Ko will compete in the fourth major of the year at the Evian Championship in France from July 22 before heading to Japan.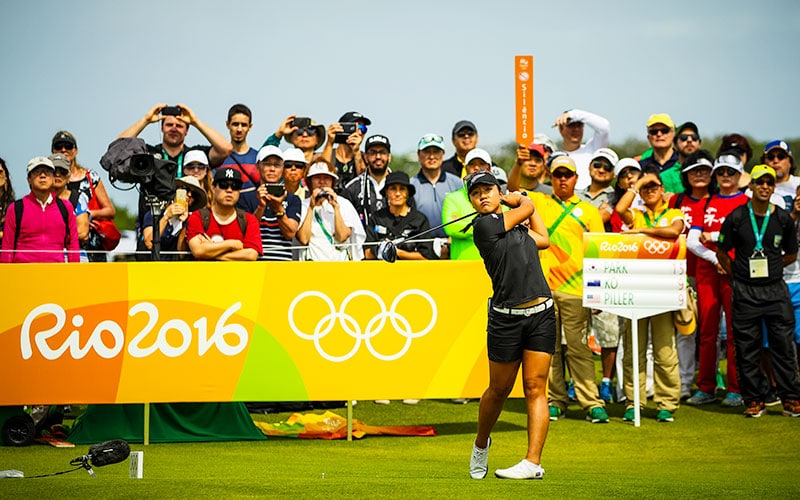 Meanwhile, Ryan Fox is relishing the opportunity of flying the New Zealand flag at the Olympic Games again.
Fox was looking to secure his European Tour card in 2016 and only had only played in one major championship in the lead up to Rio. Five years on, Fox has played on the European Tour every year since and has played in 10 major championships. In 2019 he won his first European Tour event, at the World Super 6 Perth, to become the first New Zealander to win on the European Tour in 10 years.
Fox said he's looking forward to representing New Zealand again and feels more equipped to compete with the best in the world.
"I grew up in a family where representing New Zealand was the highest honour. Golf doesn't necessarily give you that many chances. I obviously represent New Zealand week in week out on the European Tour, but I feel like I'm playing more for myself.
"At the Olympics, you are completely representing New Zealand. It's a great honour and I've only done it a couple of times in my career. Rio 2016, the World Cup of Golf, and the Eisenhower Trophy are probably the only opportunities I felt like I was representing New Zealand.
"It's something I cherish doing and it's cool to be able to do that again this year," he explained.
Fox has The Open Championship to compete in from July 15 before he takes off for Tokyo.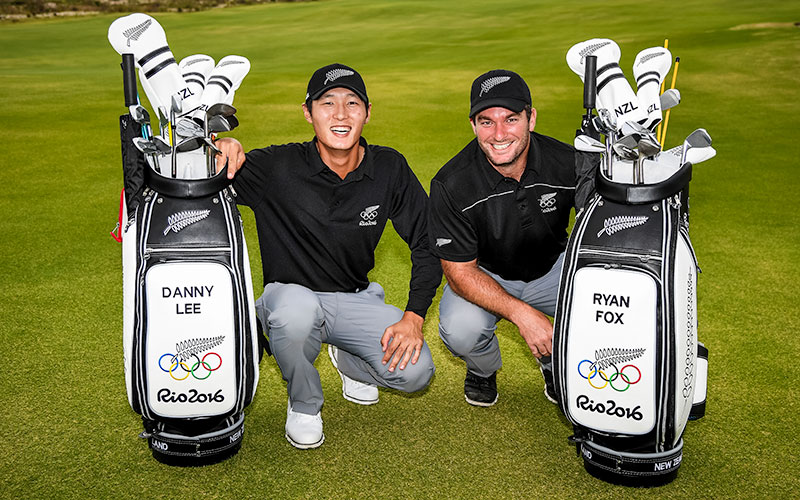 Danny Lee joined Fox in Rio but this year decided to take himself out of contention for the Olympic spot to concentrate on retaining his PGA Tour card.
Ko and Fox were the final New Zealand Olympic team athletes to be named in the 220+ strong team and New Zealand Olympic Committee CEO Kereyn Smith extended her congratulations to the athletes.
"It's great to have Lydia and Ryan back in the New Zealand Team for another Olympic Games," said Smith.
"Lydia's medal and hole in one at Rio were real highlights of our last Olympic campaign and we look forward to seeing what the golfers have in store for us this time round."
The men's event gets underway from July 29 to August 1, with the women playing from August 4 to 7. Both events are being played at Kasumigaseki Country Club over four rounds of individual stroke play.
Advertisement
Sign up to our NZ Golf Updates