Owen Lloyd tees off for the first time in the New Zealand Open on Thursday after securing a special invitation from NZ Golf after winning the New Zealand Māori Championship in January this year.
The amateur golfer who will tee off alongside fellow amateur Mike Howard at The Hills around 12.10pm on Thursday said being included in the New Zealand Open field is a real honour.
"It means a lot," said Lloyd.
"Obviously, I have Māori blood and to win our national championship is something truly special. Getting a spot in the New Zealand Open is a great reward and means a lot for me and my whanau.
"I'll get to play with some great golfers and I'll hopefully learn a few things off the pro's, it'll be a really cool experience."
Lloyd earned the invite as one part of a strengthened partnership between New Zealand Golf and the New Zealand Māori Golf Association.
The special invite to play in the New Zealand Open Championship will continue in future years and Lloyd believes the spot given to the NZ Māori champion is a huge opportunity for Māori golfers all around the country and hopes it will further grow the game in New Zealand.
"Having a spot in the New Zealand Open means a lot for Māori Golf.
"Hopefully this means we get a few more young Māori golfers coming to more of our events now that there's an extra carrot on the line for our national championship.
"I'm hopeful this will help grow the sport in our culture which is great for golf in our country."
Strengthening relationships between New Zealand Māori Golf and New Zealand Golf over the past 18 months have been the catalyst for this invite.
As well as a powhiri being held at Millbrook Golf Report prior to the event, the NZ Māori Golf Association has also planned a formal ceremony for the winner, who'll be clad in an authentic korowai called Te Ati a-toa.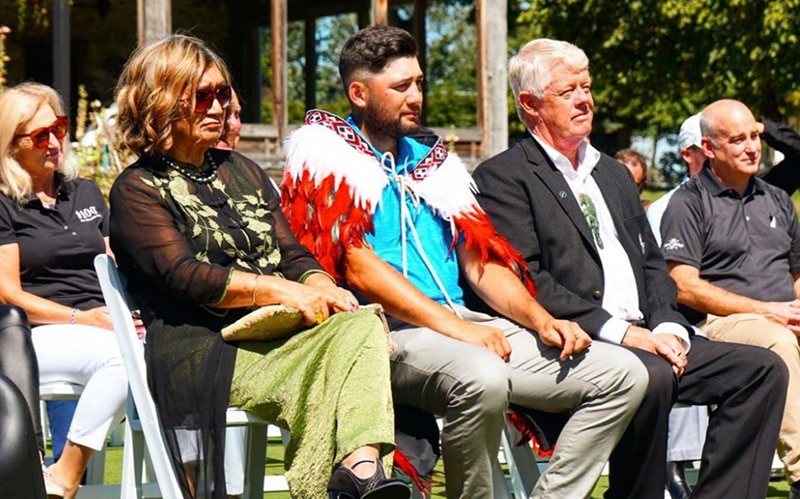 Creta Wana, Vice-President of the New Zealand Māori Golf Association said it's apparent to both organisations that collaborating on all things golf would be a better outcome for golf in New Zealand.
"It is important from a New Zealand Māori Golf perspective that both organisations understand each other and have a strong working relationship," Creta Wana said.
"To that end, New Zealand Māori Golf has assisted New Zealand Golf in an advisory and working capacity with the 2020 New Zealand Open on tikanga/protocol and connecting with Ngai Tahu.
"Also, New Zealand Māori Golf and New Zealand Golf are collaborating on the first Māori rangatahi golf development wananga/program, this program will be piloted in 2020. The wananga/program will be working with and alongside NZG's High Performance coaching team.
"For New Zealand Māori Golf, manaakitanga/caring and whanaungatanga/relationship building are key values, these are the values that are at the forefront of the association's relationship," explains Wana.
New Zealand Golf Chairman Michael Smith said the extended partnership with New Zealand Māori Golf is very important.
"There are key elements of each organisation's kaupapa that are valuable to the other," Smith said.
"I've been invited to the annual NZ Māori Golf tournament for the last three years and that event is a showcase of participation inclusivity and talent.
"It is an event which includes all ages, stages and members of the Māori golf community. At the top end, it delivers a champion who could very well be the next Philip Tataurangi or Michael Campbell.
"While the New Zealand Open has assembled a multicultural and multinational field, our strengthened relationship with NZ Māori Golf is vitally important and I'm very proud of the role they will play this week."
Advertisement
Sign up to our NZ Golf Updates