Rising Amateur Mako Thompson has shot eight birdies on his way to a round of 64 and leading the field by two shots after the first day of the Brian Green Property Group NZ Super 6 Manawatu in Palmerston North today.
As the first round comes to a close, Thompson leads with 7-under, two shots ahead of a trio on 5-under made up of Kerry Mountcastle, Tyler Wood and Mark Brown.
Thompson had a stunning front nine at the Howick course at Manawatu Golf Club shooting five birdies on holes 3, 4, 5, 7 and 8. He continued on the back nine with birdies on 13 and 14 before dropping a shot on 15. He steadied on the final hole with a birdie on the par-four 18th to finish with 7-under.
The Golf New Zealand National Academy member has come back refreshed and is ready to tackle another year on the Jennian Homes Charles Tour. He said the break has recharged his mind and he's determined to get 2021 off to a good start.
"It was really good out there today. I'm coming off a long break and I feel really refreshed," Thompson said.
"It definitely wasn't my A game ball-striking wise out there, but I think today was a good testament to how strong my mindset was out there. Everything felt pretty comfortable out there and I managed to score really well."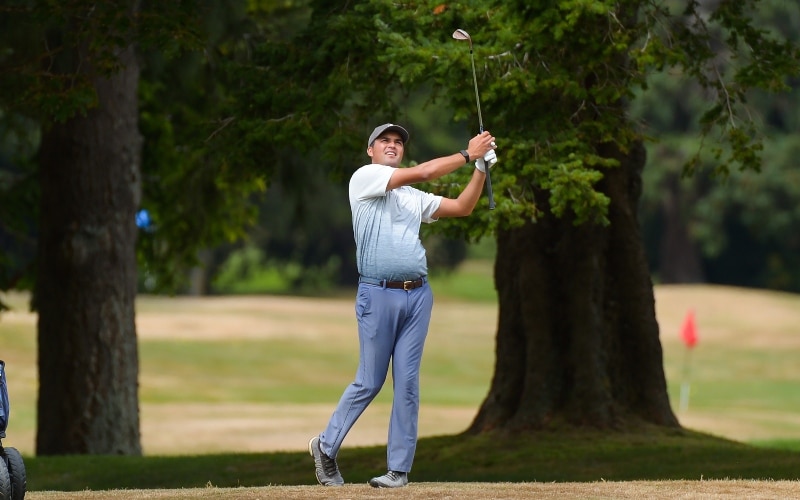 Thompson said he feels in control of the two most important clubs in his bag, his driver and his putter.
"I hit my driver really well which is really key out here and I rolled my putter nicely too. Those are two pretty key ingredients to playing well on any golf course let alone this one, so I'm happy."
His opening round is also the lowest he has had on the Jennian Homes Charles Tour, but he doesn't want to get ahead of himself this early in the week.
"I think seven-under is my lowest round on this tour so that's a real positive. The goal this week is to make the top-24 golfers on Sunday and then it's anyone's game, that's the plan anyway."
Nine players are currently tied in 17th place which will make for an interesting next couple of days as they all play for the top-24 to make the fast super 6 medal match play format on Sunday.
Caryn Khoo leads the female contingent with four-under.
Leaderboard After Round 1
64 Mako Thompson (Maraenui) -7
66 Kerry Mountcastle (Masterton), Tyler Wood (Ngahinepouri), Mark Brown (PGA New Zealand) -5
67 Sam Vincent (Riverside), Caryn Khoo (P, Whitford Park), Joshua Bai (Akarana), Mark Hutson (PGA New Zealand), Mason Lee (PGA New Zealand), Dongwoo Kang (PGA New Zealand), David Klein (PGA New Zealand), Ethan Jones (Manaia) -4
68 Tae Koh (Windross Farm Golf Course), Taylor Gill (PGA New Zealand), Tyler Hodge (Gulf Harbour Country Club), Gareth Paddison (PGA New Zealand) -3
This event is the first event of the 2021 Jennian Homes Charles Tour and NZ Golf Magazine is the official magazine of the tour.
Advertisement
Sign up to our NZ Golf Updates