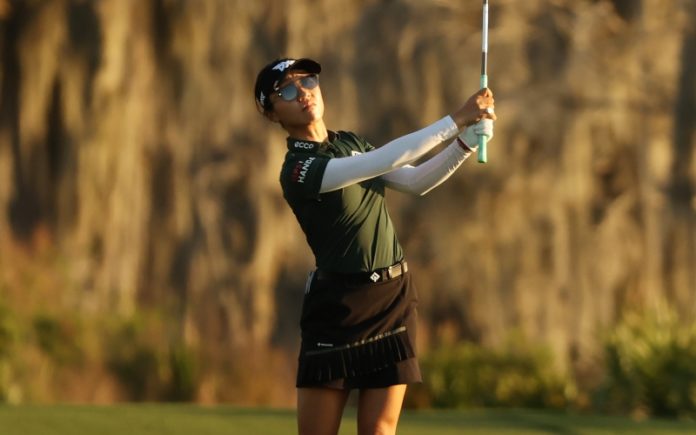 Lydia Ko said hello to 2021 in the best possible way, with an eagle on the first hole on her way to an impressive 7-under round of 65 to lead by two shots after the opening day of the Gainbridge LPGA tournament in Orlando Florida.
Playing at her home course, Ko's only blemish for the day was a bogey on the par-four 7th hole as she showed the rest of the field how to play the Lake Nona Golf & Country Club.
Ko had six birdies alongside the opening eagle and is two shots ahead of world number four Nelly Korda and Nanna Koerstz Madsen who are on 5-under ahead of a group of 7 players including world number one Jin Young Ko on 4-under.
Speaking after her round Ko was very happy with her eagle at the start of the round.
"Obviously went off to a perfect start, holing out for my second shot on the 1st hole," Ko explained.
"I hit a really good drive and then I only had gap wedge into the green. I had my sunglasses on and I saw it bounce and kind of go forward and disappear. But there is a ridge behind, so I wasn't sure if it went over the ridge or went in. I didn't want to celebrate and then look dumb and the ball is like 30 feet long.
"It was a pleasant surprise to see that the ball was down at the bottom of the cup.
"I think overall I hit the ball really well today. To be on the fairways is key, because the superintendent Brandon and his team have just done a great job of growing the rough and making it tough.
"So, yeah, overall pretty solid."
Although this is Ko's home golf course and has played here plenty of times, she still believed this was one of her best rounds to date.
"I think this is probably my best score around here. Normally when I'm playing I don't really count everything. The last few rounds I played with a few other players just before this week, so I kind of took my score, because you kind of have to get used to making sure that every shot counts.
"I think sometimes when you're out there practicing, and especially by myself, you know that you can hit a second shot if you miss-hit one so you don't focus as much.
"So it was nice with those few rounds coming in and playing with other players just slowly getting back into competitive mode. But I think it's a pretty tricky golf course and the greens are subtle in some areas. I think that makes it extra tricky.
"Keeping it in play is going to be a really big key for all of us the next three days."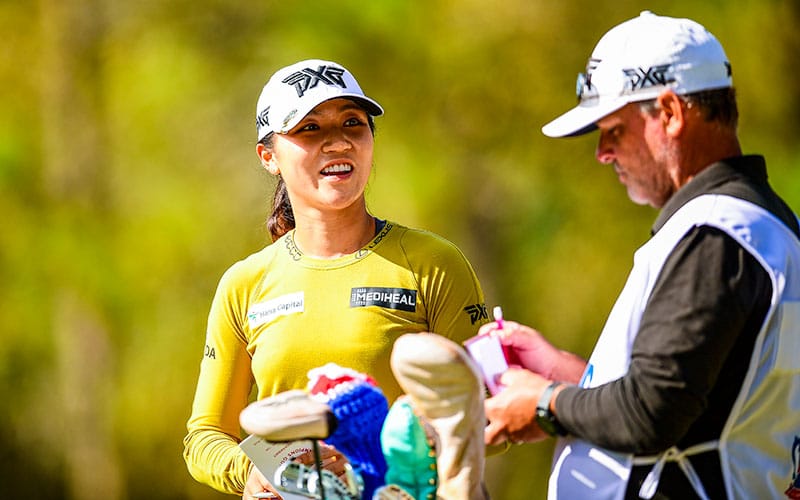 Ko had surgery during her 8 weeks off and has only really got back onto the golf course in the past two weeks. After today's round, it surely hasn't had too much effect on her golf.
"I obviously didn't have a lot of time coming into this week. I wish I had like a month plus to make sure that my whole game is there. I felt like we were moving in the right direction, but I was talking to Sean[Foley] yesterday, and he said, Just be patient out there.
"I think that's going to be a big key. Sometimes you feel like everything is going your way and sometimes it's not going to be the same.
"So I think patience is just going to be key for me even tomorrow and just throughout the season. Just be focused on the aspects that I'm working on and do a good job with the things I can control."
Ko tees off at 2.11am NZDT on Saturday morning in her second round.
Advertisement
Sign up to our NZ Golf Updates