Canterbury amateur Momoka Kobori not only managed to finish ahead of her brother in the Taranaki Open on the weekend but she also finished tied for second place, the best-ever finish by a woman in the Jennian Homes Charles Tour mixed-gender era.
Heading into the final round on Sunday at New Plymouth Golf Club, Momoka Kobori was three shots behind her young brother Kazuma after round of 69 and 71.
After a final round of 6-under 66, Kobori would catapult herself up the leaderboard into a tie for second at 10-under par, finish as the leading amateur, claim bragging rights by overtaking her brother on the leaderboard and cement the best finish by a woman in a Jennian Homes Charles Tour event since the events became mixed gender.
Hot on the back of the performance by Darae Chung in the Carrus Open event last week, the new mixed-gender aspects of the tour are providing sensational platforms for women's golf in New Zealand.
"I'm really happy that I was able to finish off the week with a good a good round," Kobori explained following the tournament.
"Beating my brother and finishing as the low amateur make it even better."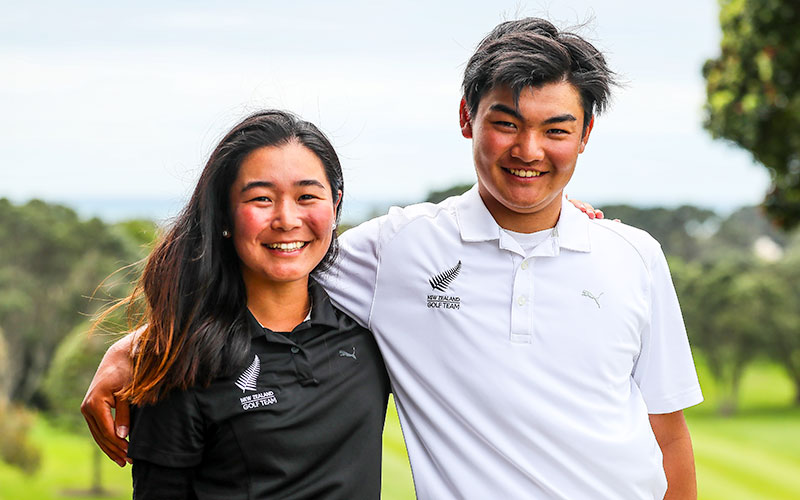 Kazuma had beaten her in the last two Jennian Homes Charles Tour events with Kazuma finishing in a share of fifth place at DVS Pegasus Open while Momoka missed the cut, and at the Carrus Open, Kazuma finished in a tie for ninth whereas Momoka finished in a tie for 36th.
Momoka Kobori said she's happy to tie the tally, two apiece, heading into the Christies Floorings Mount Open, the final Jennian Homes Charles Tour event of the year in December.
"There is always some sibling rivalry whenever we play in the same events as each other and we are always trying to beat each other," she smiled.
"It feels pretty good to get him back after the last two weeks."
She enjoys playing against the guys and is proud of her finish this week.
"I enjoyed playing against the guys. There aren't too many places in the world where women can test themselves against the guys in the same field in a competitive tournament.
"I found it a real challenge because they tend to play a different game to what I play, and I think I can learn a lot from what they do.
"I think it's a really positive thing for women's golf."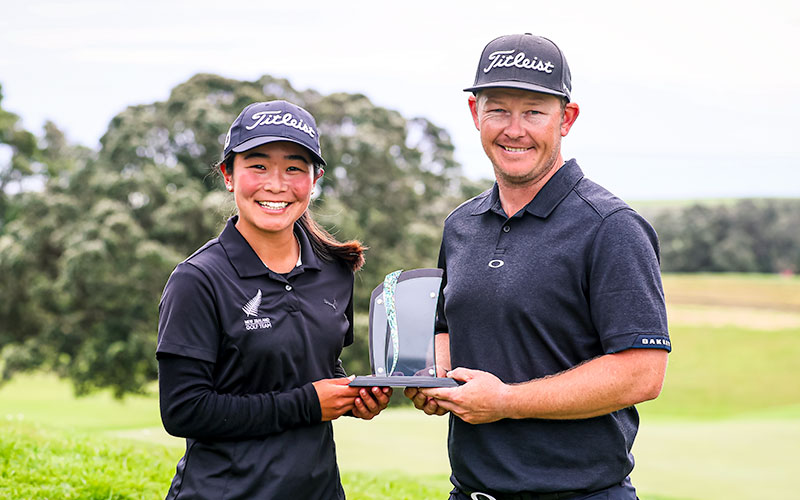 Darae Chung previously had the best finish by a female since Jennian Homes Charles Tour events became mixed-gender when she finished in a share of ninth at the Carrus Open.
Kieran Muir fired a sizzling 8-under 64 to blitz the field in the final round and win the Taranaki Open by four shots.
NZ Golf Magazine is the Official Magazine of the Jennian Homes Charles Tour.
Advertisement
Sign up to our NZ Golf Updates