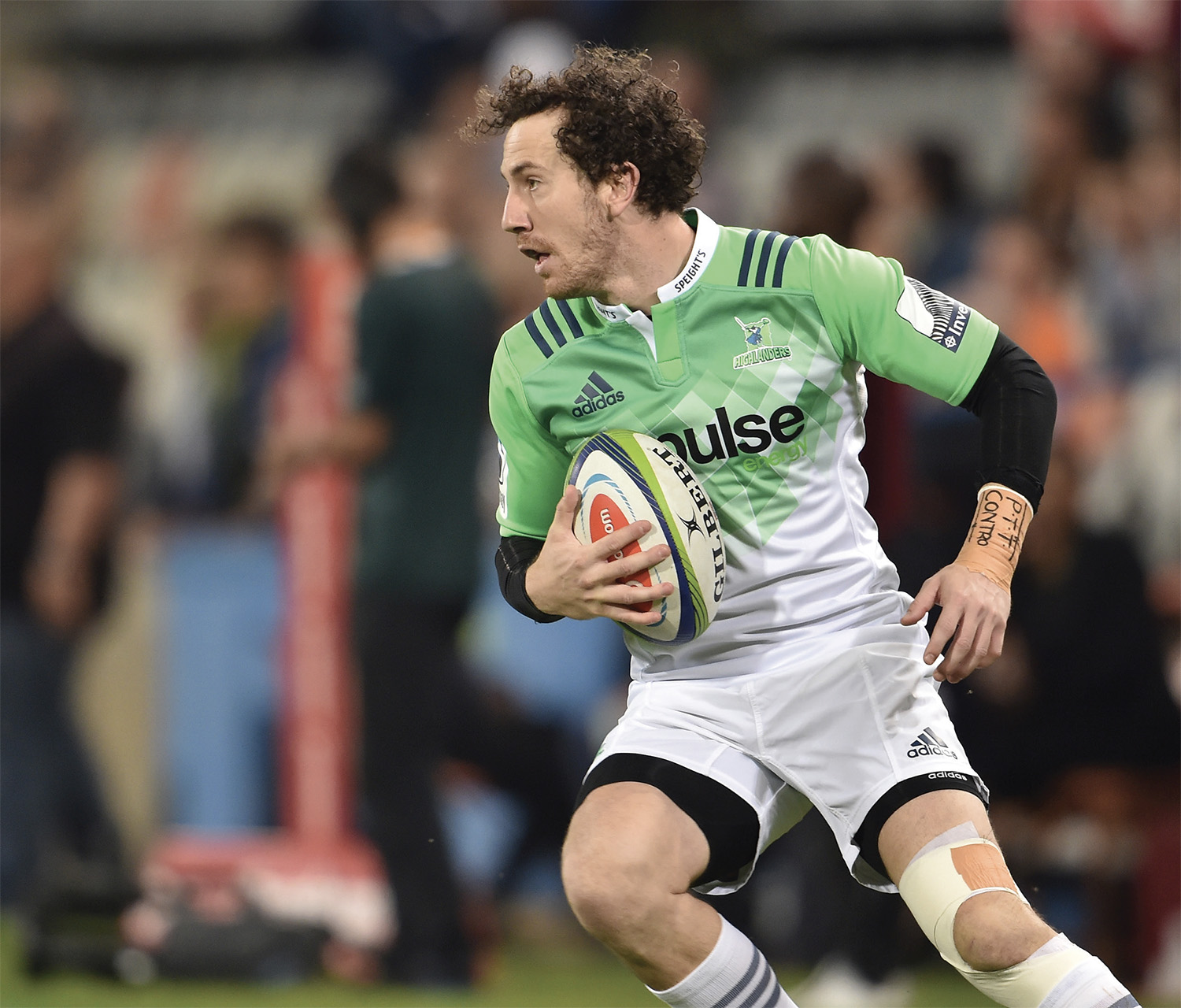 Marty Banks plays rugby for the Highlanders
How old were you when you started playing golf and who got you started?
I started playing golf when I was about 7, I would tag along with the older brothers and hit a few balls when I wasn't dragging their carts on little brother duties. My Mother purchased my first set of clubs for Christmas when I was about 10, I sneaked a peek in the car pre-christmas and came across a box of golf clubs…. she then told me it was full of tennis balls to throw me off, I threw my toys big time.
Where did you start playing golf?
I started playing golf at the Reefton golf club, my home town which has a nice little 12 holer that is always good to get back and play.
What is the lowest handicap you have ever played off?
I haven't had an offical handicap for years, when I was 15 or so I was playing off about 13, these days I vary anywhere from 10-36 depending on what day it is.
My lowest round was & where?
I got out for one round in Japan in 2018 while I was starting my rugby contract and I shot 76 at the Hanna Country Club in Osaka.
How many holes in one have you had?
Zero, I was a ball width away from a hole in one on a par 4 once which was heart breaking.
How far do you hit your 7-iron?
170-175m
Your biggest fear on the golf course?
Haha there's a few, probably trees along the left hand side off the tee as I allow for my "calculated" but temperamental slice.
What is biggest frustration (pet peeve) when playing golf?Without a doubt it would be 3 putting, generally offering to give my clubs away after each one.
What do you most love about playing golf?
It's a great way to get away from Rugby and push other things to the side for a few hours. I love the fact whatever happens is solely down to you so it tests you each and every shot.
What is your most memorable moment in golf?
Getting mates into golf, it's been pretty awesome this year, with the Highlanders a group of us have managed to get 5 or 6 guys that have never played coming out each day off with us and looking forward to playing each week
What is your favourite golf course?
Reefton , Balmacewen in Dunedin and Pegasus in Christchurch
Who is the most famous person or best golfer you have played with?
In my brief time at the hurricanes I played a lot with Beaudy Barrett who is bloody good as much as it hurts to admit, Downtown Tony Brown is sharp on the course also.
What is the most memorable time/experience you have had on the golf course?
Being a Reefton lad, I grew up in awe of Phil Jones – Reefton Kid Mk1 – the ex Tall Black. I managed to play a few rounds with him in recent times but it's fair to say I'm still the Reefton Kid Mk2 as he has handed it to me each time
If you could pick any three people, alive or dead, to play in a fourball with, who would they be – any particular reason for your choices?
Andrew Mehrtens – grew up idolising him as a kid and I'm sure he'd enjoy a few beers while playing. Tiger – Who wouldn't want to play golf with him… and Anna Kournikova – I love her competitive spirit
Who would you get the most satisfaction out of beating on the golf course? and why?
Beaudy Barrett, the kid can barely hit his driver off the tee block but manages to go alright, I'd just enjoy spraying him if I managed to beat him.
My favourite golf destination is?
I would love to play St Andrews [Scotland] one day if I ever got the opportunity
My favourite golf movie is?
Happy Gilmore, huge Adam Sandler fan and this is a timeless classic
What is your favourite thing to do away from the golf course and rugby?
Getting back to the West Coast to see the family, I enjoy a Pint and a Punt and I better say spending time with the partner or when she reads this I will probably cop an evil look or a clip around the ears.
Advertisement
Sign up to our NZ Golf Updates