After being the first tournament back in New Zealand following the initial lockdown last year, Muriwai Golf Club returns for its 12th edition starting this Thursday through to the 11th with the Autex Muriwai Open.
It also looks like being one of the best tournaments they have had at Muriwai with former champion and current European Tour Professional and last weeks The Clubroom Gulf Harbour Open winner Ryan Fox joining around 60 professionals and 80 plus amateur golfers for the event as part of the Jennian Homes Charles Tour.
Muriwai Golf Club General Manager Andrew Jackson said he was really pleased to see Fox enter the tournament again after winning back in 2014.
"I have been hounding him [Fox] for a few years now, but with European tour commitments he was unavailable," Jackson said.
"True to his word, he did say that if he was in the country he would be here. As he is a past winner, I think he may have a chance."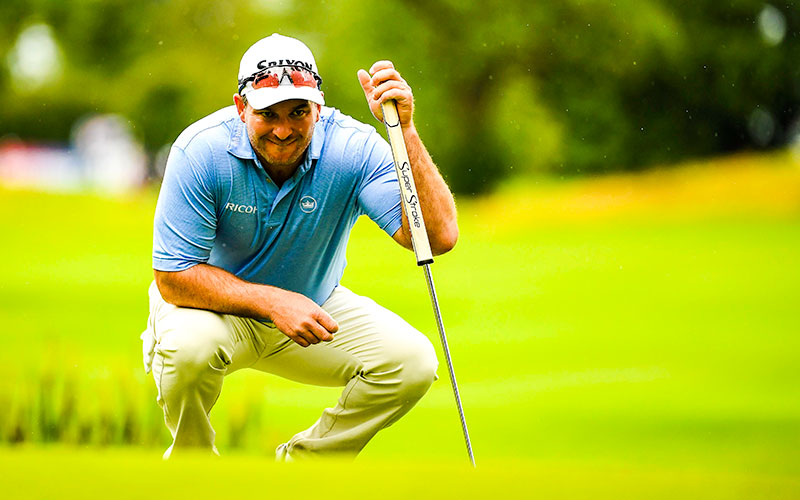 Muriwai, like so many clubs across the country were hit hard by the Covid-19 lockdown last year, with the initial Open postponed and moved to July.
"After the original event was postponed due to level 4 lockdown, we went about rearranging as soon as we would be able," Jackson explained.
"This was rearranged for the end of July. Due to our links-style course, we were able to present the high standard required, even in Winter.
"At the time of the re-scheduled tournament, the weather was perfect, even short sleeves for the Pro-Am. The wind steadily increased during the tournament, although it was a warm Northerly, not the prevailing South Wester.
"We were also the first event after lockdown, so the players appreciated getting back into competitive golf. We were the only golf event in the world at the time to have spectators, this was picked up by CNN news.
"We ended in a 3-way tie on 11 under par, with a playoff on 18 won with a par by the popular Jimmy Hydes from Gulf Harbour."
Since that event, the club has gone from strength to strength with memberships going through the roof and support from locals burgeoning. Sponsorship is also in a strong position with Autex committing to the event and prizemoney rising to $70,000.
"We have full membership with 35 on the waitlist and we are due to open up the newly refurbished ground floor of the clubhouse which will include the new Pro Shop, extra bar and lounge area.
"There have been a couple of lockdowns recently, but members are very supportive and understand that we have to follow the rules.
"In general like most clubs in New Zealand, we have benefited from a resurgence in golf participation. We now need to work on retention."
"These are difficult times for business, but we have some awesome support from the locals and Autex are once again the main sponsor.
"They are extremely supportive and hopefully will be working with us for years to come.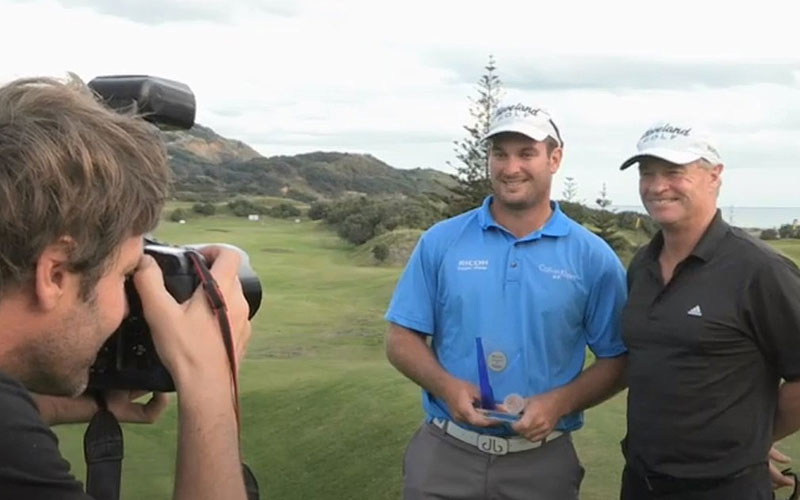 Jackson said an event like the Autex Muriwai Open is extremely important to the club but also to the local community.
"I estimate in the region of $200-$250k. It's a high profile event and this encourages visitors to test out the Links.
"The members really get behind this event. It's "theirs".
"We believe in support local and it pays dividends. We have a very supportive local business community.
"It's even more important for the up and coming golf talent in New Zealand. Past winners of our event are Lydia Ko and Ryan Fox and this year there could be a few stars in the making."
Jackson paid tribute to ex Club President Malcolm Cooper, who, after the tournament inception by ex-GM Ray Barnett, has been heavily involved in 11 straight Muriwai Opens.
"We have a regular team of tournament volunteers, guided by the evergreen Malcolm Cooper.
"Plans will be in place for each volunteer over the next few weeks.
"Course wise, we had problems with the greens from coring. This has now been rectified and is steadily improving. The greens staff are now in tournament prep mode."
The Autex Muriwai Open will be held from April 8 to 11 at Muriwai Golf Club.
Advertisement
Sign up to our NZ Golf Updates