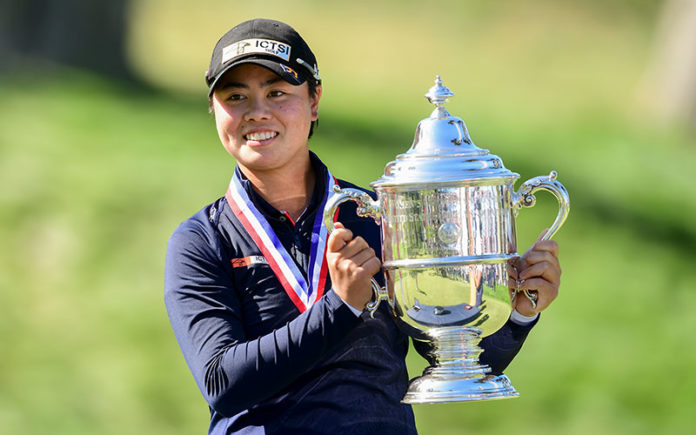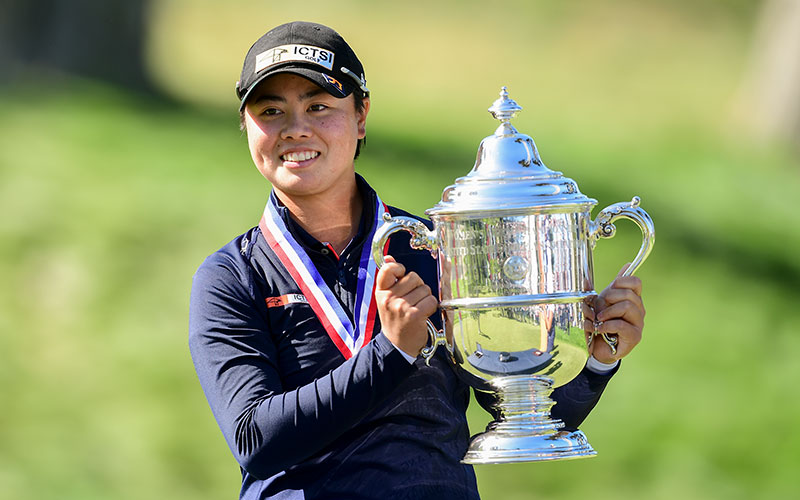 It took three playoff holes to decide the outcome but in the end, Yuka Saso converted a 12-foot birdie putt on the first sudden-death playoff hole (No. 9) to defeat Nasa Hataoka and at 19 years, 11 months, 17 days old, join World Golf Hall of Fame member and seven-time major winner Inbee Park as the youngest champion in US Women's Open history – to the day.
Her game modelled on Rory McIlroy, Suso also becomes the first player from the Philippines to engrave her name on the Harton S. Semple Trophy, Princess Mary Superal (2014 US Girls' Junior) is the only other player from the Philippines to claim a USGA title.
"I don't know what's happening in the Philippines right now, but I'm just thankful that there's so many people in the Philippines cheering for me," said Saso, a two-time winner on the LPGA Tour of Japan.
"I don't know how to thank them. They gave me so much energy. I want to say thank you to everyone."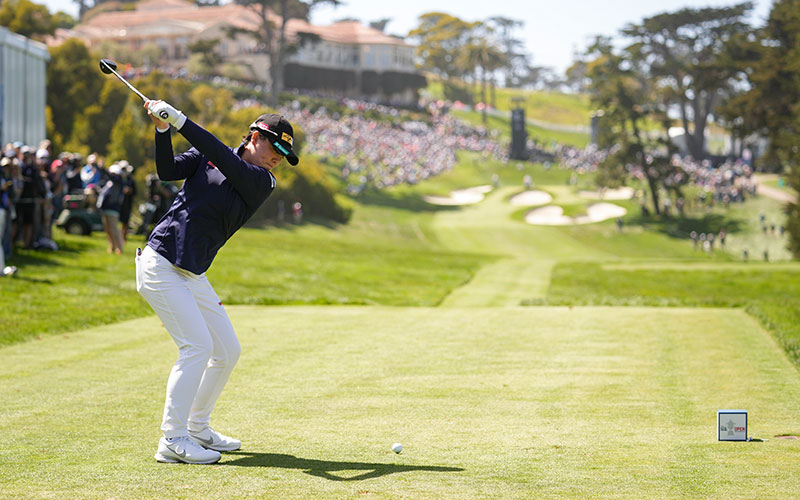 But it was the dramatic final hours of this tournament that had everyone talking and allowed The Olympic Club to strike again.
Just as in the five US Opens contested on the club's Lake Course, the first US Women's Open Championship played over this iconic Bay Area layout wasn't kind to the favoured final-round frontrunner.
Olympic's list of past victims includes Ben Hogan, Arnold Palmer, Tom Watson, Jim Furyk and Payne Stewart, and Lexi Thompson can now be added to the remarkable list of players who have come up short in championship bids here.
Thompson, the 54-hole leader, was five strokes ahead of her closest pursuers on a beautiful early June Sunday with 10 holes remaining, only to play the final eight in 5 over par, including consecutive bogeys on Nos. 17 and 18 that left the 26-year-old Floridian with a final-round 75, one agonizing stroke shy of the playoff between Yuka Saso and Nasa Hataoka at 4-under 280.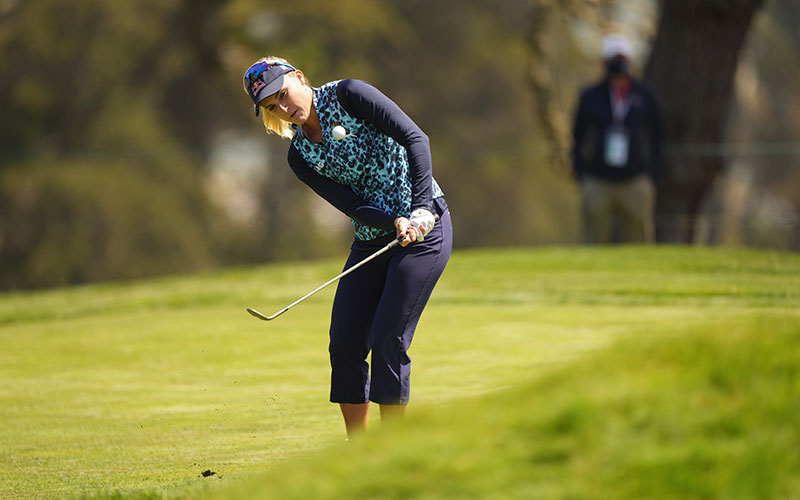 Saso, a semifinalist in both the 2016 US Women's Amateur and 2019 US Girls' Junior, entered the final round two strokes behind Thompson and quickly became a seeming afterthought with back-to-back double bogeys on holes 2 and 3. Her front-nine 38 left her five strokes behind Thompson. But Saso never lost focus as Thompson started to crumble. Consecutive birdies on the par-5 16th and 17th holes tied her with Hataoka and Thompson.
Hataoka was even further back from Thompson. When the 22-year-old bogeyed No. 11, she was seven shots back. But she quietly climbed back into contention with consecutive birdies on 13 and 14, and another on 16.
"On the first [major-championship] playoff I had to wait over an hour, so I was kind of excited," said Hataoka, now 0-4 overall in playoffs, including the 2018 KPMG Women's PGA Championship.
"It got me all excited and uptight. But this one since it was right away, I decided I would just be relaxed, then just keep doing what I'm supposed to be doing, and this was the result."
Thompson's coronation in her 15th US Women's Open start seemed all but assured after she holed out for par on No. 10. But anyone who knows the history of US Opens at Olympic understands that strange things happen on the inward nine.
Unheralded Jack Fleck birdied the 72nd hole in 1955 to tie Hogan, then denied the Texan a record fifth US Open in the ensuing 18-hole playoff. Eleven years later, Arnold Palmer held a five-shot lead over 1959 champion Billy Casper only to lose in an 18-hole playoff. Watson was passed by Scott Simpson late in 1987, Stewart lost out to Lee Janzen in 1998, and Furyk sustained a crucial bogey on the par-5 16th in 2012 that allowed Webb Simpson (no relation to Scott) to register a one-stroke win over Graeme McDowell and Michael Thompson.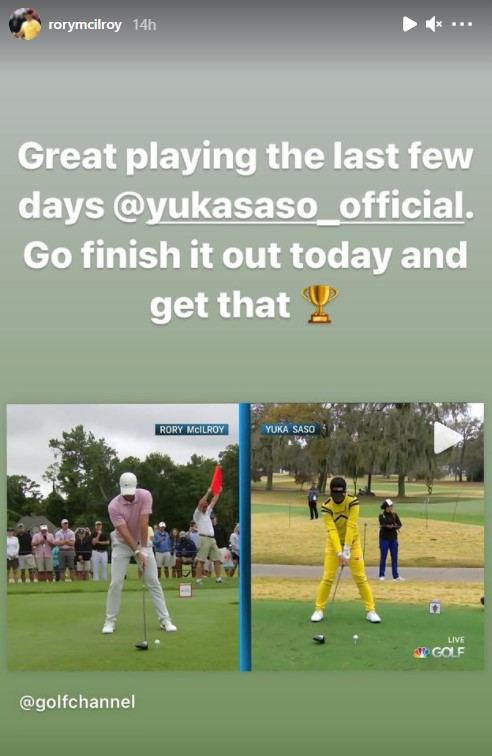 After it has been no secret that Saso has modelled her game on that of Rory McIlroy, the champion of the PGA Tour posted an Instagram story this morning saying "Great playing the last few days @yukasaso_official. Go finish it out today and get the trophy".
Saso was excited by the post from McIlroy.
"I saw it this morning, and I was like, ohhh. I should have reposted it but I was so busy this morning, so I'll do it later. I felt really happy."
Saso takes home almost $1.4million NZD with this victory, gains exemptions into the next 10 US Open's and has accepted LPGA membership for five years.
Philosophical Ko
For Lydia Ko, her final round was better than her previous two rounds finishing with a 1-over round of 72 but she still only managed to finish tied for 35th place on 10-over par for the tournament.
Even with the challenges of the weekend, Ko was philosophical about her performance.
"I actually played pretty solid, I think I had less than a handful of very bad shots, but then when you hit one bad shot and you're really out of position, especially at major championships, you can lose one, two, three shots out there pretty quick.
"At the end of the day it adds up, and it also makes it a lot tougher because of the conditions to make birdies, as well, but overall I knew it could have been better, but it could have been much worse, too."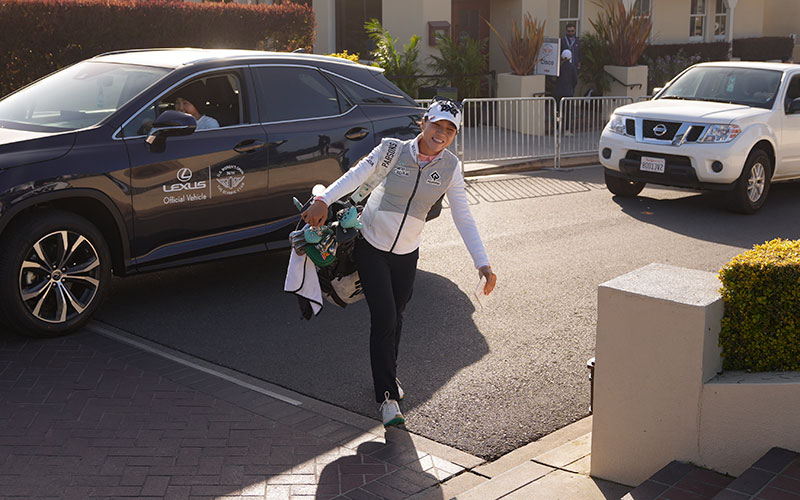 Ko was full of praise for The Olympic Club golf course.
"I think this was a fantastic golf course for a US Open. I think it tests every part of your game. The greens are I think on the smaller side, and that's why it's even more crucial to be on the fairways.
"Sometimes you hit good shots and they still end up in the rough, but I think for the majority if you hit a good shot you were rewarded, and I think that really resembles what a US Open should be like and what a major championship should be like.
"I enjoyed my time here. I wish I had played some golf closer to my first day and my day today, but I enjoyed it. I love this area, and you can see by the leaders it's really tricky out there."
View this post on Instagram
Fellow Kiwi Amelia Garvey, playing in her first tournament as a professional and only her second US open missed the cut finishing her first two days with a 74 and a 79.
Advertisement
Sign up to our NZ Golf Updates