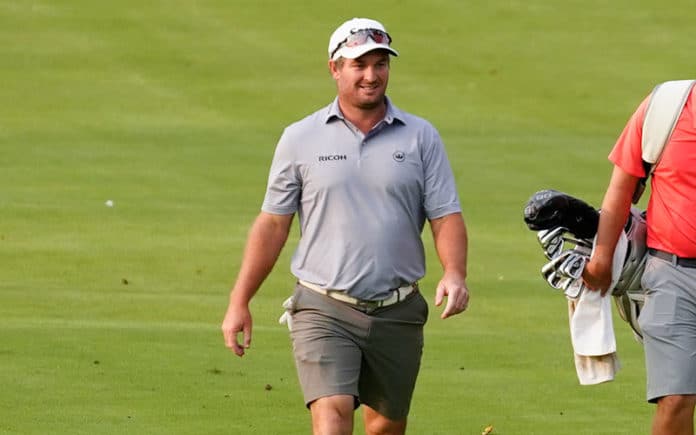 "It's absolutely fantastic and your worst nightmare."
That's how Kiwi Ryan Fox summed up his first full practice round at the Winged Foot Golf Club, scene of the US Open Championships which start on Thursday.
After flying in from Portugal from competing in the European Tour for the past 5 weeks, Fox said he was looking forward to his third US Open but said the course is the ultimate test for golfers.
"There's not a bad hole on the golf course but it penalises any bad shot you have," Fox explained to NZ Golf Magazine.
"The roughs brutal, its long and the greens are the toughest I've ever seen.
"I thought Shinnecock a couple of years ago was pretty brutal and I think these have Shinnecock covered very very easily."
The 33-year-old Kiwi's first US Open was in 2018 at Shinnecock Hills Golf Club in New York where he finished tied for 41st place finishing on 14-over. His second appearance was last year at Pebble Beach Golf Links where he missed the cut.
After earning his third US Open start by finishing at the top of the 2019 PGA Tour of Australasia' Order of Merit Fox is looking forward to tackling the Winged Foot layout even if good scores will be hard to come by.
"If you shoot par, any round, its a good golf score," Fox said of the types of scores that will be likely.
"There'd be at least four 500-yard par fours. Three of the par threes are well over 200-yards.
"The one that's not [7th], as most short par threes are, is an absolutely diabolical little green and will probably play harder than most of the other par threes.
"The par fives certainly aren't a chance if you don't drive it on the fairway.
Fox is in the first group to tee off on Thursday morning at 6.50 am (10.50 pm Thursday night NZT) and said he enjoys being first out onto the course of a major event.
"I like being first out no matter what tournament you're in," Fox explained.
"It's always nice in a major to be first out as well and generally if you're first out you get the best green but I don't think that's going to matter too much and at a place like Winged Foot, they are going to be good no matter what time you tee off.
"I think coming from Europe as well over the last few weeks the time difference works so I don't think ill have any trouble getting up at 4.30 am for that tee time on Thursday.
"I'm heading out to play the front nine tomorrow so that will be two looks at each nine. You want to see the golf course but you don't want to tire yourself out too much with a 5 and a half hour practice round today.
"I don't need to do that to myself on a Wednesday before being first off on a Thursday, it will be a bit of a lighter day tomorrow, play nine, do a little bit of practice and try to rest up for that early tee time on Thursday."
As with all of the US PGA Tour and European Tour events, spectators are banned from the US Open in 2020 due to the COVID-19 pandemic and players are following strict protocols that have allowed both tours to continue almost as normal.
A handful of positive cases have been found during PGA Tour tournaments and only one on the European Tour since their resumption and Ryan Fox suggests the US Open is continuing the strict regime, even if the rules are a little less mandatory.
"It's pretty similar but its less strict than what Europe has," Fox said.
"In Europe, you have to stay at the tournament hotel, you're not allowed out, you have to eat at the hotel, you can only socialise with your caddy, whereas they are more like guidelines here, they want people to stay at the tournament hotel but they are not going to force people to stay there.
"That's probably a reflected on if they want the big guys to play those guys want to have their own house or something like that and maybe not stay in a hotel.
"Here you can have lunch or dinner or whatever with other people. I think New York as a state is potentially a little bit different than some of the other states, still got some restrictions here but you're still tested and all that stuff going in and you've got the checks going in at the gate every morning so in that regard its no different to Europe."
"It is nice to sit down and have lunch with someone else. I had breakfast with Danny [Lee] this morning which was nice, I hadn't seen him for quite a while and that's something that wouldn't happen in Europe.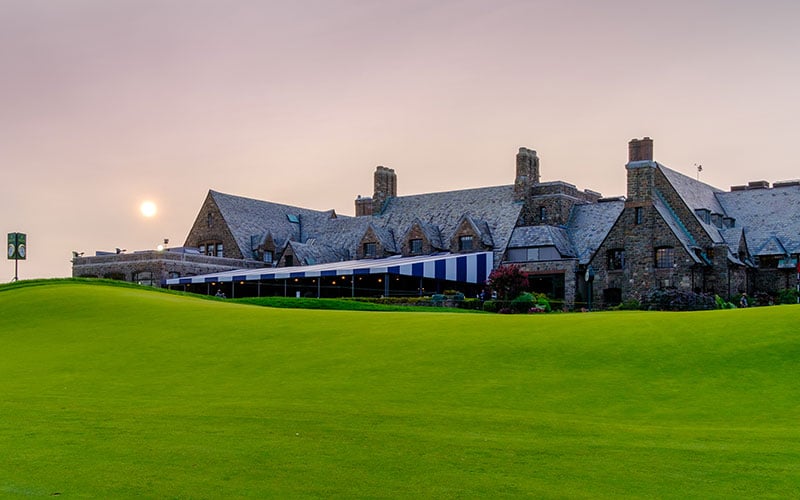 Danny Lee is New Zealand's only other entrant in the US Open field granted the last spot following the PGA Tour Championships last week. Lee is playing in his third U.S. Open and his best finish is a tie for 57th in 2016 at Oakmont (Pa.) Country Club.
For Ryan Fox, the anti-social COVID-19 restrictions have been tough on him and the fact his wife can't travel on tour with him.
"It has been tough….. it's better than not playing that's for sure but it's very different than normal and I like the social side of the tour.
"I've got lots of good mates out here and I normally travel with my wife as well and she hasn't been able to travel at all for the second half of the year so I've spent a lot of time in my own company and I'm pretty sure by the end of this 12-week stretch ill be well sick of myself.
"Golf pros struggle with their thoughts anyway."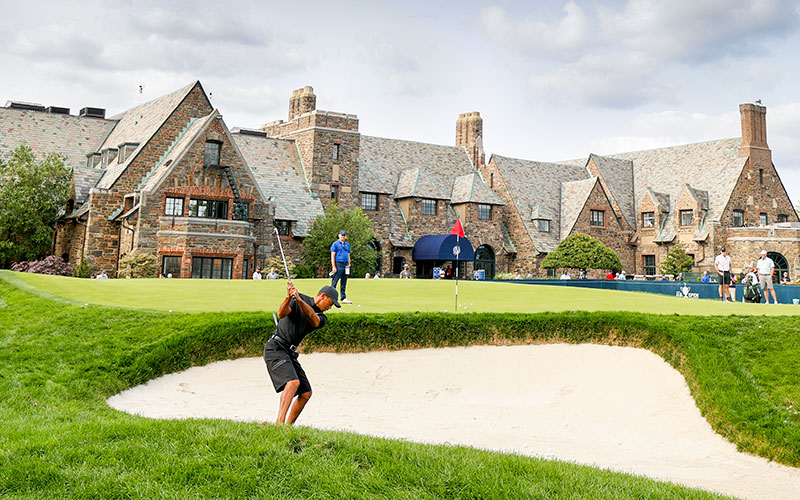 Tee Times and Coverage
Fox tees off on Thursday evening New Zealand time at 10.50 pm while Danny Lee tees off at 6 am on Friday morning.
Coverage of the US Open begins each morning at 3.30 am on Sky Sport 6 and this year Sky Sport has three dedicated channels.
The mainstream which will be live on Sky Sport 6.
Feature Groups – there will be four feature groups per day. Two in the morning groupings, two in the afternoon groupings on Sky Sport Pop Up 3
Featured Holes – this will be a custom feed that will cover play from Holes 6 & 17 each day on Sky Sport Pop Up 1
The Pop Up channels operate exactly the same way as their normal channels – they are just additional to the 12 we already have. Easy to find in the menu on your Sky Box, My Sky or Sky Go – and in the TV Guide on sky.co.nz.
Advertisement
Sign up to our NZ Golf Updates