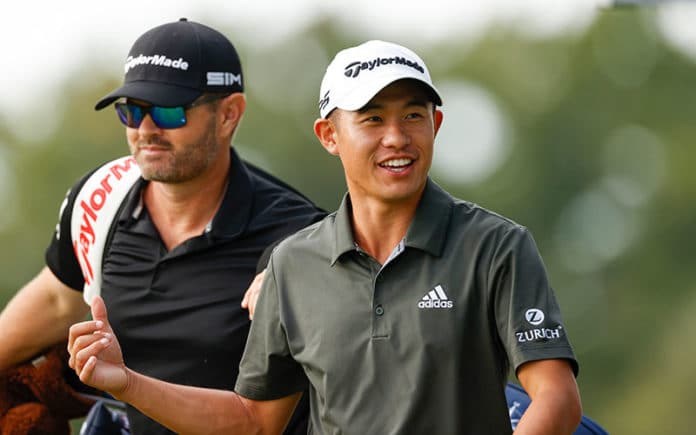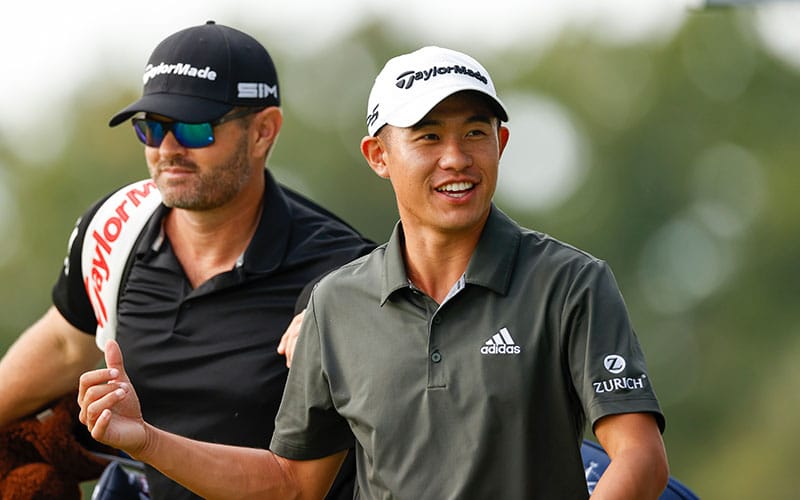 New US PGA Champion Collin Morikawa sets foot onto the Winged Foot Course for the US Open this week full of confidence after his first major victory only five weeks ago, but it is easy to forget this will be only his third ever major.
The 23-year-old, in only his 27th appearance on the PGA Tour overall, broke through and won the PGA Championship at TPC Harding Park, carding a final-round 64. Morikawa now has three PGA Tour wins.
But if it has affected the 'smiling assassin' then he is not showing it as he makes his way through the practice rounds of the US Open knowing that to some, has gone from being a hunter to be the hunted.
"I think walking here as a major champion, you have a sense of knowing how to get things done," Morikawa said before his second practice round today.
"Yes, I've only done it once, but I've done it. You just want more. You get that little taste of what it's like, and you know why guys mark in their calendars the major championships for the year.
"So it's not like I'm showing up not knowing what a major championship feels like. You still have that feeling here even without the fans. You can tell how guys are prepping, how guys are getting ready, but for me it's just, okay, let's come out here, I see all these guys every week, and let's have some fun playing golf."
This will be Morikawa's second U.S. Open appearance; he tied for 35th last year at Pebble Beach one week after making his pro debut in the RBC Canadian Open.
For a native Californian, he hasn't played many courses around the New York state region and has never been to the Winged Foot course before but can already see it's going to be a tough weekend.
"I saw nine holes yesterday. What a course," he said.
"You've got to golf your ball out here. You've got to really know how to control your shots and keep it in the fairway, obviously, but a lot of people had said a lot of things before this week and I obviously saw it and saw what the rough was going to be like, but I couldn't have a mindset of saying, okay, it's going to be tough and try and make pars.
"Pars are obviously going to be really good this week, but I think if I let myself into already being a hard golf course, I would have had myself one step behind everyone else. So I'm kind of having an open mind, just showing up this week.
"It is tough. You know, the first few holes definitely opened my eyes. But it's playable. It's not like it's not playable.
"Obviously you've just got to hit really good shots. It's going to test every part of your game this week. Overall, Winged Foot is amazing. The golf around here, I haven't played here much, but it's good to be here this week."
Morikawa is now ranked number 5 in the world after finishing 2019 at 65 and critics say his best moments have been when he needs to show some courage with a shot and he does.
"I think that's just who I am. I've always had kind of a mature head on my back, and that's just the way I think. I kind of think through things a lot.
"My parents raised me really well, and they've been a huge impact on my life.
"You learn from tough breaks. You learn from losses, and you learn from — like the two missed cuts I've had, I've learned, seriously, some of the most things I could have learned from just two days of golf. That's where I've learned the most.
"So I think that's where I've done a really good job is reflecting back. And I need to do a better job of reflecting back on the good weeks, as well.
"It's not just, okay, we're good and we're going to go win every week. That's not how golf works.
"You wake up every day, and you don't know how your body is going to feel, you don't know how you're going to hit it. But it's about being as consistent as possible."
Morikawa tees off on opening day at 12.07 am Friday morning New Zealand time in a star-studded group alongside Justin Thomas and Tiger Woods.
You can see all the US Open action on Sky Sport 6 with coverage beginning at 3.30 am.
Advertisement
Sign up to our NZ Golf Updates