Kiwi Nick Voke has returned to form in the Korn Ferry Tour event at the Chicago Highlands Club with a 4-under final round to finish tied for 7th on 13-under.
Voke put together four below-par rounds on the Illinois course, one his most consistent performances since the tour returned after the COVID-19 layoff.
In the final round, Voke shot 6 birdies and 2 bogeys to finish with his best result since he tied for 2nd at the Pinnacle Bank event at Nebraska at the start of August.
Voke has only made the cut three times out eight tournaments this year but has shown that when he can consistently shoot under par across all four rounds he has a very strong chance of finishing in the top ten.
He finished 4 shots from the winner American Curtis Thompson who won with 17-under ahead of Will Zalatoris and Jimmy Stanger who tied for second on 16-under.
Talk about sticking at it, two years ago, Thompson had given up on professional golf. After just four made cuts in 13 starts on the Korn Ferry Tour in 2018, he lost his status and was back at square one.
He stopped his pursuit and began caddying for his sister, Lexi, on the LPGA Tour and at home at Pinetree Golf Club.
Fast forward two years and Thompson earned his redemption moment with the biggest win of his career at the Evans Scholars Invitational. The 27-year-old birdied his final hole to edge Zalatoris and Stanger in an emotional conclusion to a draining week.
"I learned that the game is a lot easier than you think," said Thompson, whose sister called him right after his win (and her own solo-fourth finish at the ANA Inspiration).
"If you can just somehow minimize the mistakes, the silly ones like I was making on the first two holes today, the game is a lot easier…If you can just put yourself on the green somewhere between 15 and 40 feet on 14 of the 18 holes, you are going to have a good week. It's just a matter of time for the putter."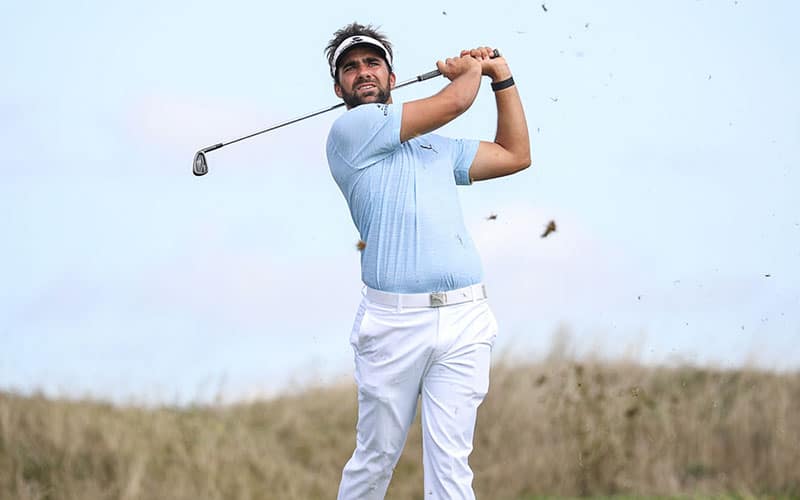 Wilkinson and Fox on Tour
At the first PGA Tour event of the new season, Kiwi Tim Wilkinson dropped off the pace and finished tied for 36 on 12-under.
Across the Atlantic in Portugal, Ryan Fox finished on 5-under in the European Tour event, tied for 32nd.
Fox will now head to Winged Foot Golf Course in Mamaroneck New York to join fellow Kiwi Danny Lee for the 2020 US Open that begins on Thursday.
Advertisement
Sign up to our NZ Golf Updates