Lydia Ko shot seven birdies to have the best round of the day and her best round of the tournament, finishing in outright 6th place at the ANA Inspiration in California.
Ko ended on 10-under, five shots behind the joint leaders at the end of the 72 holes and as the playoff between Mirim Lee, Brooke Henderson and Nelly Korda got underway the mercury at the Coachella Valley desert course was hitting 40 degrees.
Ko's performance in the final round continues her great recent form and it is her 12th top 10 finish in a major.
"I think obviously you try to peak at the majors," Ko said.
"I don't know if anyone has got a better record than what Brooks Koepka has done, but you just hope that you're in contention, and I think the more times that you're in contention, the bigger chances of you being the one holding the trophy at the end of season.
"I felt like I played pretty consistently, and definitely good to finish on a good note for this major."
After chipping in for an eagle from behind the green on the final regulation hole, Lee took that form into the first playoff hole and had another chip onto the green to set up a birdie putt which she nailed to win her first major title.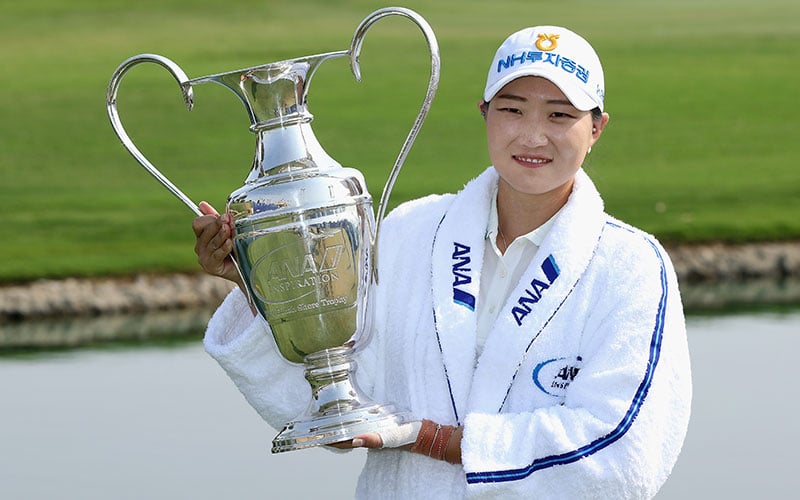 A visibly emotional Lee spoke after the victory and said she couldn't actually believe it was happening.
"To be honest, I feel like I must be a little crazy for winning and for having won this, and I think I'll be able to feel it once I meet my family and reunite with them," Lee said.
"Of the four rounds, today I struggled the most, but I think I had a bit of luck that helped me, but to be honest, not a lot of my shots were the way that I wanted them."
Following the presentation, Lee and her caddy Matt Glczis decided to cool off from the searing heat and lept from the 18th green into the moat around the green(Poppies Pond), Glczis displaying a spectacular belly-flop that will be shown on news highlights around the world tonight.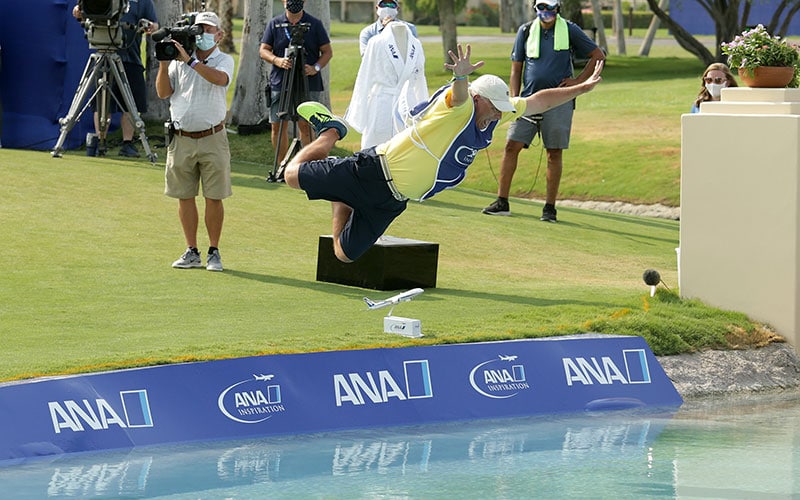 The LPGA now heads to the Cambia Portland Classic, a tournament Ko performed well at last year.
"Hopefully good momentum going into next week," Ko said.
"Last year was the best I had finished at that event, so hopefully I can drawback on some of the good memories from that, as well.
"I think it's a beautiful golf course. It's normally in really good shape. I think hopefully I'll be able to play that course well.
"It's a good ball-striking golf course, so I think I'll definitely need to have my game in that part."
Advertisement
Sign up to our NZ Golf Updates