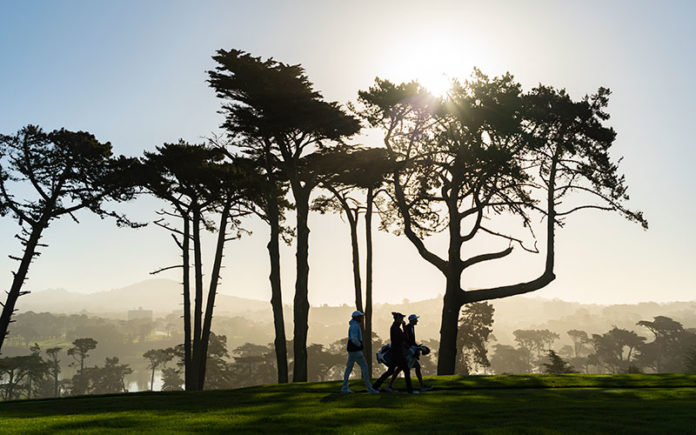 Eleven United States Open champions and 19 of the top 20 players in the world are among those set to tee off in the 76th U.S. Women's Open Championship, which will be conducted by the United States Golf Association from June 3-6, 2021 at The Olympic Club in San Francisco.
A Lim Kim, of Korea, who won the 2020 U.S. Women's Open just four months ago at Champions Golf Club in Houston, Texas, is one of 11 fully exempt U.S. Women's Open champions. Kim is joined by Jeongeun Lee6 (2019), Ariya Jutanugarn (2018), Sung Hyun Park (2017), Brittany Lang (2016), In Gee Chun (2015), Michelle Wie West (2014), Inbee Park (2013, 2008), Na Yeon Choi (2012), So Yeon Ryu (2011) and Eun-Hee Ji (2009).
Speaking in the lead-up to the tournament, A Lim Kim said it was exciting being treated as a champion.
"It is my honour to be defending champion in here, and they've treated me so well," Kim said. "This is my first experience to be treated as a defending champion, and everyone here is so nice to me, and everyone took care of me so well so far.
"I was playing the Korean Tour, and I never dreamed about the American U.S. Tour. But this can be realistic for me at this moment, and my dreams can come true.
"At this moment I'm able to make a bigger dream, and as I always dreamed from my childhood, I'm here, and I can be a top player in a U.S. championship."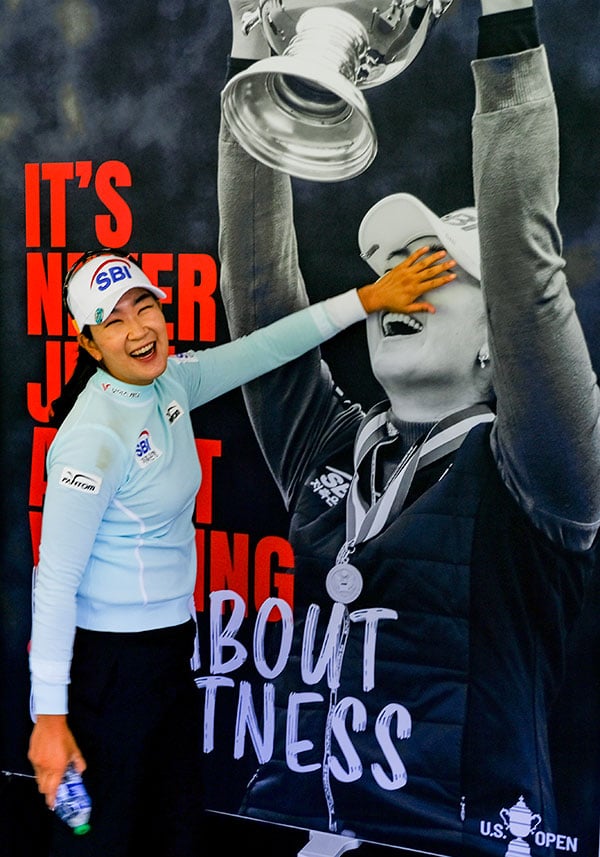 A limited number of fans will be allowed to purchase tickets for the tournament and will need to have temperature testing, masks and in some cases need to have been vaccinated before they can step foot on the course.
USGA senior managing director of Championships John Bodenhamer, said last year, the energy that fans bring to the US Open championships was missed.
"We are grateful to our local and state health and safety officials in California to be in a position to welcome some fans back this year to witness the greatest players in the world contending for these prestigious championships while working to maintain the health and safety of all involved," Bodenhamer said.
"Worldwide interest in competing in the US Women's Open Championship remains incredibly high and contributes to a strong and competitive field.
"We look forward to the return of qualifying, and to hosting the US Women's Open at such a historic venue as The Olympic Club."
This marks the seventh consecutive time the U.S. Women's Open has received more than 1,500 entries, with the USGA accepting 1,595 entries for this year's championship, the most since 2017. The 2015 championship at Lancaster Country Club holds the entry record with 1,873. The USGA accepted entries from golfers in 47 states, 249 entrants from California among them, and a total of 57 countries.
New Zealand's Lydia Ko heads a list of in-form players that will take on the championships. The Korda sisters Nelly and Jessica will surely be in the running as will the winner of the first major of the year Patty Tavatanakit who has shown great form in Asia over the last few weeks.
View this post on Instagram
World number one ranked player Jin Young Ko finished tied for 24th in Singapore but has four top-ten finishes this year while number two Inbee Park showed her form in Singapore with a third placing and is set for a big one since winning the Kia Classic.
The second Kiwi in the field is Amelia Garvey who has just turned professional and will play the tournament as she turns 21. Garvey will be one of the first players to tee off on Friday at 2.48am New Zealand time alongside Mi Hyang Lee, Korea and Da Yeon Lee also from Korea.
View this post on Instagram
Lydia Ko will tee off on Friday morning at 8.51am NZDT alongside Inbee Park of Korea and Shanshan Feng of China. Coverage of the US Women's Open begins on Sky Sport 6 at 7am on Friday morning.
Advertisement
Sign up to our NZ Golf Updates