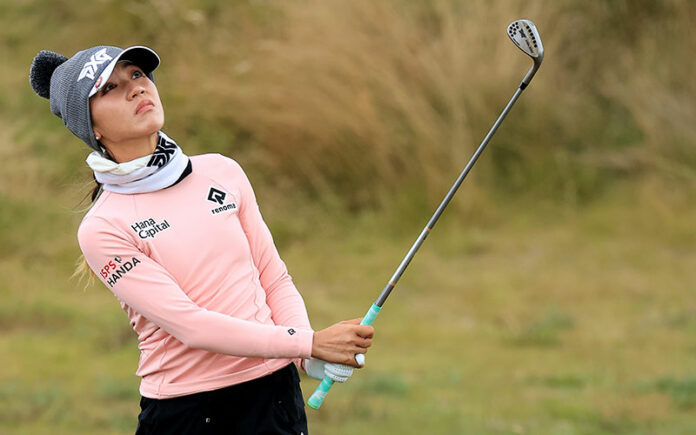 After a blemish-free round of 69, 2021 Olympic Bronze Medallist Lydia Ko bounced back more aggressively on Saturday and is only four shots off the lead going into the final day of the Trust Golf Women's Scottish Open at Dumbarnie Links in Fife, Scotland.
Her first two rounds of 70 and 72 had her hovering around the top ten but with three birdies in the third round, Ko is getting used to the links course, getting through her jetlag from Tokyo and now has a shot on the final day.
"I'm just trying to trust my numbers and trust that, hey, you know, I feel like I could thread those bunkers yesterday and today because I was a little bit more aggressive with it. You could really get rewarded with that," Ko said.
"Today I hit a drive 340-something on No. 12. I thought yesterday's was longer, 320-something, and then today I hit it 340-something, and it was even longer. So you can be aggressive but obviously, you have to hit a good shot on top of that. But at the same time if it's a tricky hole, making sure that par is not a bad score and if I'm out of position to not be too overly aggressive."
Coming from the oppressive conditions in Tokyo to the relative cold of Scotland Ko, along with many other players this week, have had to adapt their games and their clothing to suit the new conditions something that hasn't escaped Lydia.
"You almost feel like I was getting hypothermia when it's still like 15 degrees. Last week was really hot; the less layers, the better. But today is the least amount of layers I've worn.
"Yesterday I think I wore two leggings, pants and rain pants. And I'm wearing two layers today and it was three layers yesterday. I feel like very warmed up and cozy, but I would rather be a little warm in these kind of temperatures than feel cold.
"It's different getting used to such different temperatures. But we travel around the world and that's kind of our job is to get used to it and whatever situation we have, we adjust to that.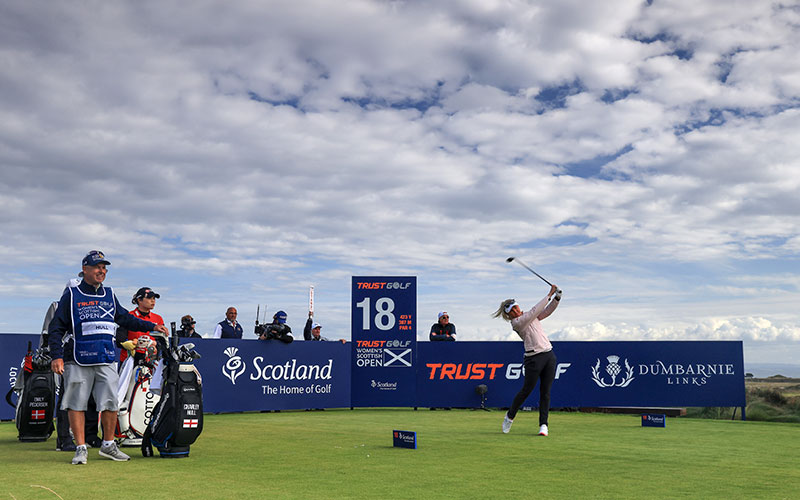 36-hole leader Ariya Jutanugarn was joined by England's Charley Hull and American Ryann O'Toole in a tie for first at -9. Holding a three-stroke advantage over the field at the start of the day in the final grouping, Jutanugarn's third round ended with five birdies, three bogeys and a double-bogey on No. 10.
Ko will tee off at 11.12pm NZT on Sunday with coverage beginning on Sky Sport 6 at 1am on Sunday morning.
Advertisement
Sign up to our NZ Golf Updates