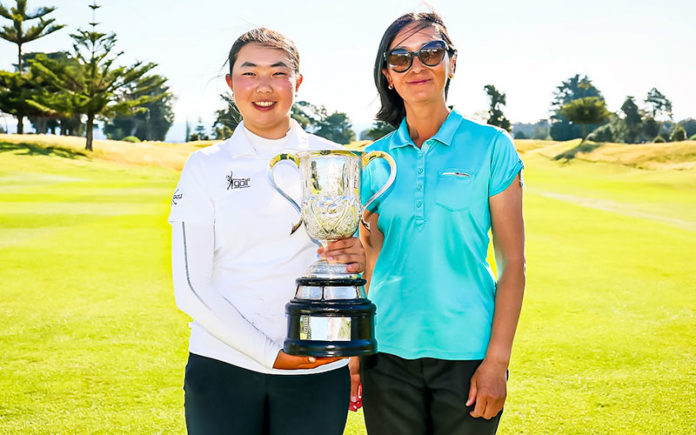 Fiona Xu has won the biggest title of her young career by defeating Tara Raj 3&1 in the 36-hole final of the 118th New Zealand Amateur Championship held at Poverty Bay Golf Club.
Xu's victory has come at the perfect time as she last won an event in December last year at the Christies Floorings Mount Open and has battled with her form ever since.
She had no such issues last weekend coming out on top in a tight tussle with Raj and she said it is great to be back.
"It feels really good. I haven't had a win in a long time now so it's great to be back," Xu said.
"I wasn't playing very well after we went into lockdown and I missed a cut and placed second to last at The Carrus Open in Tauranga.
"I'm glad I've found my game again and have come out on top at this tournament."
Xu and Raj traded blows all morning and found themselves all locked up going into lunch.
Xu then won the 19th hole with a birdie to get back to 1up over Raj and kick off her second half in style. However, Raj then started her comeback winning two holes in a row at the 23rd and 24th holes to get her nose in front for the first time in the match.
Xu kept her cool and won the 25th and 26th holes to move back to 1up with nine-holes to play.
She seemingly put the lead out of touching distance with back-to-back wins at the 29th and 30th holes to move to 3up with six holes to play.
Raj mounted a late comeback with birdies at the 31st and 32nd and the difference was just one.
Xu made an extraordinary birdie on the 33rd hitting her second to within gimmie range to make the difference two.
She won the 35th to win her maiden New Zealand Amateur Championship and said it was a special feeling to write her name in the history books.
"It means a lot. I get to put my name on that historical trophy and when people look at it in the future, they'll see my name there alongside some of the greats of our sport in New Zealand.
"I just told myself to play the best I could on this great golf course and to relax and enjoy every moment of it."
Xu will now turn her attention to the New Zealand Women's Interprovincials in late November.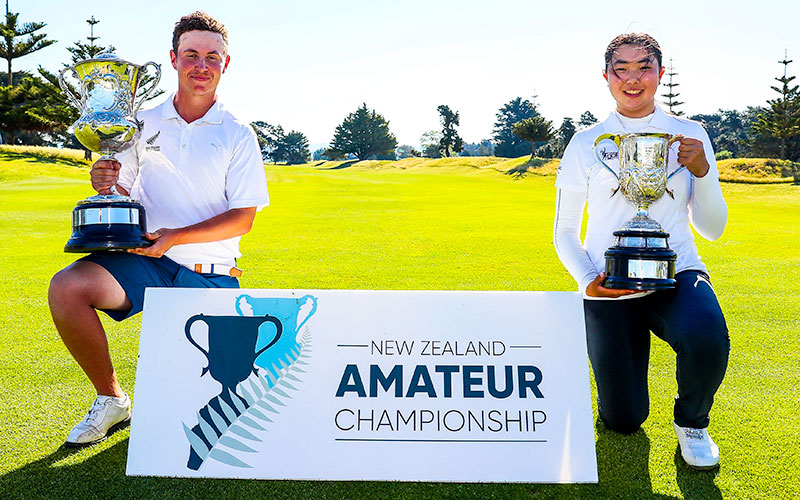 Advertisement
Sign up to our NZ Golf Updates