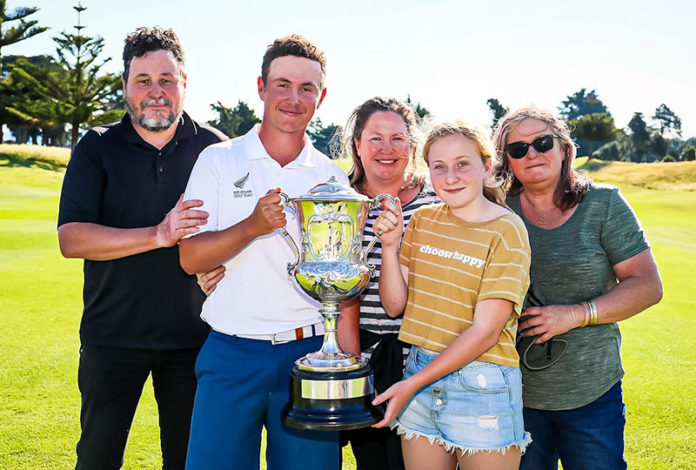 James Hydes is having a year to remember as he has added yet another trophy to his growing trophy cabinet on the weekend by taking out the New Zealand Amateur Championship after defeating 2018 champion Charlie Smail 3&2.
In the 36-hole final at Poverty Bay Golf Club, Hydes was able to etch his name in the history books and become the 118th champion of the most prestigious amateur tournament in New Zealand.
Hydes' golf has reached a new level this year after also winning the Autex Muriwai Open back in August.
"Man, I'm not sure what's clicked," Hydes said after the victory.
"Every part of my game has improved, and I know it sounds stupid, but I've been loving my golf and I've loved travelling around with my mates playing against them week after week.
"I'm just loving what I'm doing right now."
He got off to a quick start on Sunday making a birdie at the first to go 1up and establish a lead he'd never relinquish.
He won the eighth with another birdie to move to 2up, and the pair halved the next 10 holes meaning Hydes went into lunch with a two-hole buffer.
He quickly got back into his work in the second half and extended his lead to three on the 22nd with a birdie. He then moved to 4up with nine-holes to play with a par on the 27th.
The lead was unsurmountable and Hydes was 3up with three holes to play. He found the green at the 34th and only needed two putts to secure his first national title.
He's ecstatic to get the job done.
"Coming down the stretch was probably one of the hardest but most fun things I've ever done.
"Big ups to Charlie, he didn't let me have it the whole way and fought right till the very end.
"It's so special to get my hands on this piece of silverware. I know all the history behind it, I was standing on the first tee this morning having a look at all of the names on it and trying not to get psyched out by it by all of the good names that are on it.
"It's just so special."
He said this year has proved he's on the track to achieve his dreams.
"I know I can do it now and I want to carry on this path and make a career out of this game."
He'll now shift his attention to the New Zealand Men's Interprovincials at the end of November.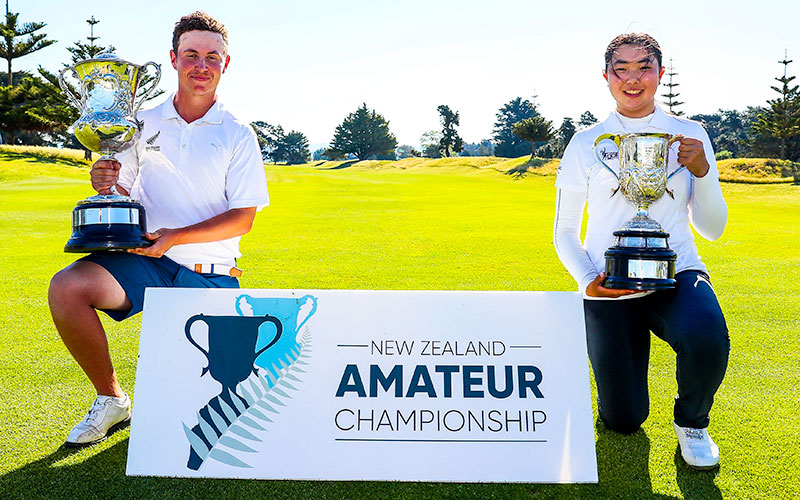 Advertisement
Sign up to our NZ Golf Updates