He is the last Kiwi to win his local open but for Mike Hendry, lockdown is allowing him to "chip away" at parts of his game that need some extra work.
Speaking with the New Zealand PGA during the Level 4 lockdown, Hendry has spoken candidly about his time during lockdown and thoughts that he may not actually get back onto the Japan Tour until late August.
"I have been working really hard on my short game as it has definitely been the weak part of my game for some time," Hendry said to NZPGA.
"One good thing about this lockdown is I've had a chance to just 'chip' away at it in a non-pressure environment and focus on the technique which has allowed some of the 'demons' to quieten down when pulling a wedge out of the bag.
"Other than that doing the usual amount of hard work on the putting which is more drill and target related than technique as I'm pretty happy with my fundamentals.
Mike has established himself in the top handful of players over the last decade and spends most of his time playing in Japan which is a wonderful tour to play but one that doesn't generate the same coverage as Europe or America.
Mike's quietly accumulated $3,000,000 + in prize money in Japan with the highlight being his win in 2015 at the Token Homemate Cup.
In the last few months before the lockdown, Hendry's game had been going along very nicely.
"The first event of the year for me was the Singapore Open. I had an ordinary showing and missed the cut, but I can put most of that down to not getting any prep done over the Christmas/New Year period as I was still recovering from the intercostal strain I suffered during the Australian PGA at the end of last year.
"Then I played nicely at the Vic Open but unfortunately after being in the top 12 after 2 rounds got hit by the weather bomb on Saturday afternoon and didn't cope with it well enough to make it through the 3rd round cut. After that I had the QLD PGA in Toowoomba and played really well for a 3rd place, missing a playoff by 1.
"Then a really solid week for 5th at the New Zealand Open. I do feel I should have been even closer to the trophy though as I missed a lot of really markable putts the whole week… but no complaints with another top 5."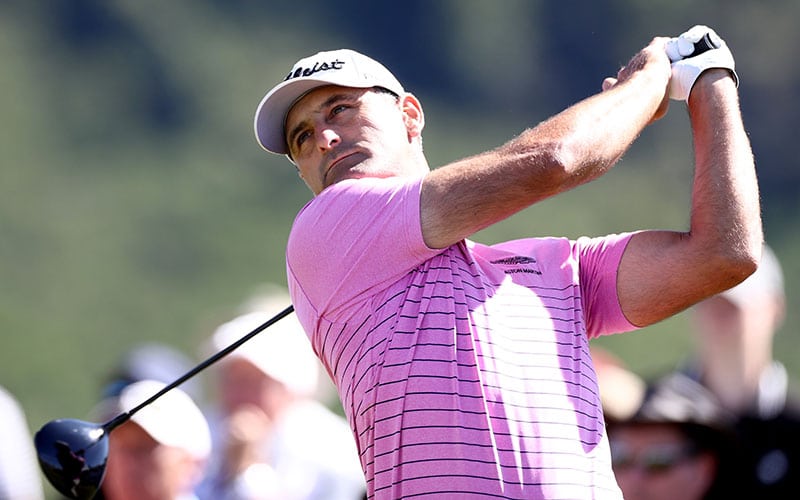 Hendry's place in the Japan Tour is assured and he was expected to re-commence playing in that tour at the end of May but even that is now unlikely.
"There are not that many tournaments between then and the middle of July, at which point there was a planned break in the schedule until late August. That break is always there to deal with the typhoon season Japan gets every year.
"I'm thinking with the way things are panning out with the virus that the most likely start point would be after that planned break but who knows. I remain optimistic.
"It will be challenging trying to get back into 'tour' competition mode after such a long break without any tournaments, so hopefully here in NZ we can get on top of this virus and get back out and play some tournaments before I head back to Japan.
"Preferably Charles tour events as the 4 round structure is so much more beneficial in terms of prep for major tour events.
"At the moment though I'm just trying to enjoy having an extended period of time at home with my girls, although the uncertainty of not knowing what the future brings has been weighing on my mind (like everyone I'm sure), and I must admit the cabin fever has been hitting me hard and there is only so many times a day you can jump on the bike and do the loop around the Orewa estuary."
Advertisement
Sign up to our NZ Golf Updates