Tyler Wood defied the late afternoon wind increase to join Mark Brown and Michael Hendry in the lead after the opening day of the Renaissance Brewing New Zealand Stroke Play Championship with a 6-under 65 Paraparaumu Beach Golf Club.
Wood began on the first and opened with five straight pars before making back-to-back birdies at the seventh and eighth, and made the turn at 2-under par.
He made back-to-back birdies at the 11th and 12th and then again at the 17th and 18th holes to tie the lead and is in the solo lead for the St Andrews Salver which goes to the low male amateur of the event.
Wood said it was a good day's work, and he's pleased to be competing against the best players in New Zealand.
"It was a long day but I'm happy with it. It got pretty windy out there this afternoon and a little nippy but all in all, I'm happy," Wood said.
"As this is now a Jennian Homes Charles Tour event we are playing against a stronger field and against some of the best players in the country which is what it's all about."
Wood had some wise sporting pedigree in former All Black Christian Cullen pulling his bag today which he said paid dividends.
"It was really good having Christian Cullen on the bag today and he managed to rub of some of his sporting expertise on me and kept me levelheaded when I got a little excited.
"It was a great day out there with him and I'm happy with how I performed."
Early in the day, Mike Hendry took advantage of the benign conditions to set the early lead.
After a successful stint over the ditch on the PGA Australia Tour, Hendry was surprised he posted the score he did as his preparation wasn't up to his usual standards having spent 14 days in isolation.
"I'm quite surprised, to be honest. After coming home from Aussie and spending two weeks in isolation and not having great preparation it's pretty awesome to post a score like that," Hendry said.
"I had a really good campaign over the ditch, and I played really well. I came back to isolation obviously full of confidence in the way I'm playing and mentally I found the isolation pretty easy to get through.
"It does seem like it takes a long time but I was really surprised with how hard it hit me physically despite all the stretching and working out as much as I could given the facilities.
"Not hitting a ball every day, I got just stiffer and stiffer and it's really physically demanding to get back to a level where I feel like I'm hitting the ball well.
"I'm just hoping I start to feel a little better after each round."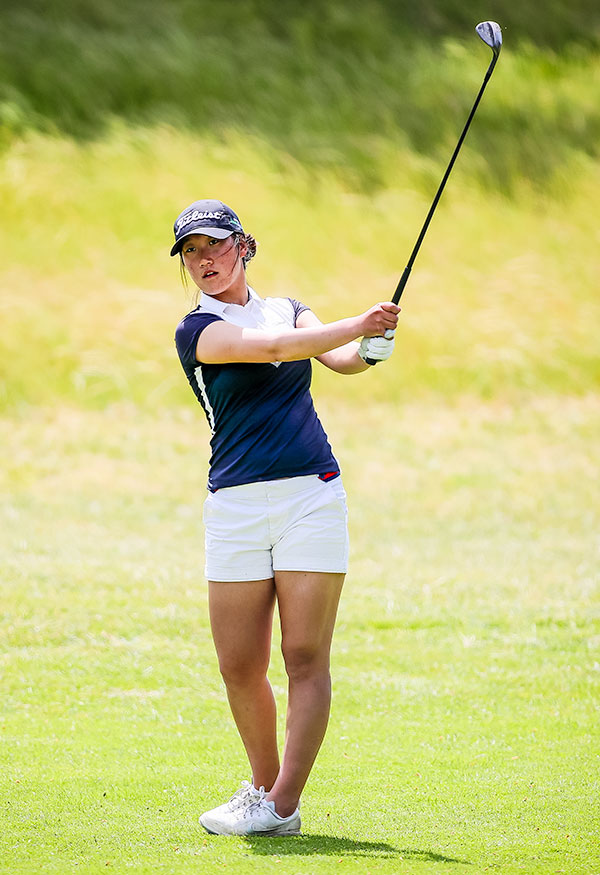 Meanwhile, Sumin Kang and Lizzie Neale are tied at the top for the Mellsop Cup which is given to the leading women's amateur at 4-under par.
Kang got her campaign off to a hot start early this morning off opening with 3-under on the front nine, which included two birdies and an eagle.
She made three more birdies on the back but had two bogeys and signed for a round that wouldn't be beaten.
Tasman's Lizzie Neale did her best to catch Kang with a blemish-free four-under round of her own.
Neale made birdies at the 12th and 18th holes to make the turn at 2-under par and put herself in a good position to attack the front nine [her back nine].
She made two further birdies at the sixth and seventh to get to 4-under and tie Kang's lead and get her quest of capturing the Mellsop Cup off to a great start.
Leaderboard Day 1
T1 Tyler WOOD -6         65
T1 Mark BROWN -6       65
T1 Michael HENDRY -6  65
T4 Samuel JONES -5    66
T4 Adam CHURCH -5   66
Advertisement
Sign up to our NZ Golf Updates