Lydia Ko isn't drinking as many protein shakes as Bryson DeChambeau but the combination of work in the gym building muscle mass, work on her swing with new coach Sean Foley and even her mum's food have all helped Ko return to playing the sort of golf that took her to the top and that has moved her into the outright lead after day two of the LPGA tournament in Sylvania Ohio.
Out of the blocks early, Ko shot four birdies in the first four holes, six in the front nine and only a bogey on the 5th hole. After a couple of stumbles on 11 and 14, Ko grabbed birdies at 12, 17 and 18 to finish with a 6-under 64, one shot better than what she actually thought she had shot when arriving at the clubhouse.
"Today coming down the last I thought I was 4-under and I thought ok I want to make one birdie to finish under par for this nine but I was apparently 5 so I'll take the 6-under over the 5-under any day," Ko laughed as she spoke to reporters following the second round.
"I got off to a pretty hot streak and when you're in a good momentum that's when you almost don't realise what you're shooting and that was the case yesterday as well."
The 23-year-old Kiwi hasn't won a tournament on the LPGA Tour since April 2018, but she has won the Marathon Classic twice before and with her new coach Sean Foley asking her to find in herself what the feeling was like when she was winning years ago, this may be a turning point for Ko.
"It's hard because over the times and through the experiences you are never the same person but I think Sean's been helping me to look a lot at my swings from when I was an amateur and right now when I'm on the range I'm not really taking many swing videos.
"If the ball is doing what it's meant to do then there's no point me over analysing and looking at every little bit.
"I think the big key for me is to be aggressive, In this last stretch of holes I thought I hit it really aggressively especially off the tee, so I think the more I see those good results the more confidence will build.
"Hopefully I'll be able to continue doing that and just believe in myself, I think that's really big key for me."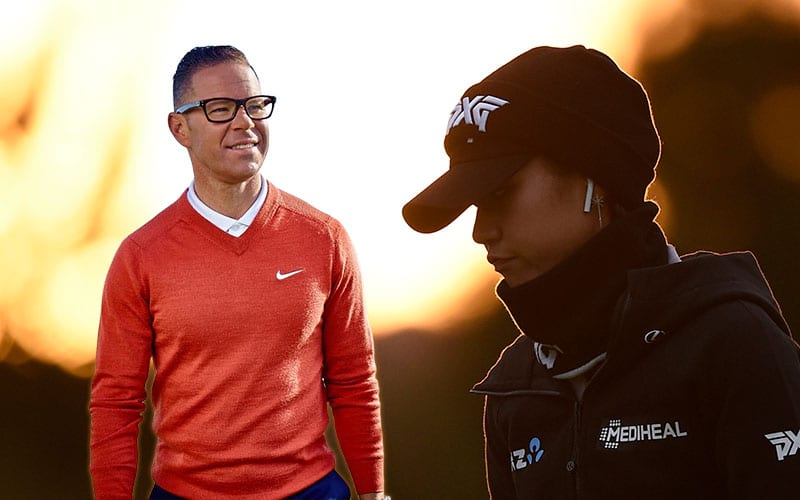 Criticisms have been laid on Ko over the years about her distance game not being strong enough, and the signs are already there in just five rounds of tour golf that she is getting more distance off the tee.
Is it her technique or time in the gym that is making the difference?
"You talk to the trainer they say it's them, you talk to the swing coach they say it's them, you talk to my mum shes says it's the food, I think its a combination of things," Ko laughed.
"I've been working out really hard with my trainers Damien and Craig and giving me protein shakes, I don't drink as many as Bryson DeChambeau but I think over this time it's been a good time for me to think through on what my big goals were coming into this year and we wanted to get more muscle mass so that was one of our goals.
"I think with the swing wise the more free you hit it the longer it's going to go. When you're holding on and unsure of where it's going to go that's when I don't hit it as far.
"I think as the confidence builds the distance is going to come together without me thinking about it too much."
Ko heads into day three on 13-under, one shot clear of Jodi Ewart Shadoff from England on 12-under and American Danielle Kang is another shot further back on 11-under.
"They've been giving me protein shakes, I don't drink as many as @b_dechambeau."

Lydia Ko spent the break bulking too. 😂 pic.twitter.com/SRtK1y8wEE

— LPGA (@LPGA) August 8, 2020
Advertisement
Sign up to our NZ Golf Updates