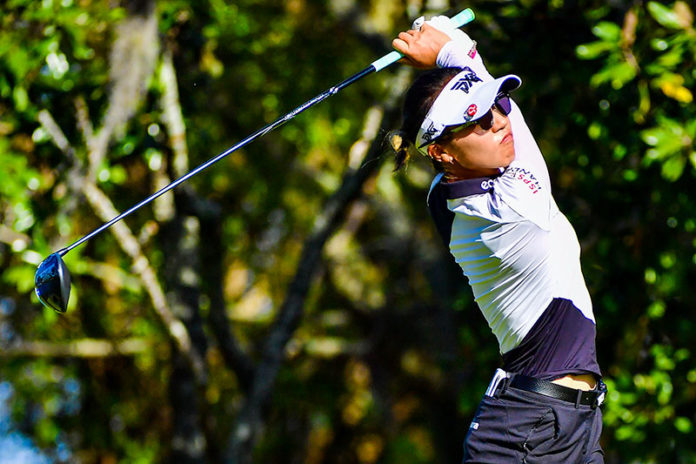 Lydia Ko has finished tied for second place at the Gainbridge LPGA event in Florida after shooting a 3-under 69 final day to end three shots behind winner Nelly Korda who finished on 16-under.
Starting the final round three shots behind, Ko left her run a bit too late by not picking up any shots on the front nine and dropping a shot on the 10th while Korda surged ahead with three birdies in the first six holes.
Ko managed to kick into gear on the back nine with a run of four birdies in four holes from the 12th to the 15th to push her up the placings and secure her best tournament finish since her second placing in the Marathon event in June last year.
"Today I drove it so well, and then my ball-striking wasn't there, and then when I did hit it close, I didn't hole many," Ko said after her round.
"I was able to get a few in a row, and I think I was just more excited that I had most improved on No. 12 today from a 6 to a 3."
With Ko remaining in Florida next week for a tournament, her run of birdies today gives her a lot of confidence for the coming weeks.
"Yeah, it was just a confidence boost for the day. I had my first birdie, and I was like, yay, actually birdies are possible because when you keep not seeing it happen, you feel like, man, it's just not going to happen, period. But I hit a good shot in there and I took advantage of that opportunity.
"13 was I think a really good birdie. It was a pin that was tough to get to, so when you just see things go in, I think you keep visualizing and seeing and feel that you're going to hole the next one, and I think I kind of took that momentum and took advantage of the two shorter holes in the middle of the back nine."
After her first round at Lake Nona Golf & Country Club this week, Ko has had the kick start she needed for 2021 and having played next weeks venue, the Golden Ocala course, before, Ko is riding a momentum wave.
"Obviously on Thursday, it was probably the best start I could for my season overall. I think overall I felt like I played really solid.
"The two times I played there [Golden Ocala] I think both I had chances to win. But I think I came second or something, and I still became the No. 1 player, and I remember more like playing in the Bahamas as the No. 1 ranked player. So a lot of good memories. I know that they have some signature holes, holes similar to other golf courses, so that's probably the cool characteristics of that course.
"Hopefully I'll be able to feed on some good momentum from this week, and every day is a new day, so we'll see what happens."
Ko tied for second place with American Lexi Thompson.
For Nelly Korda, the victory was a stressful one as she failed to pick up a birdie after her third birdie on the 6th.
"Honestly I did not play very good golf today, and I just stayed really solid," Korda said.
"Honestly, I don't even know what I did. It was definitely very stressful."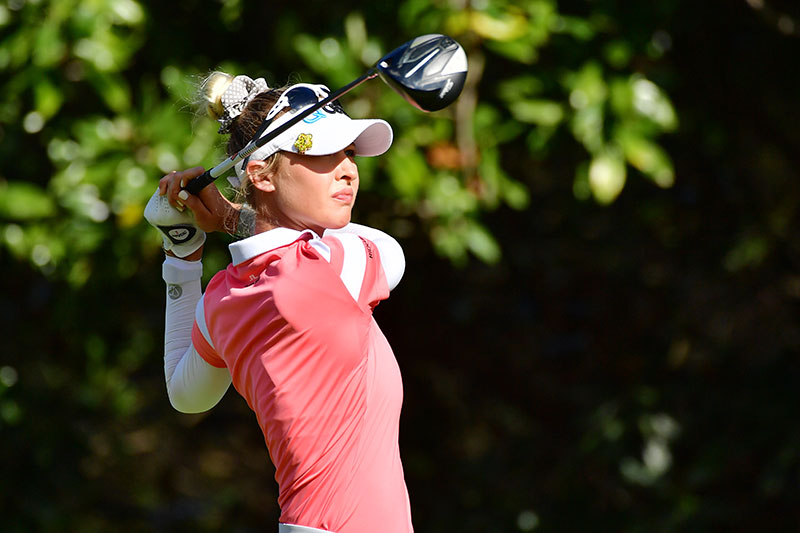 The victory was Korda's first of her four tour victories and on home soil and it has now allowed her to surpass the $4 million career earnings mark with the $300,000 winner's prize.
After her sister Jessica won the opening tournament of the year, the Kordas have joined Annika and Charlotta Sorenstam as sisters to win consecutive events on the LPGA Tour; Annika won the Welch's/Circle K Championship on March 13, 2000 and Charlotta won the Standard Register PING on March 19, 2000.
Advertisement
Sign up to our NZ Golf Updates