Lydia Ko shot an opening-round score of 68 at the Amundi Evian Championship to join a crowd at 3-under par and three shots behind Yealimi Noh and Pajaree Anannarukarn. But, as always, Ko looked as comfortable making her way around the Evian Resort Golf Club as she does feeding ducks on the lake.
"I was honestly like, I think my driver went 100 yards off the tee on the first (hole)," Ko said, laughing at how sideways her first shot flew. "I hadn't done that before. I've hit it in some wild spots around here and I've also hit some really good ones. But you just have to be thankful and kind of play those shots.
"I also think you have to be smart. At the end of the day, it is a major championship. It's not going to be super easy. Sometimes a bogey, if that's the worst thing that's going to happen, is not really the worst-case scenario. But at the same time, when you've got the green light, you have to be aggressive with it."
In 2013, when Ko was 16 years old, she came within a whisker of beating Suzann Pettersen at Evian, which would have shattered the youngest-ever major champion record for men and women. Two years later, she shot a closing 63 to capture the Amundi Evian Championship in grand style and become the youngest woman ever to win a major and the youngest of any gender since Young Tom Morris won the Open Championship in 1868.
Even comparing to the last time she was here in 2019, although she loves the place everything has changed.
"I'm hitting it like 20 yards further than I did in 2019, so a lot of my lines and sometimes club selection is different to what I've had in other years.
"Even for me last week, where a bunker wasn't in play, it is in play, or where it was and now it's now. I think I'm almost trying to take it as a whole new golf course, and just being smart, and if I don't feel comfortable, sometimes 3-wood is not a bad option, as well, off the tee.
"I think I'm just trying to be strategic and talk a lot with Derek and make sure that we both have conviction before I hit.
"I would say today was a little scrappy. I think it could have been better. Leading up to this event, like even last part, apart from a couple shots I hit the ball really well, and I think that's kind of what you need to have around here.
"I just make sure when I'm out there I'm trusting my game and playing with conviction, and I'm just sticking to the game plan and kind of go from there."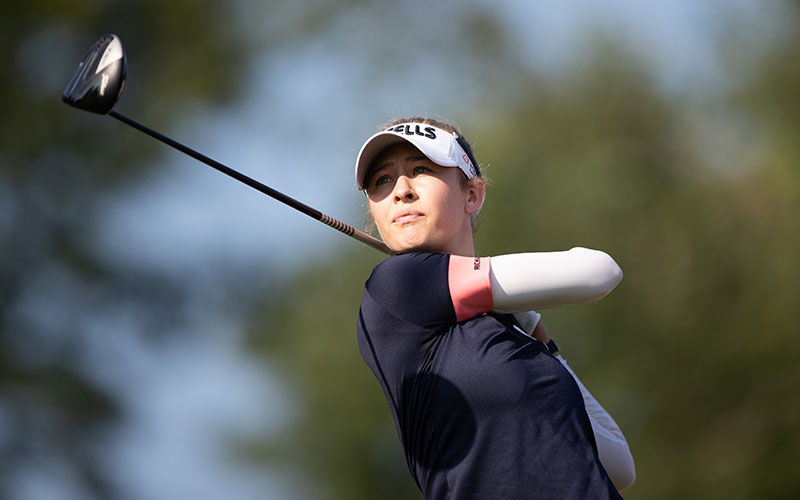 Ko will again tee off alongside the world number one Nelly Korda, who had a 3-over first round, later in the day on Friday. They will tee off at 11.15pm NZT with coverage beginning on Sky Sport at 9pm.
Advertisement
Sign up to our NZ Golf Updates