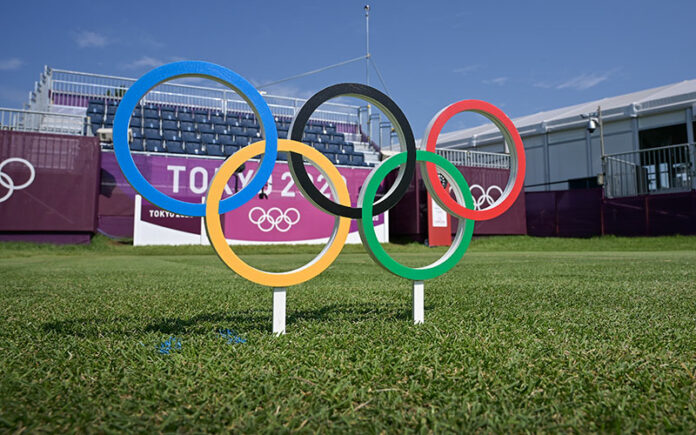 Apart from a stumble on the 11th hole, Lydia Ko has opened her Tokyo Olympic Games campaign today with a 1-under round of 70, four shots behind outright leader Madelene Sagstrom from Sweden.
The Rio Silver medalist started the round alongside fellow medallists Inbee Park and Shanshan Feng and grabbed two early birdies on the 7th and 8th, rounding the turn at 2-under.
But it was Ko's double-bogey 6 on the 11th that halted the gains where she teed off into the fairway bunker and then three-putted. She picked up a birdie two holes later to steady things down and finished the warm day tied for 15th.
"Starting from 11 like what could have gone wrong I pretty much hit one bad shot after another and after another," Ko said after the round.
"So when that kind of happens and you were playing well it takes that, it kills the gas on the momentum.
"So you have to be patient and just play smart. But at the same time I think it can affect your mind.
"I'm trying to play aggressive because there's only three people that's going to medal at the end of the week and you're hoping that you would be one of them."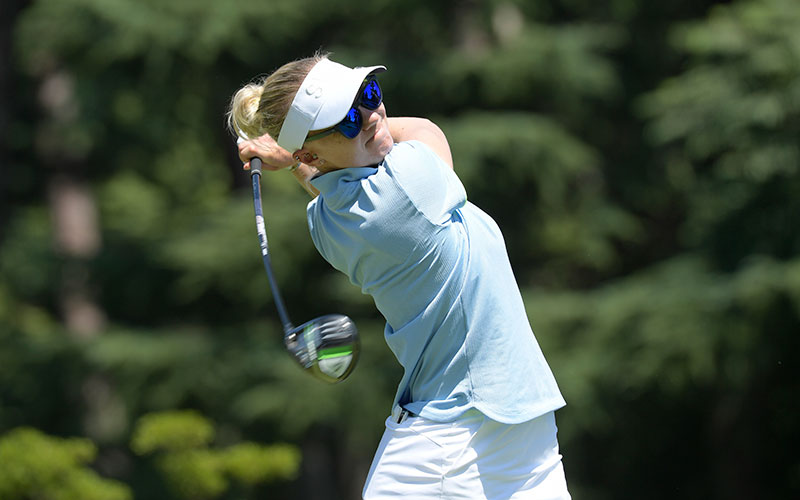 Although Ko teed off in the morning weather conditions heated up quickly in Tokyo hitting highs of 33 degrees by mid afternoon and with the humidity at 60% the feel like temperature was more like 39.
The one positive is that Kasumigaseki Country Club is set up in the hills about 70km from Tokyo city and it seems Ko isn't worried at all by the high temps.
"This is the summer Olympics, we're getting full summer right in our face, but everyone's playing in the same conditions, so you, it's not like it plays to an advantage to someone that's playing a little earlier.
"I personally don't think it makes a huge difference, but, yeah, when I'm out there I'm just trying stay cool, stay hydrated and I think that really connects to being focused.
"Normally this time of the year in Florida is pretty warm, in Orlando and no matter where I go it's cooler than Florida. But I feel like this is pretty on point similar. So you would think at that point I would be pretty climatized to this kind of temperature, but it's up there.
"Obviously when you're playing well it makes you feel cooler, like hotter, but cooler, but, yeah everyone's just playing under the same conditions, so using, being under the umbrella, in the shade or having the ice pack is super important.
"But we knew it was super hot when I think Derek (caddy), he put ice in my ice pack on the tee and by the time I was on the green the ice was all melted on that same hole. So that's how hot it is for everyone out there wondering why we're sweating so much."
View this post on Instagram
"I'm very proud to represent New Zealand on a daily basis, playing on Tour. Representing New Zealand in 2016 was probably one of the biggest highlights of my life, not as a golfer but as a person as well.
"So I cherish those moments, I even got the Olympic rings tattoo with the fern. So I feel like New Zealand is just always there and even though I don't get to go back home a lot, people always support me and I feel the love, so I'm just trying to hopefully do everyone back at home all the Kiwi's proud and even if things don't go well smile and just have a good time because it a huge honour to be able to represent your country."
The three Rio medalists will tee off at 1.47pm NZT on Thursday and all of the coverage is on Sky Sport 5.
Advertisement
Sign up to our NZ Golf Updates