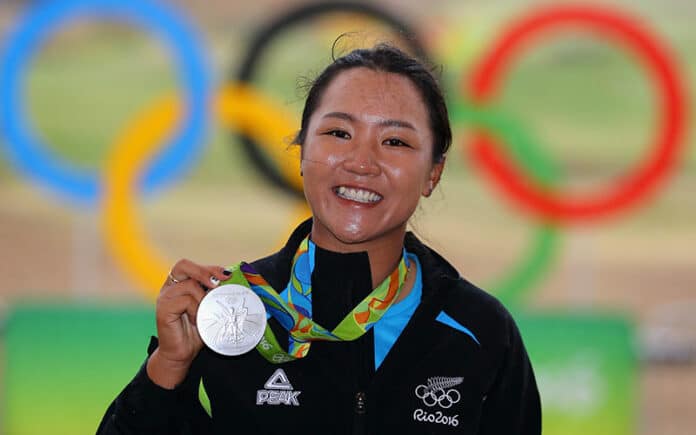 Lydia Ko, silver medalist at Rio in 2016, will tee off alongside Rio gold medalist Inbee Park and bronze medalist Shanshan Feng in the first round of the 2020 Tokyo Olympics Golf tournament starting on Wednesday at Kasumigaseki Country Club.
Although a second place on the LPGA Tour means you have not won, Lydia Ko believes the silver medal she won at Rio is her most prestigious piece of silverware. But where is it?
"I honestly think it's in my dad's wardrobe," Ko laughed at the pre-tournament media briefing. "I think he's seen it more than me. It's been a while since I've seen it.
"I always say that technically the silver medal, I came second to Inbee, but it's probably the most prestigious and honourable silverware that I got and it was, it meant like a win for me and I think the great thing about being here at the Olympics is no matter if you end up standing on the podium at the end of Saturday or not, just being here and to be able to represent your country and to say that you're an Olympian a select few athletes are able to say that and that's a win itself.
"I think we're all champions just being here, so I'm just trying to enjoy and be grateful for my second opportunity at the Olympics."
View this post on Instagram
Ko remembered just after the last games when she had left her silver medal inside carry-on before getting on a flight.
"I was travelling from Rio to Canada, because the Canadian Open was the week after and I left it in my carry on and I think it beeped because, you know, it was obviously a hefty-size medal and you could see in the X-ray it was like a perfect circle with like looks like a lanyard almost.
"I was like, yeah, that's the silver medal, which was like a very kind of cool moment, maybe a little douchy, but that was probably one of the cool things.
"The Olympics is so special, ever since they announced that in 2016 golf was going to be back in the Olympics in over a hundred years, I knew that I wanted to make the team.
"I'm always proud to represent New Zealand on a daily basis when we're playing on Tour and to be able to do that at the Olympics, alongside the best athletes, it's a pretty surreal experience and I know that it was such an honourable moment."
The Olympics is such a different experience for Ko compared to normal weeks on tour, mainly because she gets to spend time watching other sports and meeting other athletes in the village.
"I always like feel star struck. I was here this week and I saw some of the guys at the village or at dining and I was like, that's Viktor Hovland, that's Justin Thomas. Like I'm just, I feel like I'm watching TV, but they're right there.
"So I don't know if it does any advantage in like my game standpoint, but as just a person, I feel like I was seeing celebrities, which is cool.
"This year is very different obviously because everyone is walking around with masks, so it's really hard to recognize people from eyes up. It took me months to realize who is who on our Tour and I had seen them for eight years. But now I'm good at spotting our LPGA players at the village and I get so excited seeing like, because like it's like one of us."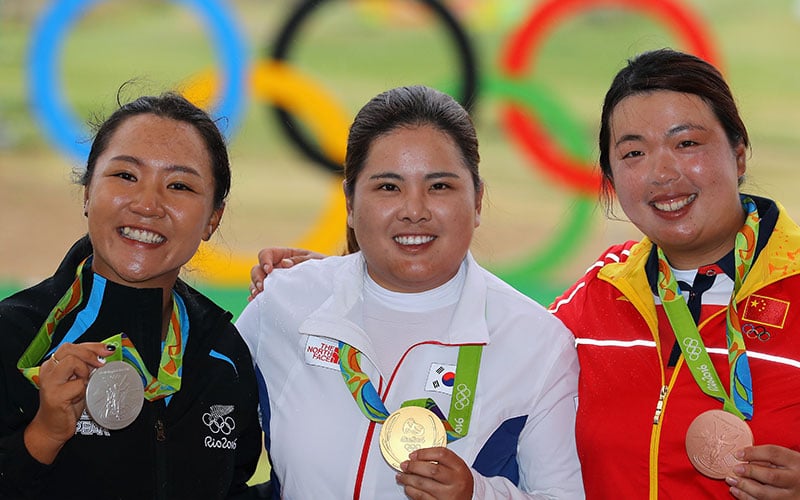 The former medallists will tee off at 11.41am NZT on Wednesday with Ko aiming to take some of her recent good form at Evian into a three-tournament stretch that includes the Olympics and the final major of the year, the AIG British Open.
Advertisement
Sign up to our NZ Golf Updates