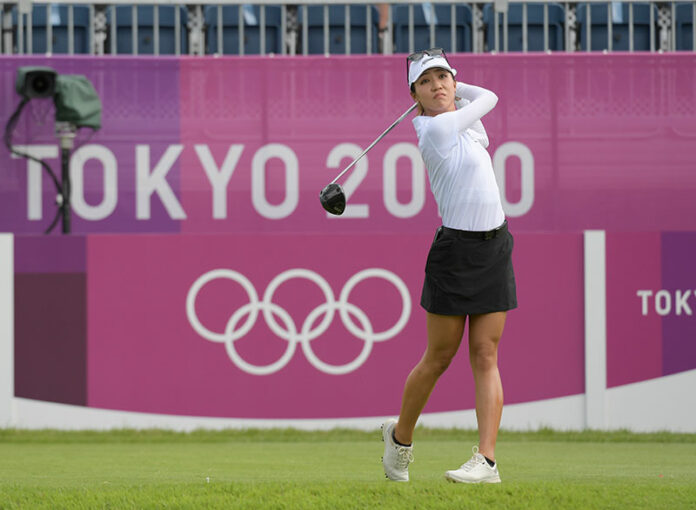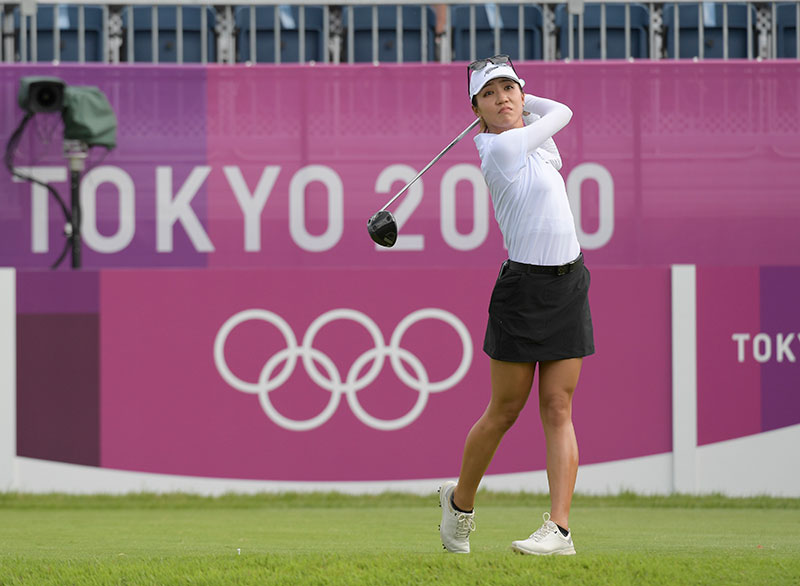 After shooting the second-best round of the day, Lydia Ko has moved within five shots of the gold medal leader Nelly Korda and is in a tie for third on 10-under, as players finish the third day of the Tokyo Olympic Golf tournament unsure as to whether there will be a fourth day or not.
Ko delivered the round she needed today, shooting a 5-under 66, which included five birdies and no bogeys and had a number of putts that just lipped out. Ko said she is confident that she can play aggressively and be in with a shot.
"The crazy thing about golf is that you never know until that last putt drops on the last hole," Ko explained, "So I just think that you can never give up, I think it doesn't matter how many shots back you are. Rory Sabbatini shot 10-under on the last day last week to become the silver medalist."
"Sometimes I just don't think you can count yourself out of it and if you feel like you're playing good golf, you're going to have opportunities and at points when you're playing from behind that you know that really it's only gold, silver and bronze, maybe I end up attacking pins that I normally wouldn't in any other situation.
"At the end of the day who knows, I might fall more behind or I might be one of the Olympians that end up standing on the podium. But I'm going to try my best out there, have fun and see where that finishes me at the end of Saturday."
A day ago after World Number One Korda shot a 62 it looked like the Gold medal was beyond Ko, now there is still hope and could all depend on the approaching Typhoon that is set to bring the final round tee times forward in order to get it completed before the bad weather arrives.
Korda herself had a tougher day today, shooting a 2-under 69 and not managing a birdie for the whole back nine, but that's Nelly for you. One day she's the greatest golfer ever, the next day she just can't get a ball to drop.
But it is still her gold medal to lose, three shots ahead of India's Aditi Ashok who is then two shots ahead of the group tied for third including Ko, Australian Hannah Green, Denmark's Emily Pedersen and the host country's Mone Inami.
"Today I felt like I played pretty steady," Ko said after her third round.
"I played really solid yesterday and I was really upset with the way I finished. I tried to kind of get my stuff together and post a good round today."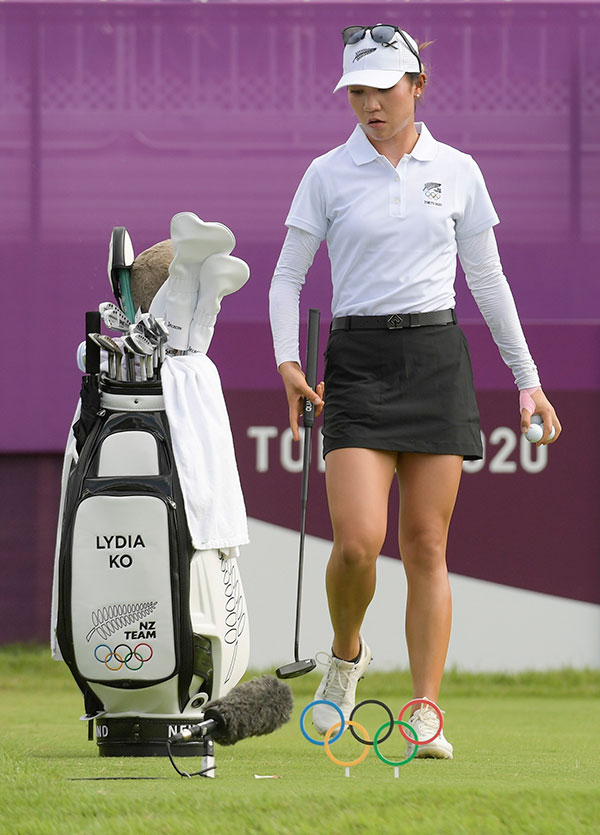 As the reigning Silver Medallist Ko is extremely keen to play the final round tomorrow and try and go one better than Rio.
"At the end of the day, you feel like you could always do better and especially in circumstances like this where it's only going to be three medallists you're trying to grind your heart out, out there."
Updated forecasts show the typhoon now moving further east of Tokyo which will allow play to get underway on Saturday with the likelihood of thunderstorms and lightning not likely until after 2pm, hopefully, the final groups are finished play by then.
"I don't know what the weather is going to be like tomorrow but I really really really hope we get to play.
"I'm just more having fingers toes and everything crossed to say that the weather gods will allow to us play tomorrow.
Advertisement
Sign up to our NZ Golf Updates