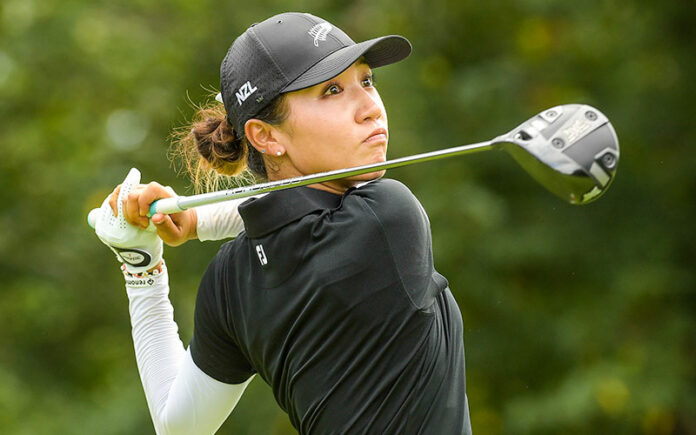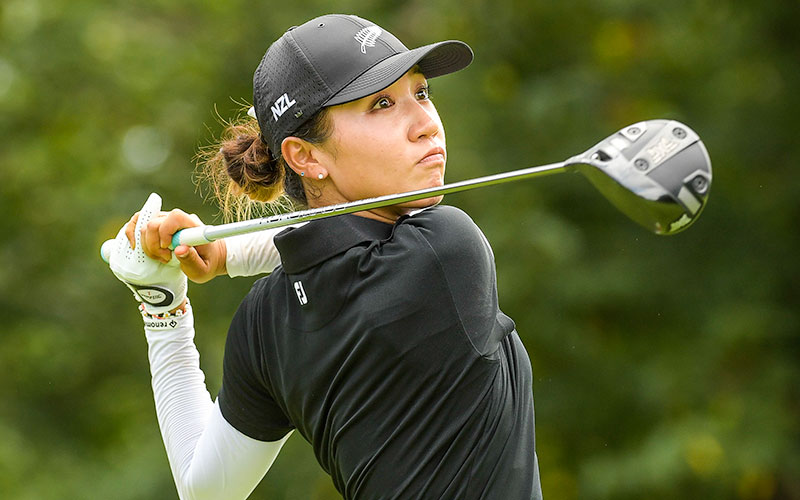 Lydia Ko has won a bronze medal at the 2020 Tokyo Olympic Games to go with her Silver from Rio after losing a playoff to Japan's Mone Inami at the end of the 72 hole tournament, while American Nelly Korda has won gold by one shot after leading by three shots at the start of the day.
Ko actually finished the 18th hole and thought she had finished in outright third place already for the Bronze so to then be told she had a chance to win Silver again was a bonus.
"I actually thought after the 72nd hole that I had won bronze and I didn't know that I was going into a playoff so I ended up in the same position, would've been great if the colour was different but at the end of the day to win a medal for my country I'm very proud of it," Ko explained.
"And to say that I'm a two-time medalist I'm very honoured.
"I said all week I'm out there playing for my country and it's a huge privilege to represent New Zealand and to be able to have brought two medals for New Zealand I'm super honoured."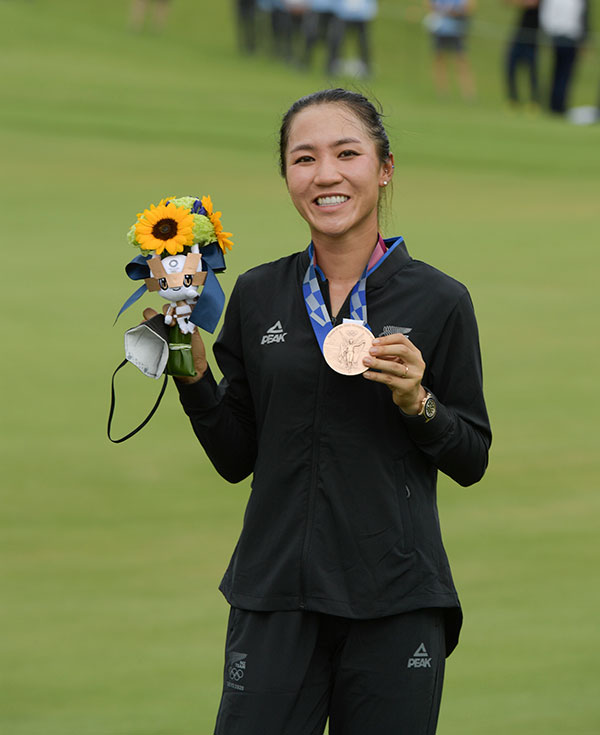 In an extraordinary final round that started early because of an impending typhoon, that never arrived, Ko started five shots behind the ourtright leader Korda and although it was possible, it was never likely that anyone could catch Korda.
After five holes, Ko had birdied four of them and was sitting just two shots behind Korda. Within the next three holes, Korda double-bogeyed the 7th to be back tied for the lead and then Ko and Korda both birdied the 8th and it looked like this Tokyo Olympic final was 'game one'.
At that stage, it wasn't to be as Korda rallied with a birdie on nine and a further birdie on ten while Ko dropped a shot on ten and then they both dropped shots on 11 to see the final continue to look like Korda's to lose.
All the while playing alongside these two was World Number 200 Aditi Ashok who not only held her own but showed the touch and poise that has delivered her a placing in the final group on the final day and all the while fighting for a gold medal.
As the final group teed off on the 17th hole the wind started to gust for the time during the day's play creating an ominous feeling which was proven well-founded about 30 seconds later, just as Lydia Ko's tee shot landed near the green for a possible Eagle, the hooter sounded causing a holt to play due to lightning.
As players scampered into the clubhouse after marking their balls on course Korda still led by one shot at 17-under, one shot ahead of Mone Inami from Japan on 16-under and Ashok and Ko on 15-under another shot behind.
Straight after the interruption, Inami holed a birdie putt on 17 to join Korda in the lead. Ko then birdied the 17th to be outright 3rd heading to the final hole.
Inami then plugged her second shot into the greenside bunker and finished dropping a shot on the last to tie with Ko in second. Korda went on to hole her putt and win by one shot.
In the playoff for Silver Ko's tee shot went into the 18th hole fairway bunker which made it difficult for her to win the hole and when Inami's first putt went within a foot of the hole Ko needed to hole a 6-foot putt to win and she couldn't.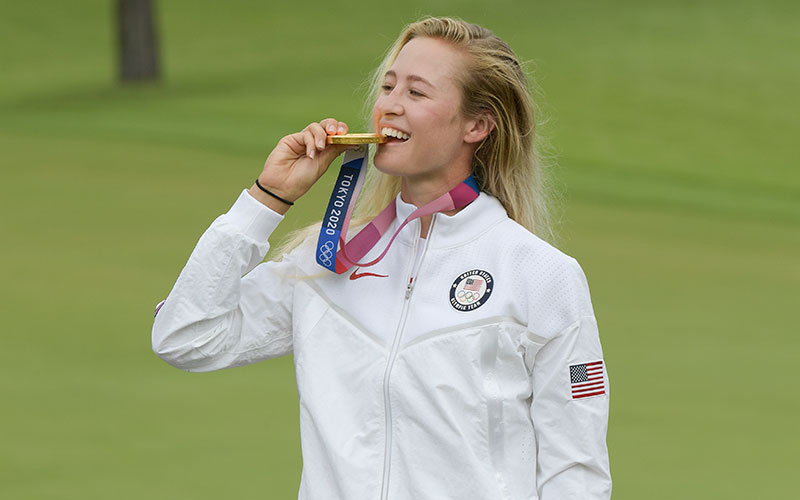 Nelly Korda was emotional as she stood on the dais and listened to the Star-Spangled Banner being played across the golf course after she presented herself with the medal.
"It feels amazing," Korda said. "After today Lydia was playing really well, so was Mone, they both played super well, so we were all bunched up there."
"It was very stressful, but I kept it together, I fought pretty hard. I've had a pretty good stretch of events, but it doesn't mean necessarily that you're going to play well, so you kind of try to put the expectations to the side and just go out and have a nice fresh week, enjoy the Olympic experience because it's such a unique and fun experience now doing it for the first time.
"And as Lydia said, you play for more than just yourself, you also play for your country. So safe to say I really enjoyed my first Olympic experience."
Advertisement
Sign up to our NZ Golf Updates