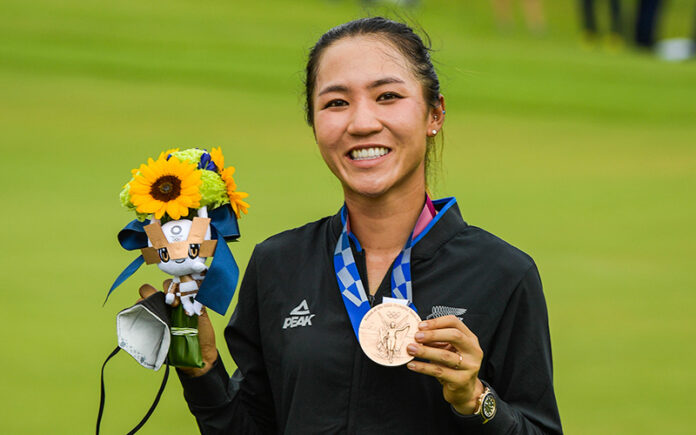 New Zealand's Lydia Ko has choked back tears as she dedicated her Tokyo 2020 Olympic Games Bronze medal to her recently departed Grandmother after the medal ceremony at Kasumigaseki Country Club in Japan.
Ko finished the Women's Olympic Golf tournament tied for second place with Japan's Mone Inami after America's Nelly Korda won Gold by one stroke. A playoff followed which Inami won relegating Ko to Bronze to go with the Silver medal that she won in the 2016 Rio Olympic Games.
After the medal ceremony, Ko spoke with the Golf Channel about the privilege she feels playing for New Zealand and becoming the only golfer male or female to have won two medals in different Games. She also shared her family had lost their Grandma recently and she had won the medal for her.
"When I was out there playing I said all week I'm out there playing for my country and it's a huge privilege to represent New Zealand and to be able to have brought two medals for New Zealand I'm super honoured," Ko said to The Golf Channel.
"Actually in our private life we lost our grandmother a week ago and I think I was also playing for her," Ko explained as she choked back tears.
"I just wanted to make our family really proud and my country proud and to be able to win a medal for them I think it means so much to everyone who has been on this journey with me.
"This is for my grandma."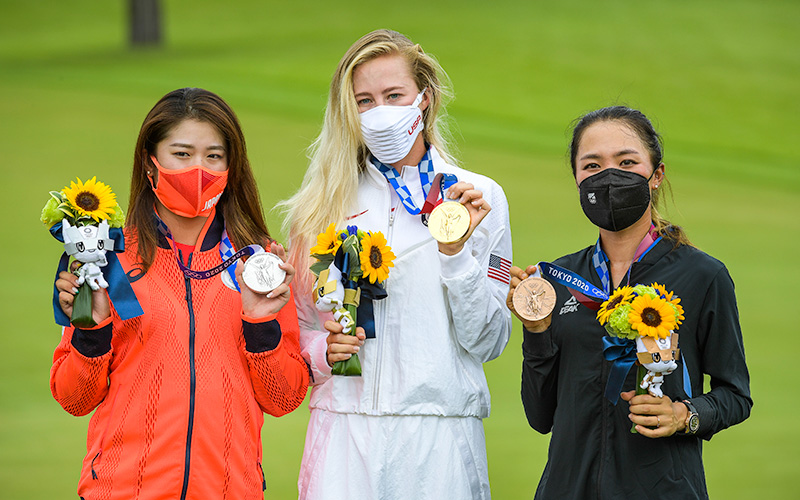 Ko had one of the best rounds of the day shooting a 6-under 65 to finish tied on 16-under. Ko had a birdie putt to take the outright lead on the 7th but it wouldn't drop and then an eagle chance on the 17th, but Korda held on for the victory.
"I got hot in the middle stretch of my front nine to kind of put myself in a position and in any other circumstances if you come fourth, fifth or whatever it's a really good result, but because you know that there's only going to be three medalists I think you're grinding a little harder and you're like every shot really counts.
"There were moments that, man, I said, Man, I wish it had gone better, but no matter what you always feel like you can do better. But to be able to stand on the podium at the end of the day, it's a huge honour and to be able to do that for New Zealand I'm very proud of that.
"I think at the end of the day I was just trying to focus on the best golf I can play and in my mind, I kept saying what's meant to be is going to be and I just got to be fully committed and trust my shots and just execute the way I am trying to envision in my mind.
"When I'm out there playing I wish, I hope everyone's playing well and I think that's just great for golf. The golf fans and everyone watching, they want to watch good golf and I think that was kind of the case this week, the finish was exciting, there was a playoff, there was a bunch of birdies coming in and that's what they're looking for, right? So I feel like we put on a good showcase."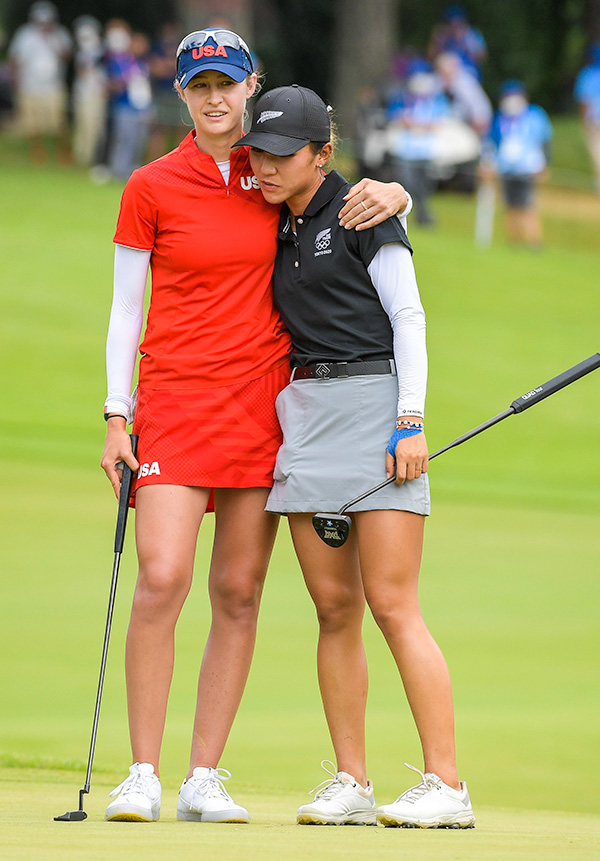 Although Ko considers herself a Kiwi, many of her family live in South Korea and Korean fans are always supporting Ko as though she is one of there's so it can be confusing that she wins a Bronze just for New Zealand. But Ko isn't confused.
"I'm very proud to have my South Korean background. Most off-season I go back to Korea and I get to see my family, most of my relatives are all there, my parents are right now in South Korea.
"Every time I go play in South Korea I get so much love and support from them, so, yes, even though I am playing under the New Zealand flag, I feel very grateful that a lot of the south Koreans still support me.
"I say I'm a Kowi, like a Korean/Kiwi and I'm very proud of that and I think both cultures, have helped me to grow to be the person that I am today. And no, I will never forget like where I'm from and where my roots are. But it's I guess an iffy situation, but, no, I'm both proud to be South Korean born, but I'm also very proud to represent New Zealand and have this medal for them.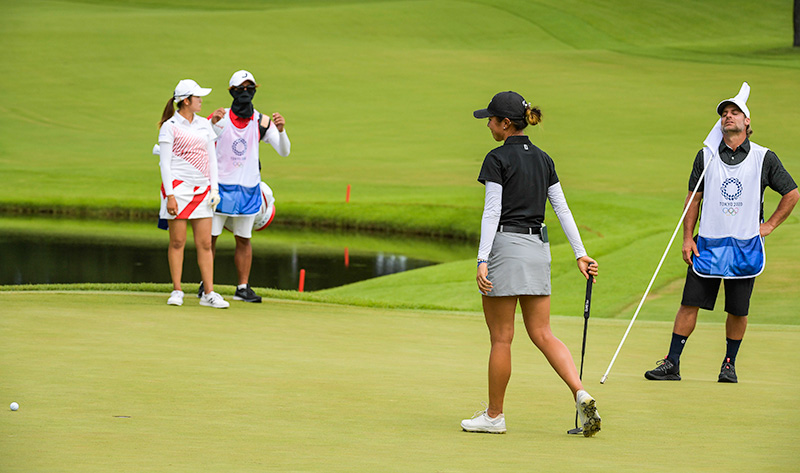 "I think we just had, we just broke our last record, which in 2016 I think that was the most medal count we had within New Zealand and then a couple of days ago we just broke it and then for me to be able to add to that is obviously a huge honour.
"I wish I could have brought a different colour medal, but all, overall just to bring the medal for New Zealand I hope everyone back home is proud and I felt so much love and support for them, so this is for New Zealand."
"This is for my Grandma."

Lydia Ko dedicates her bronze medal to her Grandmother who passed away last week. ❤️ pic.twitter.com/n6tqKyTRoS

— LPGA (@LPGA) August 7, 2021
Ko will now head to the United Kingdom for the Scottish Open before she plays in the final Major of the year at the AIG British Open in two weeks time.
Advertisement
Sign up to our NZ Golf Updates