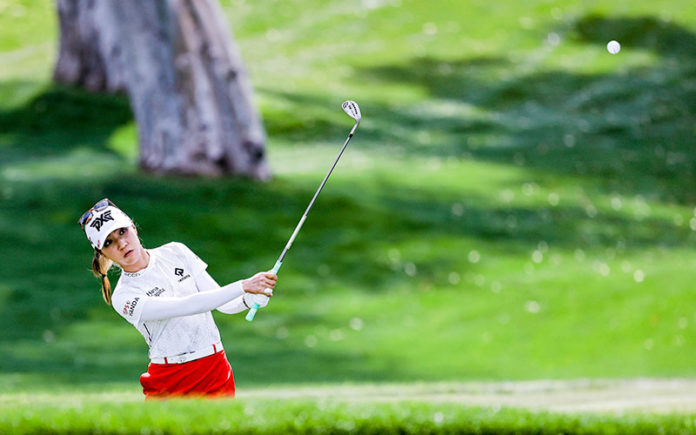 Showing true conviction, Lydia Ko has today produced one of the more remarkable final rounds in LPGA history by shooting a 10-under round of 62 to come from tied for 7th place at the end of the third round to finish only two shots behind the winner Patty Tavatanakit two take outright second place at the ANA Inspiration in California.
The 2016 ANA winner produced an incredible round that included no dropped shots, eight birdies and an eagle, with seven of the birdies and the eagle coming in the first eleven holes. Ko's 7-under 29 on the front nine is the best nine-hole score in the event's 50-year history.
Tavatanakit's lead was never really under threat but Ko certainly gave it a shot and proved no matter how far back, with conviction you can always put yourself in the running.
"I think it just shows it doesn't matter how far back you are, you can always go for it," Ko said after her round.
"As long as you have one hole in front of you, there is always a chance to make birdie or eagle.
Ko's round score today tied the all-time ANA Inspiration scoring record of 10-under with Lorena Ochoa from her first-round back in 2006. Surely Ko must have know towards the end of the front nine she was on track for a record.
"I don't think it was like there was an exact moment where I felt like, okay, this is going to be a good one. Especially around a course like this, you just have to focus until that last putt drops in the last hole.
"Early in the week I was talking with Sean and he said make sure that I'm out there hitting with 100% conviction. I said, Commitment? And he said, Conviction.
"I think that that's what I've tried to focus on, my feels. I got off to a really good start. Being 3-under after two is never a bad way to start your round. I think I got a couple lucky breaks.
"Overall, my game was really solid and I felt like I gave myself a good run at it, but maybe Patty was just a bit too far away.
"To me going into today I didn't want to play conservatively. I just wanted to go out there and play as aggressively but as smart as I can, and I think to some point when you're so far behind, all you know is that you need to make as many birdies as you can. It was not a bad position to be in."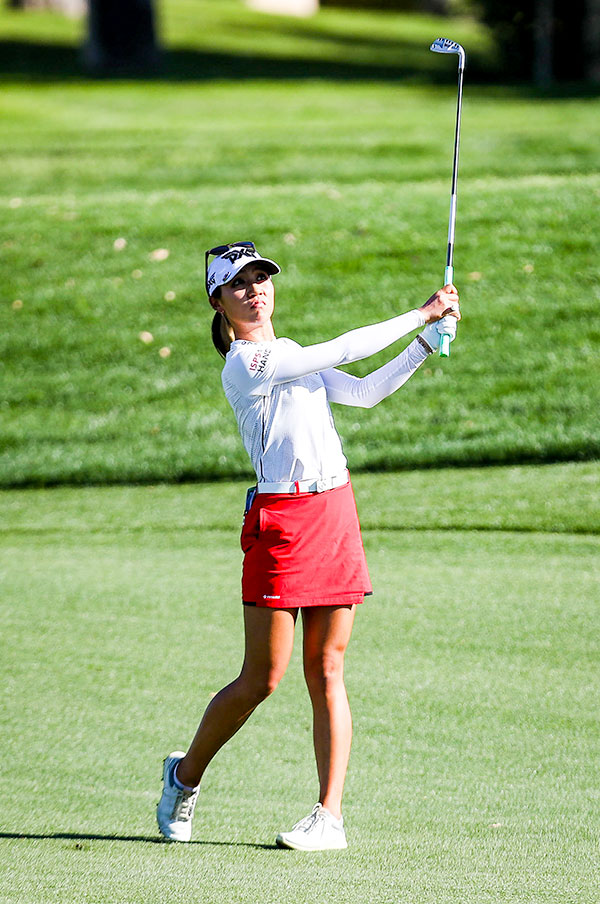 In 2021 already Ko has had three top-ten finishes from the four tournaments she has played, including two second placings and is placed 2nd for the year in the LPGA Race to CME Globe just behind Nelly Korda.
"I think you just have to be really patient. I felt like my game is trending in the right direction. The first couple days this week and last week was a little messy, making clumsy mistakes here and there, but I feel like I was able to bring that together, and I've really just tried to have fun out there and I think that is such a big key for me.
"When you're enjoying it I think everything kind of follows. Today is happy Easter so I feel like God was watching me and gave me all the right bounces, right breaks as well."
Patty Tavatanakit had no idea Lydia Ko was tearing up the course three groups ahead Sunday in the final round of the ANA Inspiration.
"Didn't look at the leaderboard at all today," Tavatanakit said. "Just because — I saw her name up there, but I didn't look at it — I wanted to play my own game, which I did, and did a really good job of that today."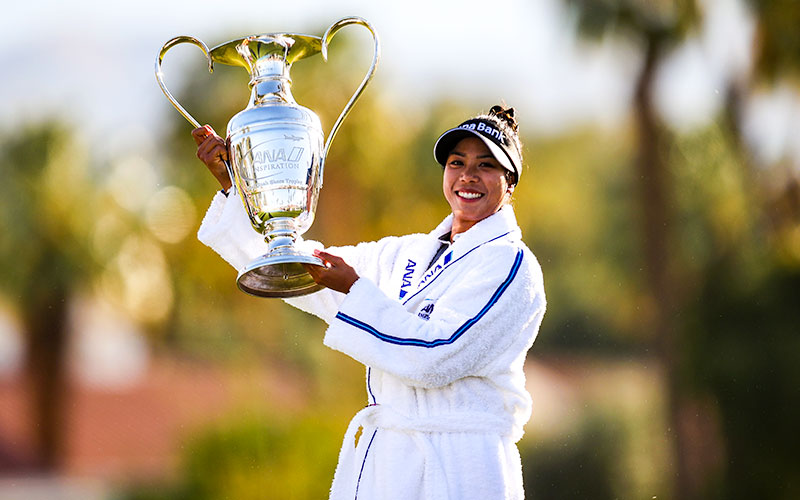 With a chip-in eagle on the par-5 second, two birdies and a lot of par saves, the long-hitting Thai player survived Ko's charge without realizing how close it was until she finished and was preparing for the traditional victory leap into Poppie's Pond.
"Like I said, I didn't really look at the leaderboard," Tavatanakit said "I didn't really care who did anything. I just wanted to focus on myself."
Five strokes ahead entering the day and six in front after the eagle, Tavatanakit shot a 4-under 68 in 100-degree heat to beat Ko by two strokes in the first major championship of the year.
Advertisement
Sign up to our NZ Golf Updates