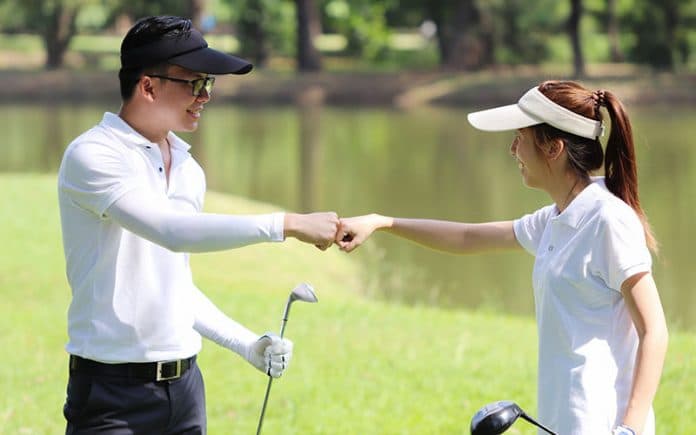 New Zealand Golf's leading domestic tour is set for big changes in 2020, all tournaments to be played as an all-in-one mixed gender competition.
Men and women will compete against each other, in the one competition, for the same trophy and professionals for the same prizemoney in a revamped Jennian Homes Charles Tour.
The leading amateur golfer of each event, whether they are female or male will also be recognised.
Speaking about the move to gender equality, New Zealand Golf General Manager for Championships and Golf Operations Dave Mangan said the changes will be great for golf in New Zealand.
"Having mixed-gender events is what Greg Turner initially envisaged when he started this tour back in 2004 and it's great to see that we are putting this concept back in place," Mangan said.
"We are starting to see events like this around the world with a full European Tour and Ladies European Tour event in June hosted by Annika Sorenstam and Henrik Stenson being mixed gender.
"This will create playing opportunities for female professional golfers in New Zealand as well as challenge our female amateur golfers."
Tournament venues will be set up with the aim to create a similar challenge for male and female golfers.
The course that female golfers play will be set up based on shot values instead of holes being a certain percentage shorter for females than it is for males.
This means a female will hit a long iron into a long par three just as the men would, and if a par five is reachable in two shots for the majority of males, the course will be adjusted so it is reachable for the majority of female players.
Mangan said that setting a course up correctly will be important with the new Jennian Homes Charles Tour initiative.
"Course set up will play a big part in these events and we have been getting great information from the European Tour as we face this new challenge of setting up golf course equitably, so men and women can compete against each other.
"As we develop the player pool of female golfers in our country, we hope to see them contending down the stretch and becoming future Jennian Homes Charles Tour Champions."
Mixed-gender events will kick off with the new Brian Green Property Group New Zealand Super6 event, held at the Manawatu Golf Club in March.
2020 Jennian Homes Charles Tour Season
Brian Green Property Group New Zealand Super 6 Manawatu – Manawatu Golf Club, March 5-8
Autex Muriwai Open – Muriwai Golf Club, March 26-29
Barfoot and Thompson Akarana Open – Akarana Golf Club, April 2-5
DVS Pegasus Open – Pegasus Golf Club, October 1-4
Carrus Open – Tauranga Golf Club, October 8-11
Christies Floorings Mount Open – Mt Maunganui Golf Club, December 10-13
Advertisement
Sign up to our NZ Golf Updates