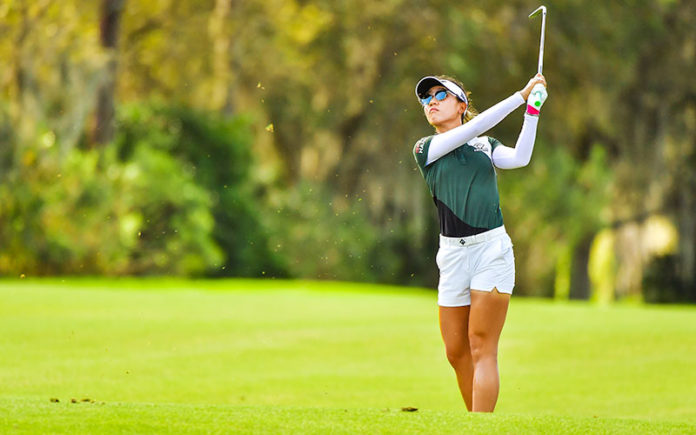 An unfortunate double-bogey at No. 12 along with bogeys on holes 6 and 18 contributed to Lydia Ko falling from the second-round lead and to a tie for third along with World No. 1 Jin Young Ko and Angel Yin at -10 after the third round of the Gainsbridge LPGA tournament in Orlando Florida.
While trading the top spot with Ko for most of the day, outright leader Nelly Korda finished with a 68 and overall at -13, one shot ahead of Thailand's Patty Tavatanakit who is two shots ahead of yin and the two Kos.
Lydia Ko remained confident and described her dropped shots today as just an aberration.
"I felt like it could have been a little bit better. Had pretty much one bad hole, but other than that I felt like I played pretty solid. Wish more putts could have dropped, but it's going to be — it's pretty tough out there, so hopefully just be able to keep playing solid and give myself good opportunities tomorrow," said Ko.
"I don't think I hit it as close and I holed a few of the mid-range putts over the last couple days, and I think I holed maybe one. So I didn't really have a lot of momentum going.
"Sometimes you're going to get days like that so you just have to play and be patient out there. I think for the most parts I was able to do that pretty well.
"I think I just got to focus on my game, play the best golf I can, and see where that puts me. There are so many players playing really well, so I think it's just important not to get caught up in what everybody else is doing and just do a good job focusing on me and the shot that I have in front of me."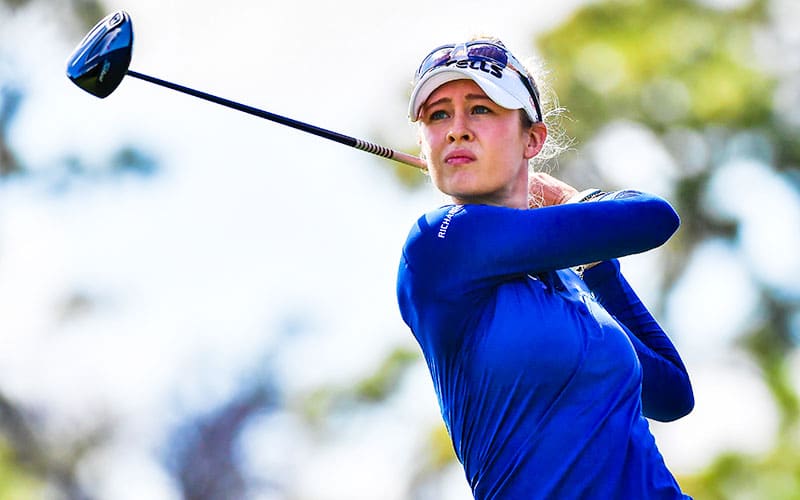 Ko is playing on her home course this week and even though crowds are banned, she has been buoyed by all the neighbours and people she knows coming out to watch her play.
"There are so many familiar faces, members who I see on the driving range, around the golf course. Yeah, always good to see them. And a lot of families have young kids out.
"The weather has been pretty nice so it's been really nice to see them out here and cheer us on."
Ko tees off in the second last group tomorrow morning at 3.39am NZDT with coverage beginning on Sky Sport 3 at 6am.
Advertisement
Sign up to our NZ Golf Updates