It is more than three years since Sir John Key held the highest office in the land and in that time he has returned to the business world and started hitting many more golf balls than when he was in parliament, but as the 2020 New Zealand election comes down to the wire it is easy to see that you can take the man out of politics but you certainly can't take politics out of the man.
In a wide-ranging interview with New Zealand Golf Magazine, Sir John offered his thoughts on Jacinda Ardern and Judith Collins but more importantly his musings on favourite golf courses, golfers and the never-ending endeavour for that elusive hole in one.
As Prime Minister of New Zealand between 2008 and 2017 Sir John Key led the country through a major time of change and heartbreak. Taxation law changes, Presidential role at the United Nations Security Council, international trade agreements, the Pike River Mine disaster and the devastating Christchurch Earthquake.
During that time Sir John said it was difficult to find time to foster his love of golf or even get out on the golf course, having to grab a spare moment here and there at the local driving range, but since he retired from public life, golf is firmly on the agenda.
"I try and play a couple of times a week or I certainly go and practice and hit the ball like every day," Sir John explained excitedly. "I go hit some balls or putt or spend some time at the range or play.
"But it's obviously a hell of a lot more rounds now than it used to be and then you'll get some patches where we will go away on a golfing thing or I'll go to Augusta and I might be there for a week because we have a tournament event for members, and I'm taking guests and that can be a lot of golf.
"So, yeah, when you add it all up it can be quite a few rounds a year," he laughed.
Sir John is a member of Augusta National in Atlanta, home of The Masters, as well as having memberships at a number of other clubs including New Zealand's Tara Iti and Royal Auckland. He plays off six and a half at the moment and has used the XIIO clubs, that he purchased from The Golf Warehouse, for a long period of time.
"They are lighter clubs than what maybe some people will hit so it depends on what you like," he explained. "But if I'm playing badly as much as I'd probably love to claim it's the clubs, you might find it's the operator," he laughed.
"My driver actually works pretty well for me. I mean as a general rule. I actually have a twenty-seven-degree hybrid which I use as a five iron and I kind of hit that really well."
His knowledge of the game, of players and of course structures is impressive as he rolled out anecdotes about the many courses he has played or the famous people he has played with, including his most well-known golfing buddy former United States President Barack Obama.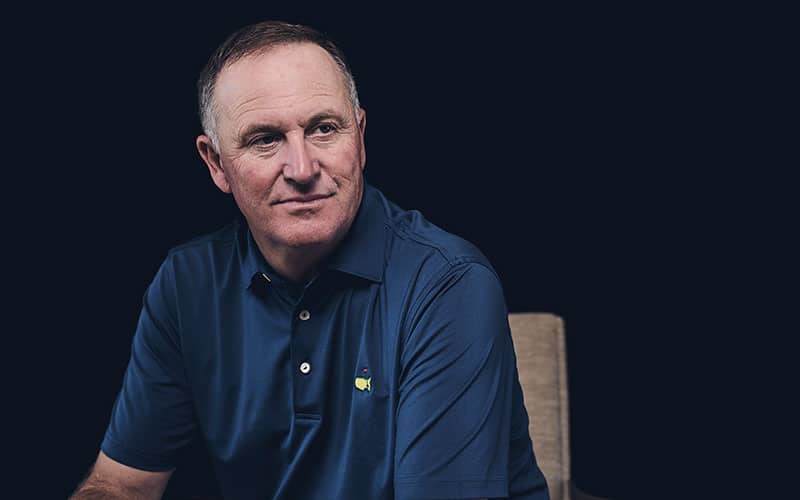 PM AND THE PRESIDENT
Sir John and President Obama built up a golfing bromance during their respective times as leaders and that has continued post-politics with Obama visiting New Zealand in 2018, primarily to go golfing with Sir John and his son Max. The two have played six times and Sir John is complimentary about the former President's game.
"Yeah, he's good, actually, he was playing off 11 then I think nine or ten, that sort of number and he's left-handed," Sir John continued, "And unlike some US Presidents, he knows the rules and he actually sticks to them," Sir John laughed referring to the current golf mad President Donald Trump who is renowned for being loose with the truth on the golf course.
Sir John made headlines in May after he mentioned on a local golfing podcast that he wouldn't mind playing golf with Donald Trump.
"I sort of managed to lead the news cycle for a day during lockdown saying I wouldn't mind playing golf with Donald Trump, I didn't think it was that outrageous.
"I know quite a few people who have played golf with him and they say he's actually pretty good, he putts pretty well I've heard."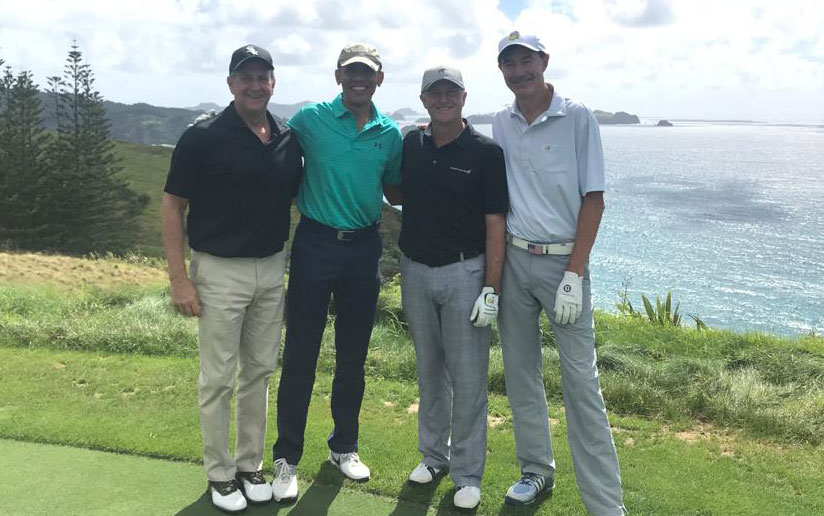 A website in the US suggests President Trump has had more than 280 rounds of golf since he has been President, that equates to about one and a half rounds a week. As Sir John said he didn't have the luxury of playing much golf during his time as Prime Minister but explained the two jobs are very different.
"I wouldn't get 280 [rounds] in at the moment," Sir John laughed, "It is incredible how busy you are as Prime Minister, which I know you don't need to make a case for the President if he goes to Mar-a-Lago on the weekend and he plays.
"I used to talk to Obama about it, but he would spend more nights at home than I would and you'd sort of think how would that be the case? But you see in the US, it's Governors that will open buildings and cut ribbons and the President doesn't do all those things. If you're President of the US a lot of it is foreign policy and you're based at the White House. You live where you work.
"He used to say when they are on the campaign trail he was away an enormous amount but actually, generally speaking, he was home a hell of a lot. It sounds radical but it's true. Whereas it looks like Donald Trump basically pretty much spends weekends at Mar-a-Lago and that's where he probably plays most of his golf."
HIS LOVE OF GOLF
Sir John loves travelling and playing the best golf courses in the world such as Augusta and St Andrews but due to Covid-19 his plans have been curtailed somewhat and he has again fallen in love with the local gems.
"We are really lucky in New Zealand just to have such a range of fantastic courses. I really love playing Tara Iti where I'm a member, its a very different course, it's a links golf course, it's beautiful and it's incredibly well looked after.
"It's a very American course, the members are really friendly and the staff that are there, the caddies and it's got that sort of American golf course ethos about it, it's a tremendous golfing experience.
"I love going to Wairakei. I'm thinking of going tomorrow," he said with a chuckle, "It's a fantastic golf course but again, it's the experience because it's a bird sanctuary. It's incredible, you can be walking down the fairway and there'll be at takahē walking next to you. You got to be careful not to hit it because there's only about 200 of them left.
"But it's hard because we have The Hills, Kauri Cliffs, we are just so lucky that we have so many fantastic courses."
If he had the chance to put together the ultimate golf course, he would start with one of the most famous holes in the world, the 12th at Augusta, Golden Bell. He would also throw in the par-three 17th at TPC Sawgrass, also known as the "Island Green", but he would avoid making it a links course.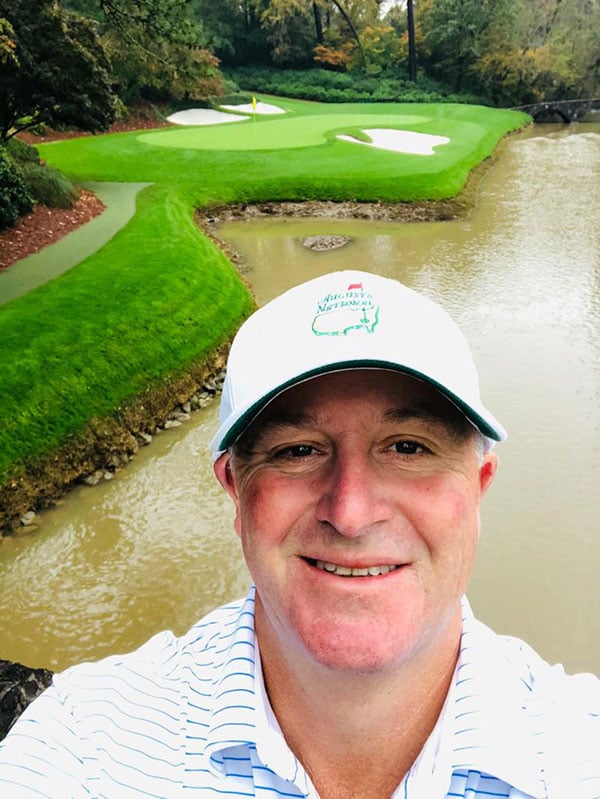 "I just kind of love the feel of grass under the ball," he laughed, "If you can incorporate what Kauri Cliffs has got going on, where you've got those just sensational views or what Cyprus has on the back nine. There's nothing more majestic than being on the golf course on a beautiful day with the ocean out front of you and you get that in Hawaii when I go and play its just a fantastic experience? I quite like trees on the course, just don't like a round trap behind them."
Alongside all of his rounds of golf since leaving office, the holy grail has eluded Sir John, a hole-in-one.
"I'd never even been in a group [that had a hole-in-one] until about three weeks ago and one of the guys got one on the 17th at Tara Iti and we saw it go in the hole," Sir John explained, "So that was pretty good but like every golfer, I've been really close. But you know what? Close ain't in.
"I thought I had done it at Kauri Cliffs once, the flag fell out and we couldn't see the pin. We could see the flag come out and then everyone said its hit the flag and gone in and I went up and it was on the lip.
"I took Beauden Barrett to Tara Iti and on the 17th, he was inches from the hole and two weeks later, he went with the All Blacks to South Africa and that's where he got one. I texted him and said, 'see, I told you you were warming up at Tara Iti."
For all his time on the course and his work in business as Chair of the ANZ or work with Comcast, Sir John has plenty of time to watch golf and compare himself to the best players of the day.
"So I'm following Bryson DeChambeau's plan, I'm also gaining weight," he laughed, "Yeah, I'm not having seven protein shakes a day, I might drink seven things a day though."
"I've been a massive Jordan Spieth fan but he's obviously struggling a bit at the moment. Men's golf is all distance now, isn't it really, if you're not long you're not going to make it."
POLITICAL ANIMAL
For all of his golfing talk and playing, Sir John still has a keen eye on the political situation in New Zealand and is still in touch with those in the heat of the battle.
"Certainly on the local front, I just do what I can to help the National Party and that's to raise money or I talk to Judith[Collins] and I spoke to Gerry[Brownlee] today."
"I do what I can to help but it's really important, I think, again, to sort of know where that line is because there's a risk that you could do it, you could do too much, in which case you're almost getting in front of the leader and that is counterproductive.
"Obviously, I could stay in politics forever, but I kind of didn't want to to do that, I'd come from business and I've really got back to business. But I've always been interested in politics and I like getting and playing around with it, it's different to what it was, but for good reason, it's different now.
"Obviously, I hope National wins the election, but the reality is that we're in the middle of a crisis with Covid-19 and they tend to favour the incumbent as does one-term governments. So let's see, there's a lot of water to flow under the bridge in the next three weeks."
He thinks Judith Collins is doing well and thinks the debates could be where the momentum shifts in the 2020 election campaign.
"Those debates are tough, partly because you have far less time than you actually think. You get about 30 seconds on a topic, so on the one hand, you're always inclined to attack, particularly if you are the leader of the opposition, whatever the Prime Minister of the day is saying, but if you do that, one of the risks as well is you might actually tear strips off them. If you're not actually promoting an alternative message, you're not necessarily going to swing voters.
"So it's sort of a balancing act and I thought, there's a lot of pressure there and frankly, it's all downside risk for Judith where they don't know her nearly as well as they would know Jacinda because she's been around for a while now as PM. So I thought she did really well personally."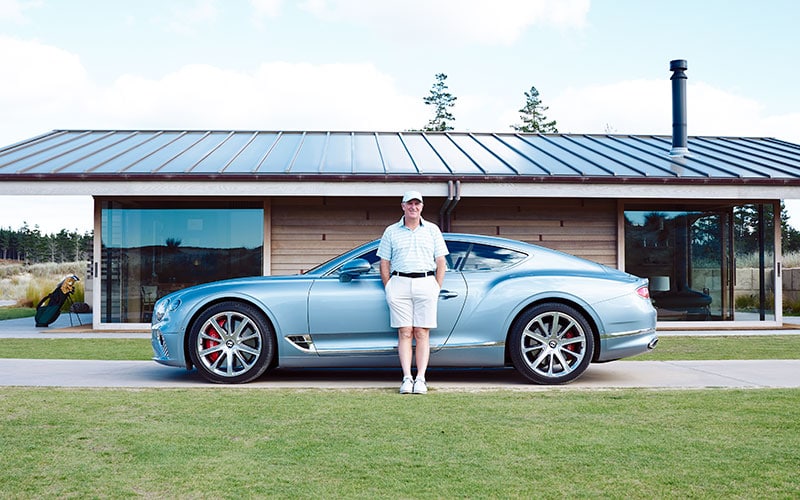 During Sir John's tenure as Prime Minister the country faced similar crisis situations with the Pike River Mine disaster and the Christchurch Earthquake as has the current PM Jacinda Ardern has faced and he has admiration for his political opponent in taking on such a tough job.
"I know from firsthand it's a really tough job and it's clear the country's had a number of very significant crises to deal with in recent times. So you'd give her full marks for having to deal with a very stressful situation, then make some big calls.
"The simple facts of life are that everyone understands where my political allegiances lie, but I always have respect for anyone that has or is Prime Minister, because I understand from doing the job how tough it is."
But is Sir John missing being at the forefront of decision making?
"It's like I'm in that perfect position where I don't sort of look back and think I wished I was there but I don't look back and think, you know, I wish I hadn't been there as well. So I think as my time as Prime Minister I really enjoyed it. I got to do a lot of the things I wanted to do. Hopefully, I made a difference for the country.
"But you always realise that your time will eventually come and go. Probably not that different from being a golf pro. I mean, as sports stars they have longer careers than many sportspeople but you always know at some point it's going to draw towards the end.
"The fact that it ends, wouldn't stop you doing it, its just part of what you're signing up for."
Advertisement
Sign up to our NZ Golf Updates