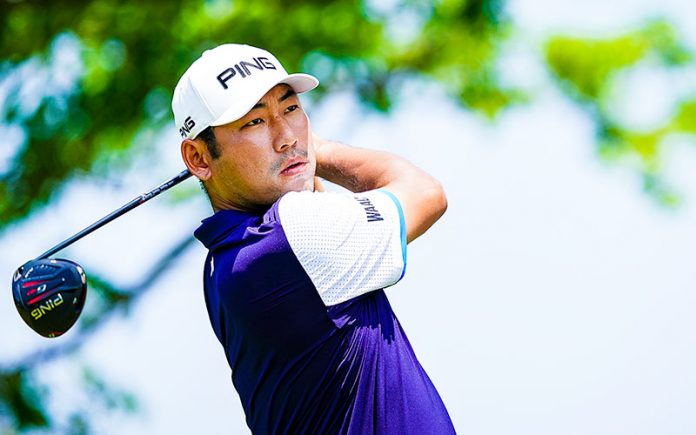 The strongest ever lineup of players from the Japan Tour will descend on Millbrook Resort and The Hills at the end of the month for the 2020 New Zealand Open, including the current Japan open Champion Chan Kim.
The American, who finished 2019 ranked 61st in the world, will be the highest-ranked player in the field and will be joined by 20 other professionals from the Japan Tour, which include 10 players ranked in the top-20 on the 2019 Japan Tour Order of Merit with nine of the 21 players competing having won on the Japan Tour last year.
Kim said he was excited to come to New Zealand for the Open which will have many first time players.
"This will be my first trip to New Zealand, and I can't wait to experience one of the most beautiful places in the world," Kim said.
"I am really looking forward to this event."
Joining Kim will be several other first-time visitors to New Zealand, including Yosuke Asaji, who won twice last year, along with other 2019 winners Kazuki Higa, Tomoharu Otsuki and 12-time tour winner Katsumasa Miyamoto.
Other Japan Tour winners from 2019 heading to Queenstown late this month include Australia's Brendan Jones, perennial favourite Toshinori Muto, Mikumu Horikawa and Rikuya Hoshino, who finished fifth in the 100th New Zealand Open last March.
In confirming the Japan Tour field, Tournament Director Michael Glading expressed his delight in adding Chan Kim to this list of players.
"Chan will be one of the most exciting players to watch in Queenstown this year," Glading said.
"He hits the ball a prodigious distance, and never holds back.
"His win in Japan's most prestigious tournament last year has rocketed him into the top 100 in the world, and we are thrilled to have secured him.
"We have an incredible mixture of talent joining us this year – it's exciting that so many young stars like Higa, Asaji, Hoshino, Kozuma, Horikawa, and Tokimatsu, all of whom are proven winners in their mid-20s, are being joined by legends like Brendan Jones, Muto and Miyamato, who have won an incredible 34 titles between them.
"We had three Japanese players finish in the top 10 of the 100th New Zealand Open last year, and with this being unquestionably the strongest field from the Japan Tour we've ever had, we could well be looking at a Japanese winner in 2020."
Advertisement
Sign up to our NZ Golf Updates