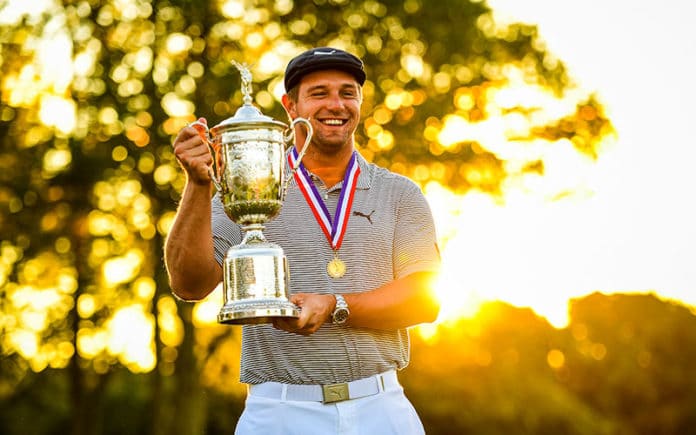 After a year-long physical transformation that raised eyebrows, particularly since the COVID restart, Bryson DeChambeau has validated his methods by swinging away and winning his first major at Winged Foot, his final-round 67 set him up for a six-shot victory in the US Open over fellow American Matthew Wolff (75).
DeChambeau was the only player in the field to finish under par and had the lowest number of fairways hit by a winner, 23 out of 56, in US Open history.
His final round was the best of the day by three and it was his seventh PGA Tour win and first major.
His eyes welled with tears after he signed his scorecard and was presented with a video link to his family.
Louis Oosthuizen (73) finished third, eight back. Harris English (73) was fourth.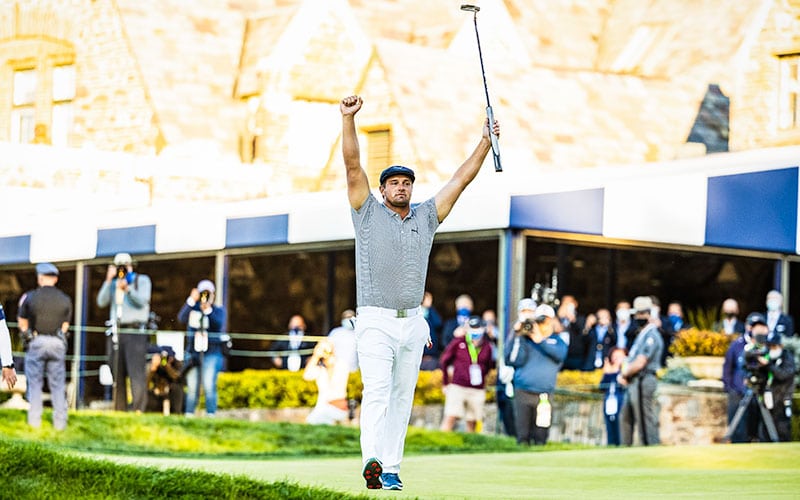 For DeChambeau the criticism of his body changes, scientific approach and dietary additions (lots of steak and potatoes) make this victory all the more satisfying.
"For me, it's about the journey of can I execute every shot more repeatably than everybody else? I was able to do that this week. That's why I won by six, yeah," DeChambeau said.
"I felt like it was an opportunity, not a lost year at all. I felt like it was an opportunity to do something great — change my lifestyle, make it healthier, make it better — and I hope it inspires everybody else to do the same.
"When you have time, when you have that little free moment, don't squander it. Look at it as an opportunity to make yourself better.
"We're always going to be trying to get fitter, stronger, more athletic, and Tiger inspired this whole generation to do this, and we're going to keep going after it."
View this post on Instagram
As a child growing up learning the game of golf, it was always the US Open that he saw as achievable.
"I knew that my game would fit best for a U.S. Open. The reason for that is I always felt growing up, in college, I was always a super straight driver of the golf ball, super great iron player.
"Putting was always iffy, but I knew I could get around it on fast, quick greens. I was always really good on quick greens.
"I've become a great putter, and my ball striking has improved consistently, and now I've got an advantage with this length, and that's all she wrote.
"But, yes, growing up, the U.S. Open is the one I thought I could win the most."
Advertisement
Sign up to our NZ Golf Updates