Offer any professional golfer, young, old, male or female, high-flying or journeyman pro the choice of two less-than-complimentary descriptions, 'Loser,' or, 'Cheat,' and they'll bite your hand off for the former.
Why, because once the 'C' word has become attached to their name, by hard fact or by insinuation, it's like a bad smell that lingers around for a very long time and brings with it those unwanted nods and winks in locker rooms and media centres, often, once attached, the cloak of chicanery is never fully discarded, bringing a level of scrutiny and suspicion reserved exclusively for that ilk.
Yet, for all the talk of the decency of golf and the honour that allows players of the royal and ancient game to – unlike almost every other sport – regulate themselves and their adherence with a highly-complicated set of rules, the professional tours can take a somewhat selective view of their miscreants, where the punishment may not always fit the crime.
That venerable institution, the Oxford English Dictionary, defines the word, 'Cheat,' rather delicately but wholly unambiguously.
"Cheat" 1 (Verb). "To act dishonestly or unfairly in order to win some profit or advantage." 2. (Verb). "To trick, deceive, deprive by deceit." (Noun). "A person who cheats, an unfair player."
That says all it needs to say really, and applies perfectly to golf, except, like most things in life – and the royal and ancient game – clichés like 'the devil is in the detail' and caveats such as, 'open to interpretation,' invariably apply, and whilst the top players in the world play to exactly the same set of rules as us ordinary mortals playing the monthly medal, they/we can find themselves/ourselves being scrutinised, judged and treated differently.
At the very heart – and soul – of golf is the assumed honesty and integrity of those who play the game, trusted, to a man and a woman to play within the letter and the spirit of the rules, fulsome and complex rules they are too.
But, whilst a combination of wall-to-wall TV and Social Media coverage allowing thousands of pairs of spectators' eyes to do the devil's work in scrutinising the pros, out on those isolated corners of the world's golf courses where amateurs frequently find themselves, there's normally no more than one pair of eyes available, and they belong to a potential reprobate.
Yet – although there are no statistics to prove or disprove this – the assumption is that whilst we amateurs are all by-and-large basically honest, out in civvy-street, the minute we step onto the first tee, for the next three-to-four hours, our true selves may emerge, with liberties taken with the rules those avaricious pros are bending – and on occasions breaking – at will, money – and very large amounts of it – being the motive we judge them, but not ourselves by.
Of course, neither narrative is remotely true, but when my opponent nudges his ball back into bounds on the far extremities of the 15th as he battles to save the tie, nobody finds out, whereas, when PGA Tour star Patrick Reed bends and breaks the rules yet again, the entire universe knows, and quickly.
Bunker Mentality mentions Reed – aka 'Captain America,' – first, because he has developed a reputation for being what the late golf commentator Peter Alliss once described as, "A bit whiffy," but who we will simply refer to as, 'A person of interest.'
As recently as March this year, the controversial American became embroiled in another instance of alleged cheating – played out in real-time on Social Media – having been seen attempting to improve his lie as he fought to make the halfway cut at the prestigious US$9.3m Arnold Palmer Invitational at Bay Hill in Florida.
The 2018 Masters champion Reed had found the deep rough off the tee on his penultimate hole of the day – and quite possibly his tournament – a TV camera, one of 100-plus deployed at every PGA Tour event these days zoomed in as Reed addressed his second shot, a small cohort of vigilant viewers noticed the 30-year-old tampering with grass behind his ball, allegedly and technically attempting to improve his lie.
This was the third in a succession of rules-based controversies the contentious Texan had been embroiled in over 18-months, following January's Farmers Championship at Torrey Pines when he was called out by fellow players after breaking the rules over a free drop, following ambiguity over whether his ball had plugged or not.
Remarkably, he was exonerated by PGA TOUR officials who later confirmed that – in their view – Reed had followed the correct procedure, leaving some rival players incandescent with rage.
Reed also found himself flying close to the wind – and the rules – during Tiger Woods' Hero Challenge in the Bahamas in December 2019; leading the tournament, Reed was seen to have twice moved sand behind his ball in a waste area, leading to accusations he had again deliberately improved his lie, for which officials, after examining video footage, slapped a two-stroke penalty on the Texan, the controversy and enmity towards him spilling over into the subsequent week's President's Cup.
Later, asked if he was a cheat, Patrick Reed answered cryptically, "It's not the right word to use," but as the aforementioned Peter Alliss, one of the most respected voices in the game said, "If you get a reputation for being a bit shady – and over the years there have been a few who have flirted with the wind – fellow pros will talk [and] the stigma stays with you."
Other 'persons of interest,' included two of the highest-profile players of the modern era, three-time 'Major' champion and former world #1 Vijay Singh and eight-time European Tour Order of Merit winner Colin Montgomerie, each making a single but significant rules-based infraction – both coincidentally in Jakarta, Indonesia – which temporarily derailed their respective careers.
The Fijian's violation was egregious and – temporarily at least – career ending; aged 22, in his rookie season and attempting to establish himself, initially on the Asian PGA Tour; playing the 1985 Indonesian Open, needing to make the cut and earn some cash to keep his playing card, he failed by one, but he altered his scorecard, showing he had qualified for the weekend, job done.
Except he got caught and after an investigation, tournament officials concluded that VJ Singh was guilty of cheating, the then responsible governing body, the Asian PGA subsequently banning him – it was reported – for life.
And the rest is, as they say, 'history,' his misdemeanours lost in the mists of time, the irascible Fijian working his way and developing his talent, first in Africa, then Europe and the world, taking him to 34 PGA Tour victories, including three 'Majors,' to #1 in the world for 32 weeks, becoming the second man to reach $60 million in US career earnings, a sum that would have seemed inconceivable at the time of his near-destitution in Indonesia 26-years-ago.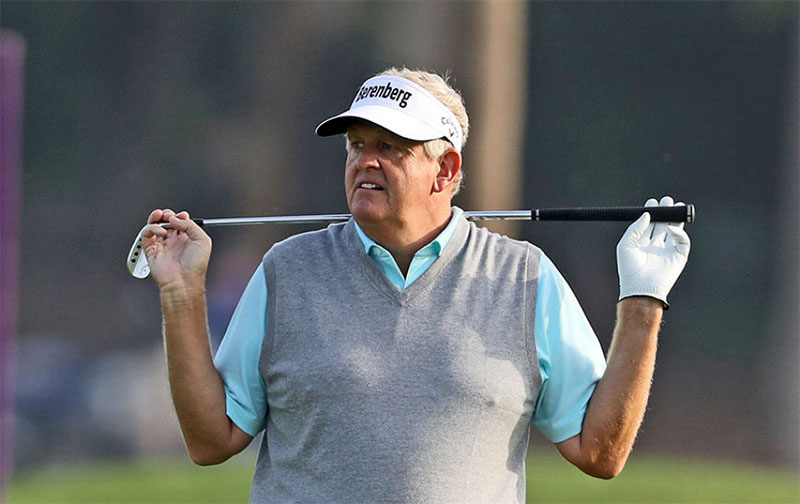 Also out in the Indonesian capital Jakarta, some 20-years-later, another 'Cheating' controversy was to hit golf and cast a shadow over one of Europe's greats, Colin Montgomerie.
Every bit as cantankerous and thin-skinned as Singh, Monty's scrape with the rules was a far simpler – and arguably marginally less egregious – than the Fijian's.
The unpredictable Scot, playing the 2005 Indonesian Open; on the fringes of the World's Top 50 and needing a top-three finish to book a place in the forthcoming Players Championship, then the Masters, Monty made the gruelling 25,000km/30-hour very much with Sawgrass and Georgia on his mind.
The facts surrounding the Scot's rules breach are relatively straightforward and evidence-based; playing the 14th on his second round, it wasn't going so well.
Hitting his ball into a cavernous greenside bunker, the lie was tricky, one foot in one foot out Monty took his time working out how he might play what could prove to be a pivotal, season-defining shot.
Then the weather intervened, the warning klaxon sounded, play suspended; on leaving the scene, the Scot left his golf ball in situ, rather than marking it, heading for the comfort of the clubhouse, his hotel and a good night's sleep.
Returning the next morning, Monty's ball had mysteriously vanished and with no plausible explanation asked or given, he replaced – to the best of his recollection – the missing ball with a substitute and resumed play.
Then the firestorm ignited, dozens of TV viewers alerting the European Tour to the discrepancy of his missing ball having been replaced in a markedly more favourable spot, close in distance but not in degree of difficulty.
Having signed for a second-round 69, an investigation was hastily undertaken, video footage studied, his playing partners Amandeep Singh Johl and Søren Kjeldsen interviewed, Monty himself interrogated and after much deliberation, a decision made, accepting the Scot's admission that he had wrongly replaced his ball, but that it was unintentional, in other words, a classic European Tour 'fudge.'
But, like very many miscarriages of justice, on the golf course and off, controversy can rumble on, and on, and on, which this one did for years; Monty himself tried everything to if not clear his name, then at least exonerate himself or limit the damage;
He apologised profusely (fine and dandy, but if he had done nothing wrong, and been cleared, what was there to seek forgiveness for?), he also donated his eventual €34,708 fourth place prize money to charity, but, even as far as 2009, when Monty's compatriot Sandy Lyle asserting that Montgomerie had engaged in a "Form of cheating," and in 2012 when Monty's election to the World Golf Hall of Fame went to the wire, 51%/49% in favour, hardly a resounding vote of confidence.
The European Tour, to which Montgomerie was at that time such a key asset continued to commit the immortal sin of continuing to dig when already in a deep hole, effectively throwing Lyle, under the proverbial bus, speculating the 1988 Masters champion was hacked-off at being overlooked – the only one of his golden generation – for European Ryder Cup captaincy.
But if there was evidence that having the epithet 'Cheat' applied to a golfer's name can have a career-ending effect, take a look at the case of English golfer Simon Dyson, six times a European Tour winner.
Having forged his career early on in Asia with wins in Hong Kong, China and Macau, Dyson, something of a prickly character, and certainly an outsider at Wentworth, far from a favoured son and certainly not a standout marketing device for the European Tour.
Back in 2013, Dyson was handed a two-month ban by the European Tour's disciplinary system – suspended for 18 months – and slapped a £30,000 fine, despite being cleared of a "Premeditated act of cheating," having been accused by eventual tournament winner Gonzalo Fernandez-Castaño of tapping down a spike mark (the ban on repairing spike marks was lifted by the R&A/USGA in 2019) on a green during that year's BMW Asian Open in Shanghai.
But that was effectively the end of what had been a successful – if not sensational – career, the Yorkshireman never fully recovering his form or his confidence; he was never to win again, missed an entire 2015 season through injury, was consigned to the margins of the Challenge Tour before giving up – for now at least – quitting the Tour to set up a 'Golf travel business,' Elite Golf Experience operating out of Portugal.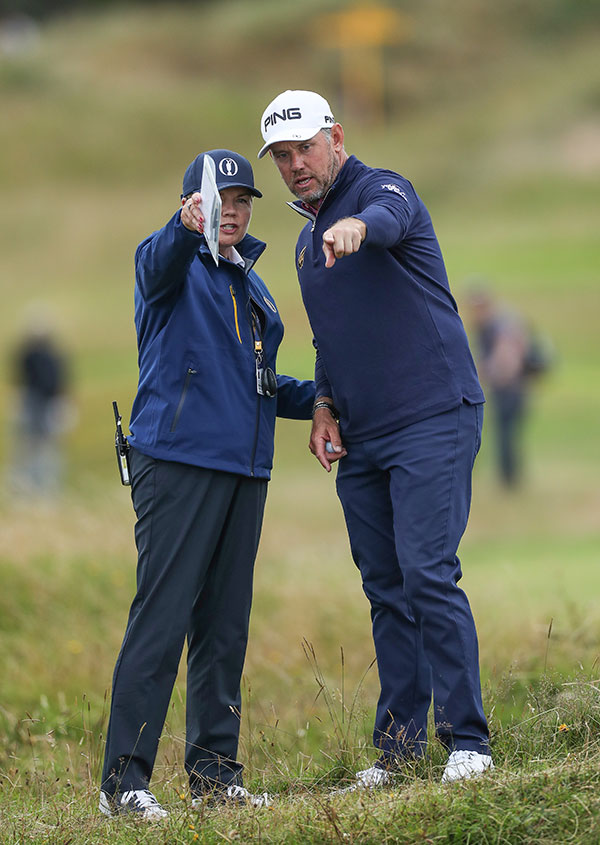 Interestingly, a handful of women have been accused of and – some – found guilty and of breaking the rules and, in one case, of cheating.
Most recently, in August last year Lexi Thompson was playing in the opening round of the AIG Women's Open at Royal Troon when, on the 16th hole, eagle-eyed viewers noticed something strange, the former women's world number one appeared to use a golf club to brush-off an extraneous blade of grass attached to her ball, thousands taking to social media to call-out the American for deliberately attempting to improve her lie.
R&A officials immediately convened a committee of enquiry and after studying high-definition, slo-mo footage of the incident determined that the American, already missing the halfway cut by a country mile was exonerated, but the incident reignited an earlier rules-based incident by Thompson, at another 'Major,' the 2017 ANA Inspiration at Mission Hills in California, once again triggered by a hawk-eyed TV viewer who contacted the LPGA to complain the American star had failed to replace her ball correctly on the 17th green whilst very much in contention for the title, and the US$405,000 first prize.
Leading the field on 16-under with six holes left to play and a healthy lead to hold on to, Thompson's four-stroke penalty was applied at a critical point in the tournament, 16-under immediately became 12-under; her playing partner Ryu So-Yeon from Korea was suddenly and controversially back in the game.
The pair finished the 72 holes on 14-under-par, both scoring birdies on the last, but it was to be the Korean, rather than a somewhat shell-shocked American who was to prevail, a birdie to a par on the first extra hole and Ryu So-Yeon was declared the winner in hugely controversial circumstances.
Half a century earlier, another American, Jane Blalock was one of the most successful players in the early days of the LPGA Tour, Rookie of the Year in 1969, before going on to win 27 times on the circuit before her retirement in 1987.
Yet her success, indeed her legacy will be forever tarnished following a bitterly – and eventually legally – disputed wrangle between player and governing body.
It all began innocuously enough at the 1972 Bluegrass Invitational at the Hunting Creek Country Club in Kentucky when Blalock was accused of allegedly replacing a ball incorrectly on the green, then of omitting to record the necessary two-stroke penalty before signing and submitting her scorecard.
This triggered a slew of similar complaints and allegations against the New Englander in the form of a petition from other leading players, resulting in her suspension, which she successfully challenged, Blalock eventually taking the LPGA to court, and winning – settled out of court – and the stain on her character and playing record was, for the record but possibly not public opinion, expunged.
Meanwhile, arguably, the most severe, scandalous and self-evident example of cheating in professional golf came in July 1985; the location, the 14th fairway at Princes Golf Club, the occasion, final qualifying for the forthcoming 114th Open Championship at nearby Royal St George's.
The conduct of Scottish golfer David Robertson was raised with R&A officials, allegations the Scot had been involved in a series of incidents involving him moving his golf ball, it was alleged, by as much as 10ft to 20ft.
R&A officialdom intervened, advised Robertson he would be best either moving his ball to the correct place and playing on – albeit under a very large and very dark cloud – or playing on and risk being disqualified under Rule-20-7.
The headstrong Scot ignored official advice, attempted to play on and was summarily disqualified, his round, season, career and entire life in tatters.
28-years-old at the time and a former British Youth Champion, Robertson elected to play on, pleading an innocence he maintains to this day, insisting, "I didn't do what they said I did."
Robertson did eventually get his amateur playing rights restored but, despite several attempts, was never to break through into the upper echelons of the Scottish amateur game; he was persona non grata.
Like all rules-based aspects of life, the motive will always be a key indicator in bending or breaking those rules; Singh and Montgomerie both had motive aplenty for their transgressions, but the Fijian survived thanks to the passing of time and fading of memories, the Scot too valuable an asset to be permitted to besmirch the fine reputation of the game in the eyes of sponsors and spectators.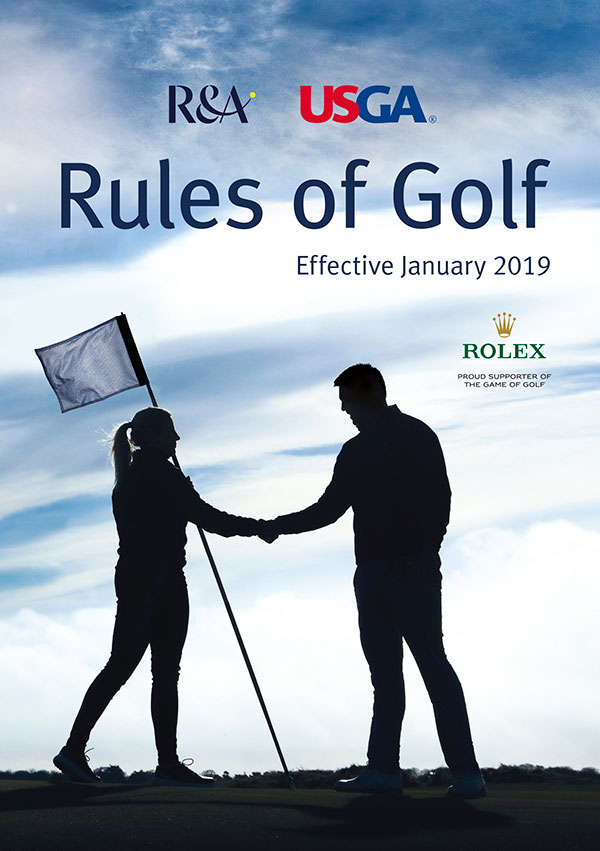 But, in golf, there exists – like most professional sports today – a culture whereby, in theory, every PGA TOUR, European Tour, LPGA Tour and Asian Tour etc is equal under the laws of the game, they patently are not; for example, ask yourself when was the last time a member of golf's world top-50 was last penalised for slow play and who they were?
For perspective, when it comes to cheating, golf is in no better or worse shape than the majority of other sports, which is perhaps remarkable given the self-regulation of the game; there's no evidence of an apparent widespread doping culture like in cycling, nor is there the ducking and diving in football aimed at winning penalties and getting rival players sent-off.
But then professional golf has Patrick Reed, a man who needs to clean up his future act before he goes from, 'Whiffy' or, 'Shady' to 'Toxic;' and when it comes to one particular form of cheating – doping – golf's 'Don't ask / Won't find' policy appears to be working rather well.
As for the amateur game, who knows, although Bunker Mentality can confirm that he called a penalty on himself for a faint but clear double hit when trying to extricate himself from a fairway bunker on his first outing of the season.
Cheating can take all sorts of guises and off the golf course; it is said that male players cheating on their wives is, according to one player, "Commonplace," to his caddie, "Par for the course," proving cheating need not always occur whilst playing golf.
Indeed, one of the game's greatest stars, Phil Mickelson has been involved in a wide range of – let's call it, 'alleged irregular activity,' much of it rumour and insinuation, but he was caught bang to rights in an insider trading scandal in 2015, the US Securities and Exchange Commission (SEC) alleged that 'Lefty' had made a US$931,000 profit from the purchase along with professional gambler Billy Walters – allegedly using some of the money, which the SEC described as 'Ill-gotten-gains – to pay back a debt owed to Walters.
On the golf course, deliberate, explicit cheating occurs when a golfer knowingly and wilfully breaks the rules in order to lower his or her score; a substitute ball thrown down in order to avoid a 'Lost Ball' penalty, a ball in the rough nudged into a more playable position, a practice shot or grounding a club in a bunker, a five claimed when six shots have been taken.
But there is also implicit, unintentional cheating, where a player is genuinely ignorant of the rules – and even many seasoned professionals confess to there being gaps in their knowledge – but, like the law and taxes, ignorance is no defence.
The subject has been described as 'The elephant in the locker room,' which may be a good line for a journalist but almost certainly overstates the extent of willful, deliberate rule-breaking in contemporary golf.
However what – for sure – is much more damaging to the game at all levels is the professional tours, which masquerade as 'governing bodies' when in effect are at one and the same time, their members' trades unions – is when, as was the case with Colin Montgomerie in 2005 and Patrick Reed on three occasions to date, disciplinary action is tailored not to the 'crime' but to the reputational and marketing value of the miscreant.
That said, whether it's cheating in life or on the golf course, although invariably a consequence of the inherent weakness of the human condition, Bunker Mentality firmly believes that the only person you can't cheat is oneself, so, professional or amateur, as Nike might not say, 'Just Don't Do it.'
Advertisement
Sign up to our NZ Golf Updates