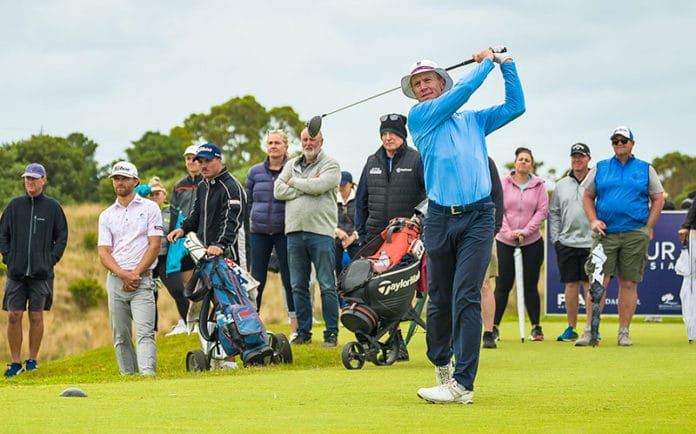 Kiwi James Anstiss has fallen one shot short of causing a playoff at the Vic PGA at Moonah Links near Melbourne today after leading overnight with Queenslander Christopher Wood taking victory.
Anstiss started the round strongly with two birdies on the 3rd and 4th holes pushing him three shots ahead of the field but a bogey on the 5th brought him back to the pack. With another bogey on the 9th, Anstiss turned for home tied in the lead with Chris Wood and Blake Windred, all at 18-under.
After all the leaders narrowly missed birdies on the 12th, Anstiss dropped a shot on 13 allowing Windred to take the lead albeit briefly as by the time the leading group got to the 16th they were all tied on 18-under with Chris Wood who was a hole ahead.
The final group all parred the 16th but Wood birdied the 17th to take the outright lead. Wood went on to birdie the 18th to go two shots ahead with the Anstiss, Michael Sim and Windred needing eagles on the last to win.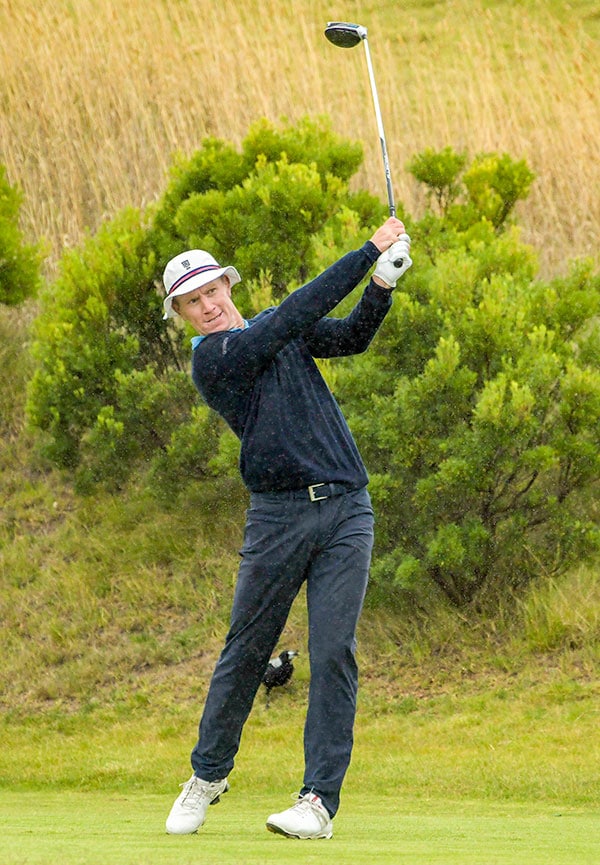 Anstiss birdied the 18th but it wasn't enough, falling one shot short of Wood and sharing second place with Sim on 19-under.
Starting the last round at 18-under par and one shot in front, Anstiss described the birdie by Wood at 17 as "ridiculously good" as he wrestled with a putter that failed to fire on the final day.
"I just never really got any momentum going," said Anstiss. "Obviously I made a few birdies early and was going nicely. I hit the flag on two and it ricocheted and came back and I ended up making par but I was 2-under through four and just chipping away.
"Really never got the putter warmed up; missed a couple of short opportunities on the front. Didn't hole enough in that 6-10 foot range today.
"Obviously you're trying to make some birdies but at the same time it's so easy to make a mistake and make a bogey that you are playing for par sometimes.
"I saw after the 15th hole that all four of us were at 18-under so obviously it was tight and no one could really get away. Then Chris birdied 17 which is just ridiculously good because that was playing very tough and then birdied the last."
Fellow Kiwi Mike Hendry had a 2-under round of 70 to finish on 16-under and tied for 5th place. Daniel Hillier had a par final round to finish on 14-under, tied for 8th place.
The PGA Tour of Australasia stays at Moonah Links for the return of the Moonah Classic to the schedule, the Open Course to resume its hosting duties for four days starting on Tuesday.
With PGA of Australia.
Advertisement
Sign up to our NZ Golf Updates