Kerry Mountcastle has signed on the dotted line to transition to the professional ranks after a successful amateur career which included two Jennian Homes Charles Tour events and representing New Zealand at the Eisenhower Trophy.
Mountcastle will make his professional debut at the Renaissance Brewing New Zealand Stroke Play Championship held at Paraparaumu Beach Golf Club this week, the scene of his New Zealand Stroke Play Championship win in 2018.
He most recently added to his trophy cabinet just a few weeks ago, winning the season-opening Brian Green Property Group NZ Super 6's on the Jennian Homes Charles Tour.
The 25-year-old is sure to be a force to be reckoned with given his current form and he will be channelling all the good memories he has from the spiritual home of golf in New Zealand to tee off his professional career in style.
He said it will be a special feeling to return to Paraparaumu Beach as a professional golfer.
"To return to a place where I have plenty of happy memories and to be able to play my first professional event at the spiritual home of golf in New Zealand is really special. I can't wait to get the week started," Mountcastle said.
The transition to the professional ranks may come as a surprise to some as Mountcastle recently took a step back away from the game last year to ply his trade as an electrician full time.
The step back meant he could reassess what he was doing while still playing a bit of golf. After seeing a slight dip in form, he decided to start practicing again to ensure he started playing the kind of golf he knew he could; a decision which has turned out to pay dividends.
"I decided to start practicing again over the summer holidays, and I figured if I started practicing then I may as well play in some events.
"I managed to win a couple of those including the Super 6's a couple of weeks ago and seeing Josh Geary walk away with the leading professional cheque made me a little jealous and was definitely a catalyst in my decision to turn professional," he laughed.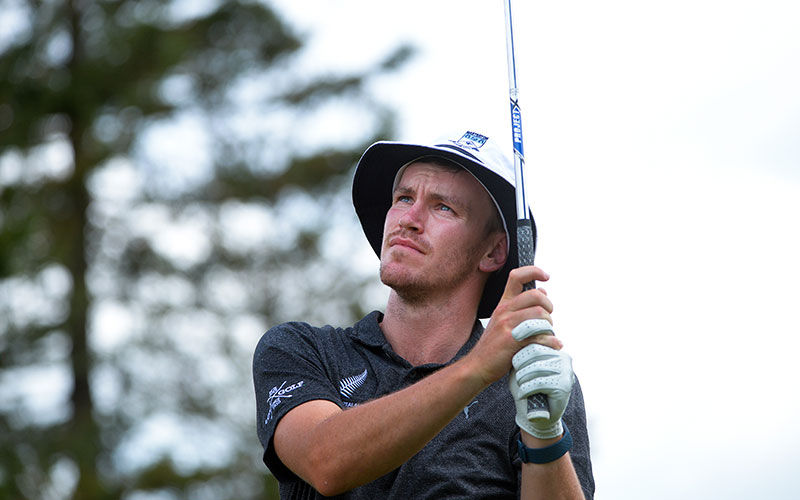 2021 now looks a little different for Mountcastle who will play a lot more golf than first anticipated. He will still be working as an electrician but will look to play in all the Jennian Homes Charles Tour events as well as the NZPGA Championship and other Pro-Ams around the country should that fit in with his work schedule.
He said this year is a great year to test the waters as a professional.
"I was going to see how this year went. If I manage to save up a bit of money winning money at events, I'll probably at least try and get to Australia next year depending on the border restrictions.
"I still want to try and play on the biggest tour that I can and see where my golf takes me," Mountcastle says.
First, he will look to add a second Jennian Homes Charles Tour title to his resume this year, and the third of his career.
He tees off his professional career at 8.50 on Thursday morning.
Advertisement
Sign up to our NZ Golf Updates