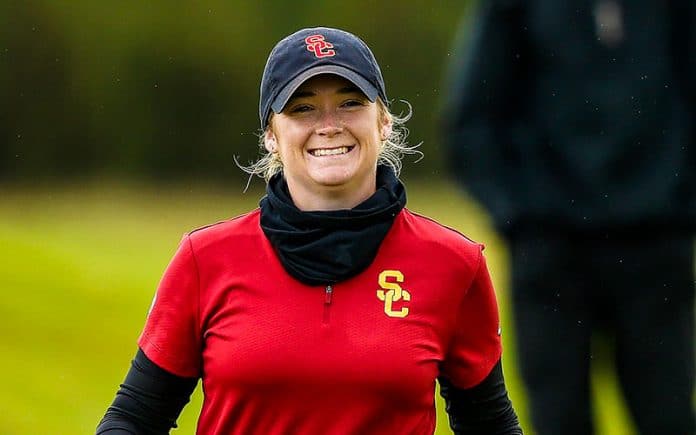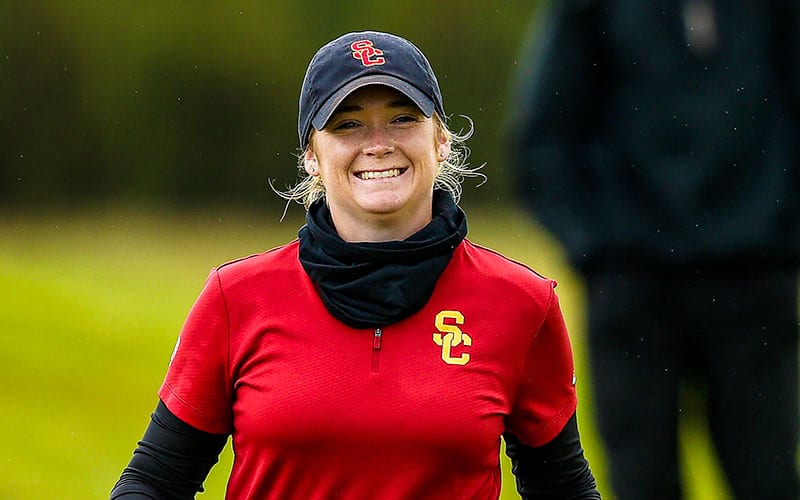 New Zealand's Amelia Garvey has secured the only Kiwi spot at the second annual Augusta National Women's Amateur Championship to be held the week before The Masters in Atlanta Georgia.
The invitation-only exclusive event is open to only 72 amateur players and it will be an international field competing over 54 holes of stroke play, with a cut to 30 players taking place after 36 holes.
The first two rounds take place at Champions Retreat Golf Club, about 30 minutes drive from Augusta National, on Wednesday, April 1 and Thursday, April 2.
The entire field will then play Augusta National for an official practice round Friday, April 3. The final round will take place at Augusta National on Saturday, April 4 and will only feature the competitors who made the cut.
Speaking to NZ Golf Magazine from her University of Southern California Campus in Los Angeles, Garvey said she has been looking forward to this tournament for over a year.
"I'm very excited, I knew it was something I wanted to work towards as soon as the tournament got announced," Garvey explained.
"My finish at British Amateurs helped a lot and got me inside the top 50 in the world so it was just a matter of keeping it there.
"Once December finished and I was ranked in the 40's I was pretty sure I was going to be in and then I wasn't saying too much until I got the invitation in my hands once I got back here at school, nice little thing to come back to LA for after Christmas."
The 19-year-old is in her third year at college completing a Communications major and yet doesn't really like to watch a lot of golf on television, but the Masters at Augusta National is different.
"I don't like watching a lot of golf but the Masters I always get into for some reason," Garvey said.
"Just to be able to play it and play it out in my mind from what I've watched since being a little girl is going to be a bit weird."
Garvey was runner-up in last year's British Women's Amateur championships and the Christchurch-raised player is not happy to settle for just making it to Augusta National Amateurs and playing the practice round on the famous course.
"Watching the last round on TV last year[Of the Women's Amateurs], just seeing the crowd following one of the groups, I remember just thinking I've never even seen that many people at some professional tournaments, it's just going to be an amazing atmosphere.
"I'm just not wanting to go and play the practice round at Augusta National, I'm wanting to go and compete and win the thing."
Jennifer Kupcho, who now competes on the LPGA Tour, was the champion of the inaugural championship in 2019.
As with the first event, NBC Sports will produce and broadcast three hours of live final-round coverage of the event and Sky Sport in New Zealand will take that coverage live.
Augusta National is throwing plenty of resources behind this tournament and for players like Garvey, with family on the other side of the world, they are doing something special.
"They pay for a designated guest to come with you," Garvey laughed, "so dad is going to come over from New Zealand. I think I made his year, to be honest.
"This is a really prestigious and you are being invited to play so it's more than just a tournament its the whole experience, I'm so excited."
Advertisement
Sign up to our NZ Golf Updates