Lydia Ko will go into the final round of the LPGA Tour event in Ohio tomorrow with a four-shot lead over her 'Big Sister' Danielle Kang and will try to put the back pain, that restricted her on day three, out of her mind.
Fighting for her first victory since 2018, Ko was slower off the mark today than in previous rounds, a sign that the course wasn't playing as easy as in previous days.
"I was struggling off the tee for the first 8 holes, safe to say," Ko explained after the round.
"And on 8, on the driveable hole, even though I came off a par, I hit a really good drive and I was able to kind of catch that momentum.
"I hit the ball really solid on the back nine. Like even the one fairway that I missed I felt like it was a really solid shot and I just pulled it a touch.
"That's kind of the thought I need to take into tomorrow."
Ko birdied 17 and 18 to lead the tournament on 16-under after a 3-under 68 today, 4 shots ahead of Danielle Kang on 12-under and then comes Minjee Lee and Jodi Ewart Shadoff on 10-under.
Ko said she is looking forward to playing with Kang in the final round after the two have become really good friends over her career.
"I met her [Kang] the first time at the U.S. Women's Am [Amateurs]I think in 2011, the second U.S. Am that she won," Ko explained.
"She was super welcoming and she was so fun, and obviously I had heard a lot about her.
"She's really taken me under her wing and been a big sister. There is a few girls that I call like my big sister, and she's one of them.
"It's been pretty awesome to see her play well. That's why it's more important that I'm out there tomorrow just focusing on my game and enjoying being with her, and hopefully, we'll both have a good time out there."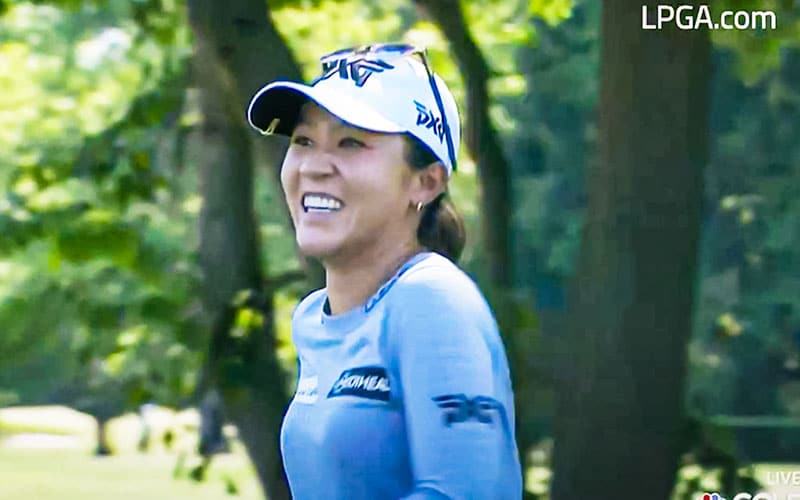 Ko noticed a back niggle on the practice fairway before the third round and in a rare moment for Ko needed medical attention for her back while playing the round for the second day in a row.
"I actually woke up this morning and I felt great," Ko said.
"I started hitting some balls on the driving range and felt it a little bit. As I was playing I could feel it a little bit more.
"So Chris [LPGA Trainer] was saying that it seems that I get twisted a bit more and more as I'm playing.
"I feel it a little bit, but luckily Chris here, who is with the LPGA, he's been helping me a lot yesterday and this morning.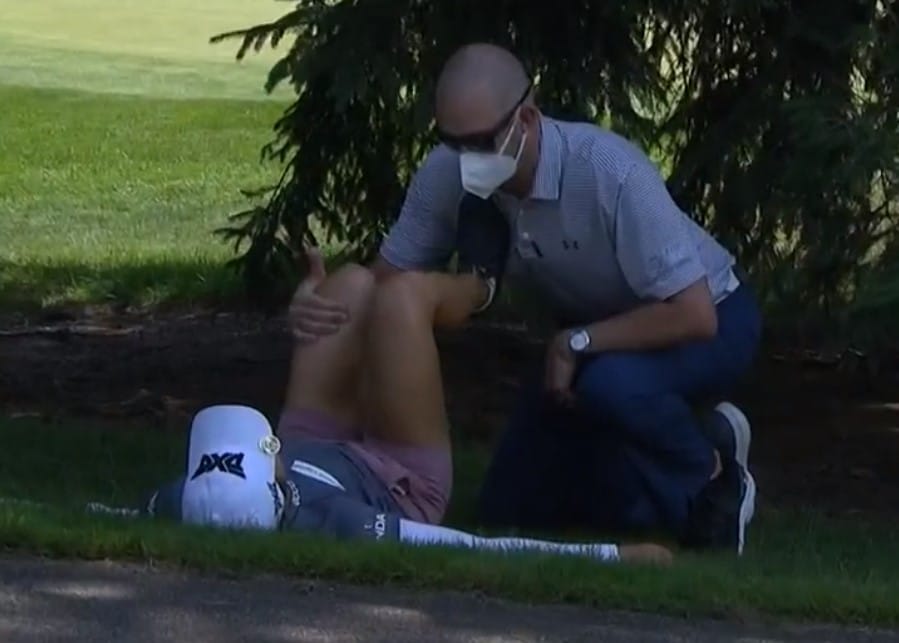 "I don't think there has been many times where I've needed treatment while playing, but I feel very fortunate that he's around and that he's been able to help me a little bit.
"I don't know what I'm doing to cause that. But really it was a reaction of a crazy time, maybe too much sleep last night — or not last night, but a couple nights ago.
I don't have a back injury, so I think this is a one-off thing.
"There are more important things than the back right now, so I'm just going to go out there tomorrow, even if I do feel it, and just make sure that I'm still swinging aggressively."
Ko's last victory in the Marathon Classic was back in 2016 where she survived a four-way playoff to get the victory so tomorrow she believes it will be all about the focus on her own game.
"I think it's more important that I'm just out there just concentrating on my game — which I've been doing the last few days to the point where I don't even know what I'm shooting.
"That's going to be a big key. There are so many big names and a lot of girls playing well, and especially around the golf course where you could see someone shooting a really low score. It's never really out of reach.
"So I just got to go out there and play my game and play confidently and strategically."
Ko will tee off at 2pm local time, 6am New Zealand time on Monday.
Lydia Ko leads by 4 after 54 holes in Ohio 👀

Watch the final round of the @MarathonLPGA tomorrow at 4 p.m. on @GolfChannel! pic.twitter.com/idrh3u0APn

— LPGA (@LPGA) August 8, 2020
Advertisement
Sign up to our NZ Golf Updates