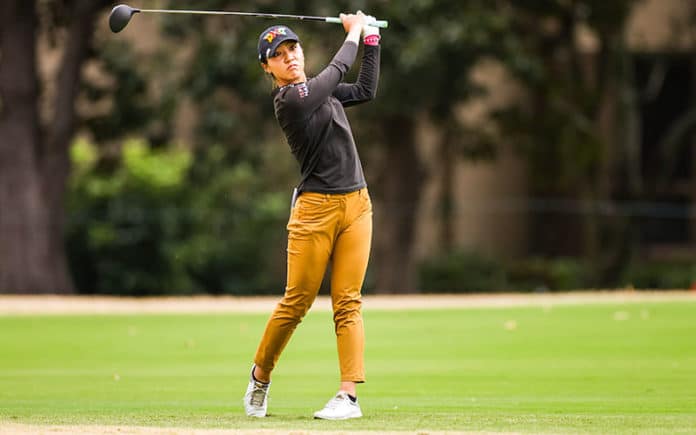 Lydia Ko secured a place in the final two days of the U.S. Women's Open after a solid 1-under second round, but the news wasn't as good for New Zealand's other player Amelia Garvey who shot a round of 5-over 76 and failed to make the cut.
Ko is tied for 14th, 6 shots behind outright leader Hinako Shibuno from Japan after she shot the round of the day, a 4-under 67. Hinako is three shots ahead of amateur Linn Grant from Sweden who is on 4-under.
Ko's round at Champions Golf Club in Houston Texas was highlighted by the fact that not much happened. She picked up two birdies on the front nine on the 5th and 9th and then held on with pars until the 17th where she dropped a shot after a short wayward tee shot.
Conditions were a little breezy and there was always the threat of rain but after her first round on the Cypress Creek course, which will be used for the final two rounds, Ko seems satisfied with her game and what is to come.
"I don't think I hit the ball as well today, but I made a lot of good up-and-downs," Ko explained. "No, I feel like it was a case where it could have been better but it could have been worse. So yeah, another solid round. Hopefully, take that kind of momentum going into the weekend.
"I missed a really short one for birdie, but because the wind was picking up on the back nine, obviously it makes it a lot tougher just to hit it really close. But the wind direction and strength is definitely making a huge difference out there.
"I had one hole where I had pitching wedge into the green and it was definitely a lot shorter compared to the other days."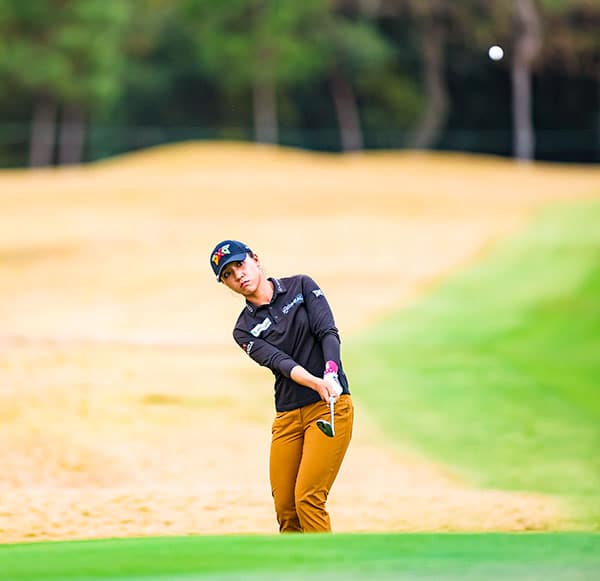 Ko is the only player in the field who's been top 20 in the three previous majors this year, so her consistency this year should be something that she can take into the weekend.
"Hopefully I'll be able to hit it a little better. It's not like it was bad, but just keep hitting it confidently out there and give myself good opportunities.
"I felt like my speed control with the putter was a lot better today, so kind of work on that a little bit and rest up for a good weekend.
"Obviously you need to bring it all together, especially at a major, for you to be in contention.
"This golf course is not super, super tight but it's not very wide, either, so I think being on the fairways, especially with the greens getting firmer, is going to be key so that you're able to stop it and attack some more pins where if you were in the rough that would be a lot tougher to do. That in combination with having good speed control."
For Amelia Garvey coming off her first round in a major championship and doing so well, the second day was always going to be the test. For most of the second round on the Jackrabbit course, she held onto her overnight score of 1-under.
On the front nine Garvey had a string of pars except for a bogey on the par-3 7th and then she got back on track with a birdie on the 14th. But it was from here the walls caved in.
A bogey on the par-4 15th, a triple-bogey on the par-3 16th and a bogey on 17th effectively made the cut line tough to make. Garvey tried to remain philosophical.
"I was grinding all day with the swing," Garvey explained. "The birdie on 14 was just a shock really.
"I've done really well all day scrambling. I was doing really well to be at 1-over at that point on 13. Yeah, just made a horrible swing on 16, and then, obviously, it's not an easy hole at all. We were waiting on the tee for a little bit as well.
"And then just one bad swing and sort of compiled from there. Wasn't playing easy coming in with this wind.
"I just don't think I had it today at all, and I knew that kind of at the start. Through nine holes was doing really well to be 1-over.
"So it was just a grind out there. When you're not swinging it well, be (wind interference) you're going to be caught out, and I eventually was really.
"I was the same mindset as yesterday. Just go out there and do the same thing. Just today it just wasn't there.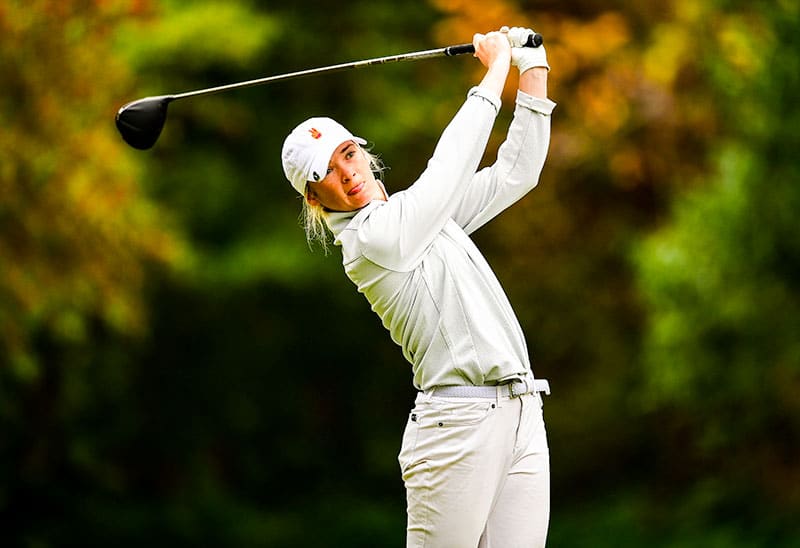 The experience has taught her one thing that this is where she wants to be.
"I know I belong here. Obviously first major experience, first proper tour competition. So I know my game is there."
Ko will tee off at 5.40 am on Sunday NZDT alongside World Number 2 Sei Young Kim.
Advertisement
Sign up to our NZ Golf Updates