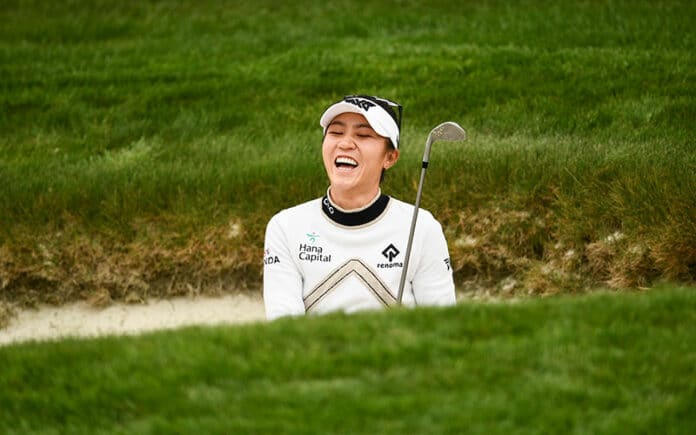 Lydia Ko hopes her performances as an LPGA player over the years has inspired young Kiwis to take up the game of golf as she reminisced about her career while looking forward to the Tokyo Olympic Games in two weeks.
Ko, who is set to play in a team event with Danielle Kang this week in Michigan, has spoken about her 2016 Olympic Games silver medal and how her career has helped grow the game of golf in New Zealand.
Although it's been two years since Ko has set foot in Aotearoa she still remembers the places where she grew up and developed her game of golf.
"I think before people would think golf is like a sport for old people," Ko said. "Now I think like everyone, even the younger generations are taking it, which is great. They're definitely some of the next generation that's going to be in this position down the line.
"Hopefully if I can inspire one more junior to take up the game and want to become the next LPGA player or PGA player, I think that's a job well done on my part.
"When I had my scholarship with New Zealand Golf we were picking and giving scholarships to players that definitely had the potential and wanted to become an LPGA player and come over here.
"Amelia Garvey is one who just played the U.S. Women's Open the last couple years, and she's had a super successful career coming out of USC as well.
"Hopefully down the road and in the next few years I won't be the only New Zealand golfer out here. Hoping to fly the New Zealand flag a little bit more broadly."
Ko will play the fourth major of the year next week in France at the Evian Championship before flying home to Orlando for a couple of days and then heading to Tokyo. Although it will be a busy time, Ko has good reasons for her packed schedule.
"Evian is a place where I have a lot of special memories, so that was one that I didn't want to miss.
"Obviously most ideal would've been going straight to Tokyo from France, but just with travel restrictions and everything going on it was a little bit easier for me to go back home and then go over."
Her friend and team mate this week Kang is going to skip Evian to make the time a little less chaotic.
"I think all players have different plans," Ko continued, "Some people are skipping this week; some are skipping next week, I think you just got to do what's best for you."
The Olympics for Ko in 2016 was one of her proudest moments.
"Obviously medalling was one thing, but to be able to represent your country, we represent our country on a daily basis, but on a stage like that, that doesn't happen very often, alongside the best golfers but also the best athletes around the world.
"I think the great thing about the Olympics is, there is a gold medalist, silver medalist, and bronze medalist. I think just being at the Olympics itself, you're a champion just to be there and it really celebrates each and every athlete that's there."
The first time Ko and Kang played against each other was in Rhode Island at the 2011 U.S. Women's Amateur Championship, and they have been inseparable ever since.
That's what makes the bond for Team Sisters from Another Mister so special this week in Midland, Michigan at the Dow Great Lakes Bay Invitational.
"I personally love team events," said Kang, who won back-to-back U.S. Women's Amateur titles in 2010 and 2011. "Having a sister next to me, best friend, somebody I can rely on, it's so much more fun to win together and play together. Losing together, making mistakes together, whatever it may be, you don't feel so alone. Just want her to know I have her back and we can go out there and do the best we can."
Both Kang and Ko sit inside the top 10 of the 2021 Race to the CME Globe standings. While they have each put together solid seasons so far, they know that their contributions will vary day-to-day.
"Obviously, Danielle has been playing so good. I'm going to ride off the ace in the group," said Ko, a 16-time LPGA Tour winner. "Especially in alternate shot formats, it's really important to be comfortable with each other. And best ball, I think it can change a little bit.
"We'll just have a good time. I have known her for such a long time that I think we'll just have fun. The chemistry is such an important thing in team play. Hopefully we use that as the 15th club in the bag."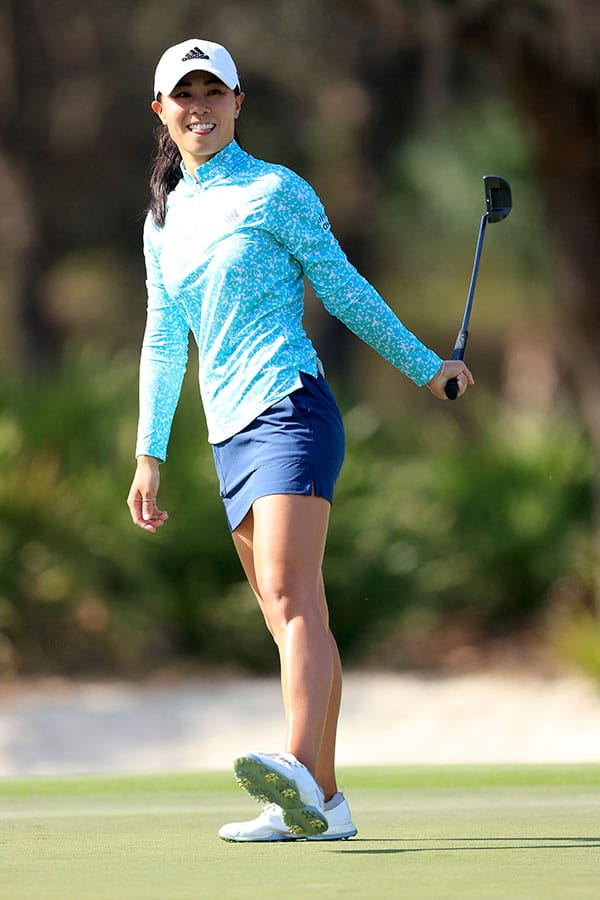 As they prepare for their first LPGA Tour event as teammates, there are no doubts as to their level of support for one another.
"She's amazing, a phenom, incredible golfer. The journey she's had, we have all gone through it with her and it's incredible to see how far she has come," said Kang, a five-time LPGA Tour winner. "Even the win in Hawaii, she was crushing it. I know she has my back on and off the golf course, so that's something I never have to doubt. That will just be something we can rely on.
"She's the glue right now. We're both playing solid and it's golf. I know what her game is like; she knows what my game is like. I always said we have to kind of sacrifice who is going to hit the wedges, long irons and things like that. I always say her golf ball is putting on makeup as it's going to the hole. Like, putting on foundation as it floats next to the cup. It's a lot of positive things and we're going to have lots of fun."
Kang and Ko will tee off in the first round on Thursday morning at 5.18am NZT with coverage beginning on Sky Sport 7 from 6am.
Advertisement
Sign up to our NZ Golf Updates